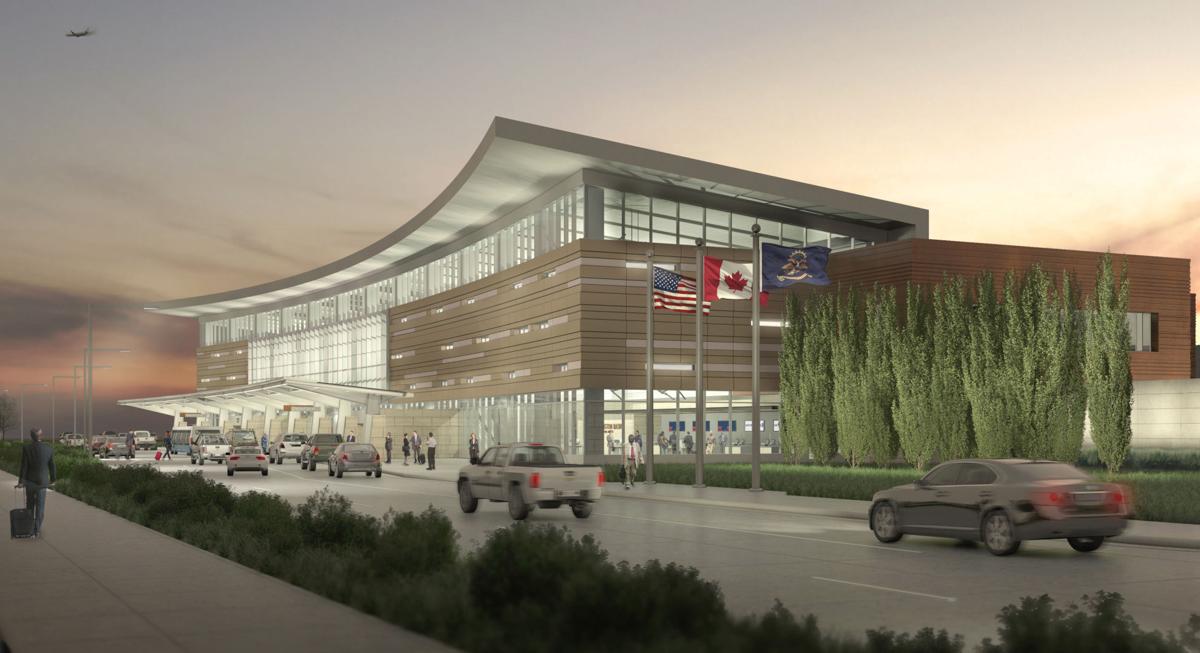 WILLISTON – Williston leaders said they're building for the future as they broke ground Monday on a new regional airport.
Construction is starting on the $240 million Williston Basin International Airport, projected to be completed by the third quarter of 2019, said Airport Director Steven Kjergaard.
"This is going to be an amazing addition to your community for decades to come," said Gov. Jack Dalrymple, who attended the groundbreaking ceremony Monday along with North Dakota's congressional delegation.
Williston has outgrown Sloulin Field International Airport, which had fewer than 10,000 annual commercial airline boardings a decade ago. Although annual boarding totals are down from the 2014 peak of nearly 120,000, the demand for air service still far exceeds what Williston saw before the oil boom.
The new airport will have four gates and feature a 7,500-foot main runway to accommodate larger aircraft.
"We'll be able to attract more airlines and have the ability to provide better service," Kjergaard said.
United Airlines and Delta Air Lines currently provide five flights a day to Minneapolis and Denver from Williston. During the height of the oil boom, the city had 11 commercial flights a day, including a direct route to Houston.
As the airport expands to accommodate 165-passenger aircraft, Allegiant Air is "highly interested" and officials are in talks with other airlines as well, Kjergaard said.
Options discussed for Williston starting in 2011 included a possible expansion of the existing airport. But the cost to expand the current landlocked facility and bring it into compliance with safety standards was comparable with the cost of building a new airport.
"It just didn't make sense to stay where we're at," said Kyle Wanner, director of the North Dakota Aeronautics Commission.
The new airport is being constructed 5 miles north of Williston, off the new Highway 85 bypass. It also will bring benefits for general aviation, charter aircraft, cargo service and, potentially, unmanned aerial vehicles, Wanner said.
"We need to look to the future," he said.
Regional economic development officials said the larger airport will be critical for supporting and attracting businesses.
"Travelers having direct access is a big deal for us," said McKenzie County Economic Development Director Gene Veeder. "It's close enough to us to really make a difference."
The Federal Aviation Administration is funding about half of the project, while the city of Williston and state of North Dakota are sharing the remainder of the cost.
Among those who gathered for the groundbreaking ceremony on Monday were family members of the late Dick Jensen, who once farmed some of the land where the new airport is being built.
Jensen, a pilot, predicted decades ago that Williston would one day need a new airport and said the family farm would be a good location for it, said his daughter, Beth Christmann.
"My dad always said they will build an airport someday, and it will be on this land," she said.