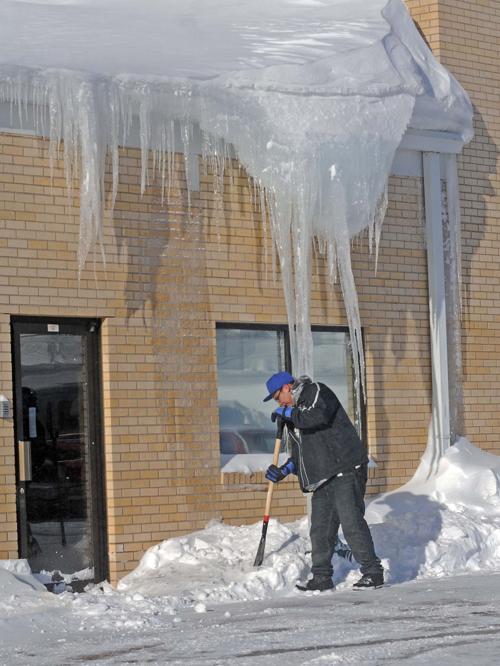 The amount of snow in Bismarck is beating records.
The total accumulation of snow so far this season — or Jan. 2 — is 53.1 inches. That is the most snowfall ever accumulated to date, according to Michael Mathews, a meteorologist at National Weather Service in Bismarck.
The 1993-94 snowfall season, July 1 through Jan. 2, held the record prior and now takes second place, with 49.3 inches.
"That amount (that fell Sunday evening through Monday) put it over the top so we were the highest," said Mathews, who reported the Sunday to Monday winter storm brought 8 inches of fresh powder in Bismarck.
Another record in Bismarck was set Monday, with 21 inches of snow depth — the deepest the city has ever had during the month of January. It's tied for the third deepest of all time, with 21 inches in 2010. March 1975 takes second with 27 inches of snow and February 1979 is at the top with 28 inches.
"The 21 inches we had yesterday, of course, it's not going to melt, but that's going to go down today. I already suspect it's down to at least 20 at this time, just because how much it's going to compact," Mathews said.
Temperatures will be below zero for the rest of the week, with a bit of a warm-up this weekend.
"Warm-up is a relative term," he said.
The high on Saturday will be 2 degrees and a low that night of -7. On Sunday, the high will be 14 degrees and a low in the single-digits above zero.
Mathews reported that there will not be a low above zero until Sunday night into Monday morning. There's a small chance for snow early next week, as well.
"Early next week, we do have a chance for snow. Right now, it looks like light snow, and only about 30 percent chance," he said.