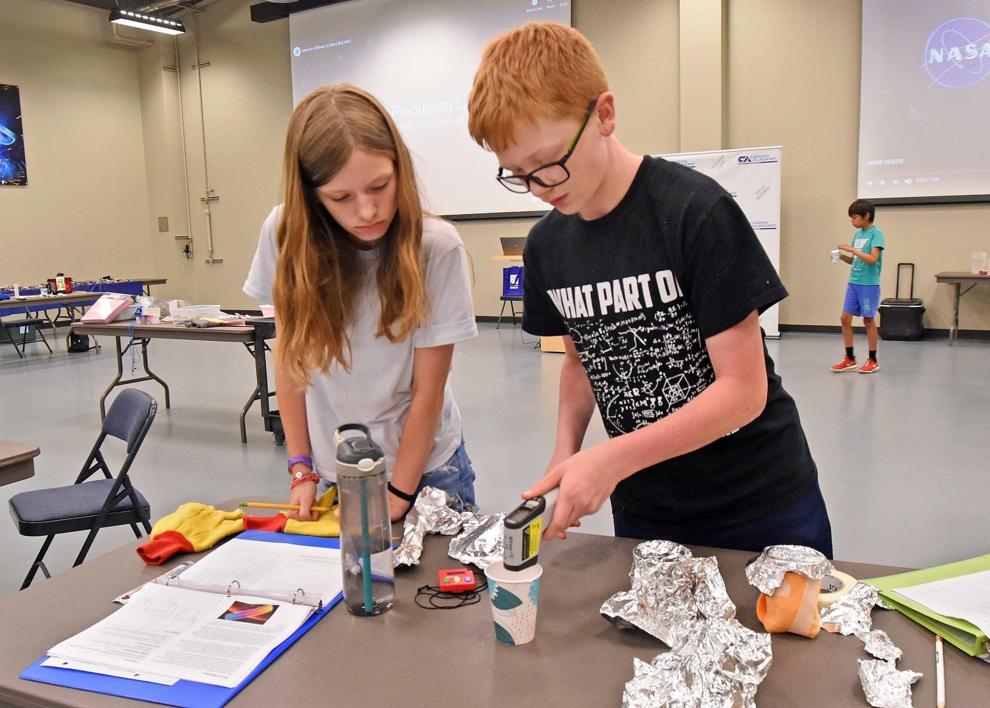 STEM camp
Vivian Backer, 12, left, and Kole Albers, 13, work together on a MARS Thermos activity on Wednesday at a Gateway to Science Middle School STEM…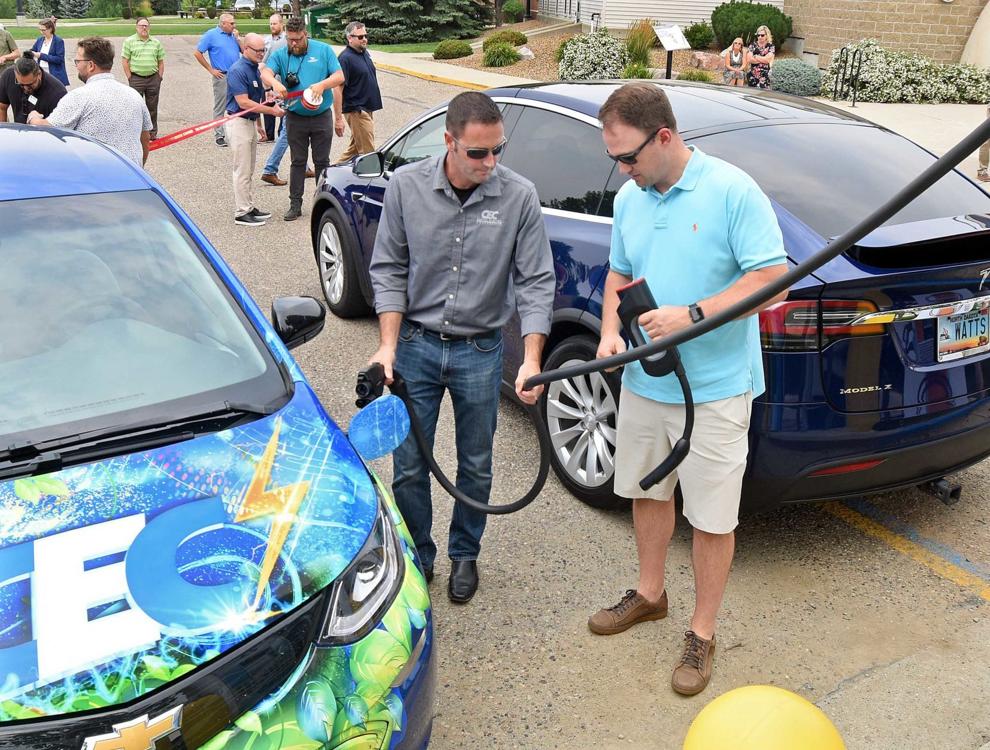 072921-nws-electric.jpg
Josh Schaffner, left, of Capital Electric Cooperative, and Jonathan Fortner with the Lignite Energy Council were among the first to use the ne…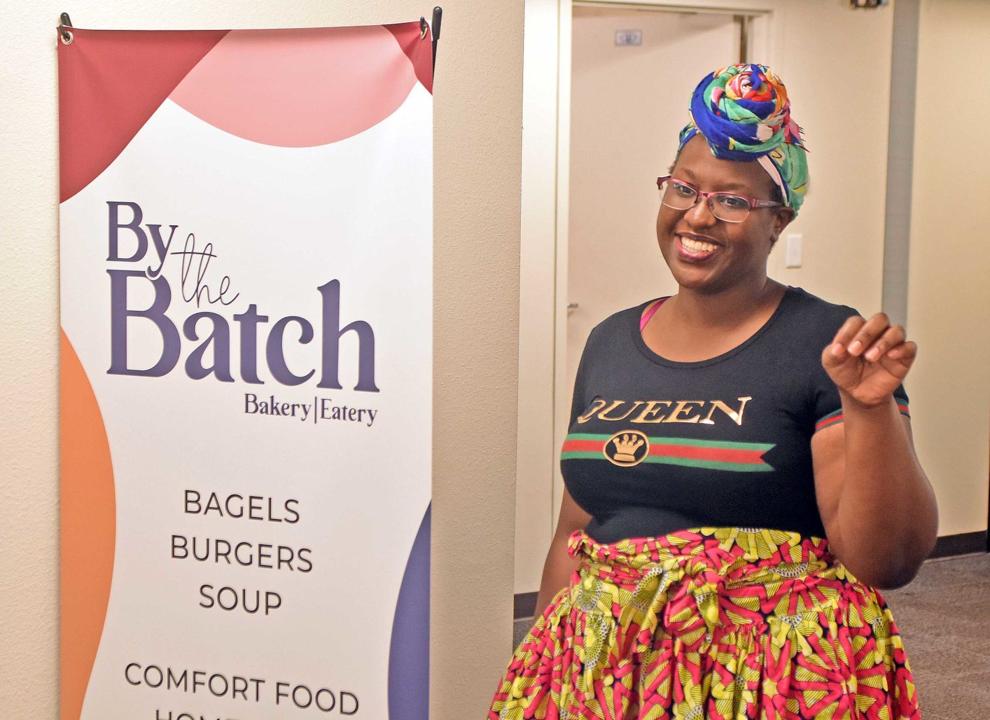 072421-nws-batch.jpg
Jasmine Tosseth-Smith will soon be opening a catering business, African Nomad, in the By the Batch Restaurant in downtown Bismarck.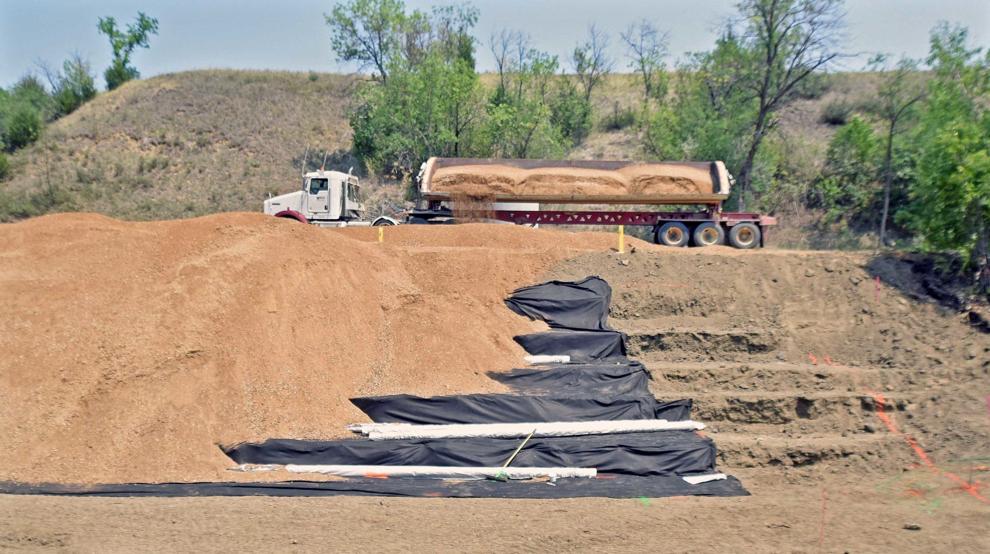 RIVER ROAD WORK
Work is continuing on stabilizing the slope on a stretch of River Road north of the Grant Marsh Bridge. Above, a truck unloads a gravel fill t…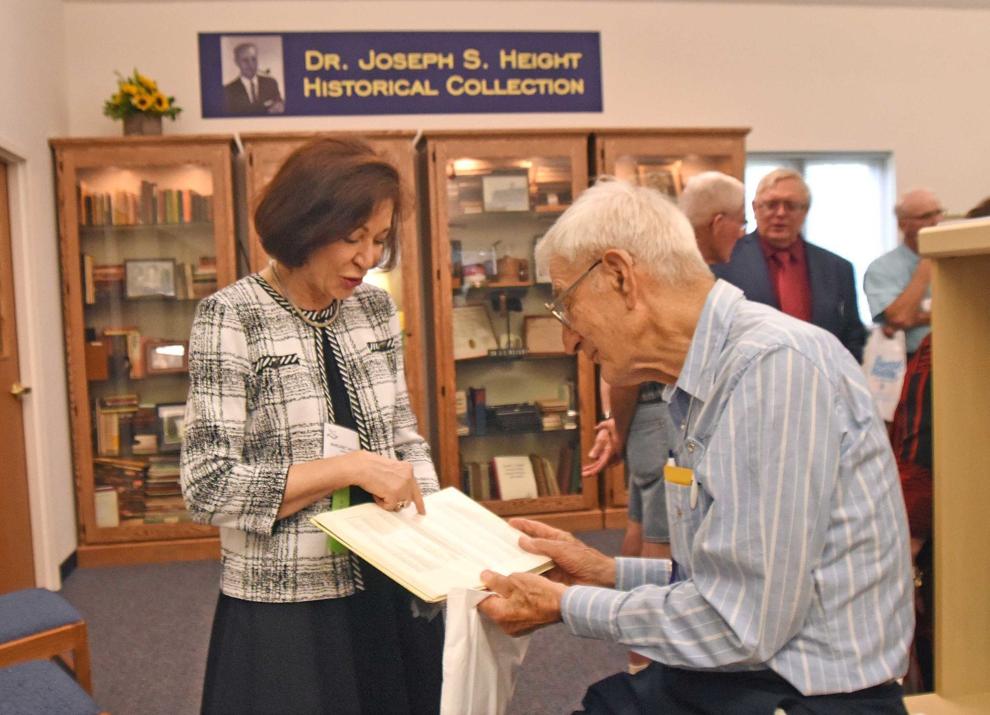 A piece of history
Margaret Height, left, shows Placid Gross a publication of her father, Dr. Joseph S. Height, whose library and manuscripts are now housed at t…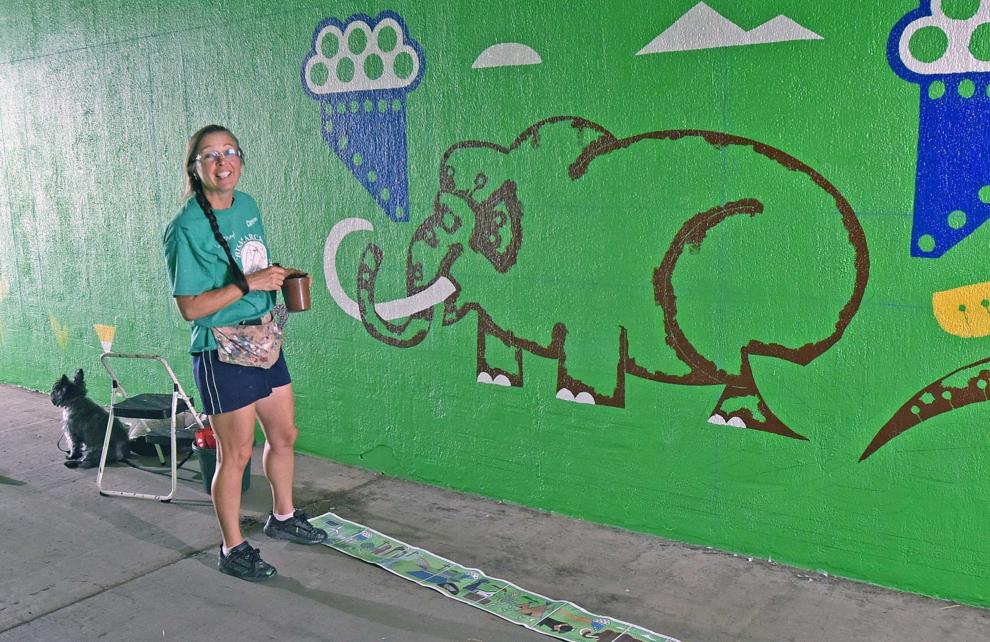 Murals in progress
Melissa Gordon pauses while working on details of a 2,000-square-foot Heritage Arts Mural in the tunnel under State Street near the North Dako…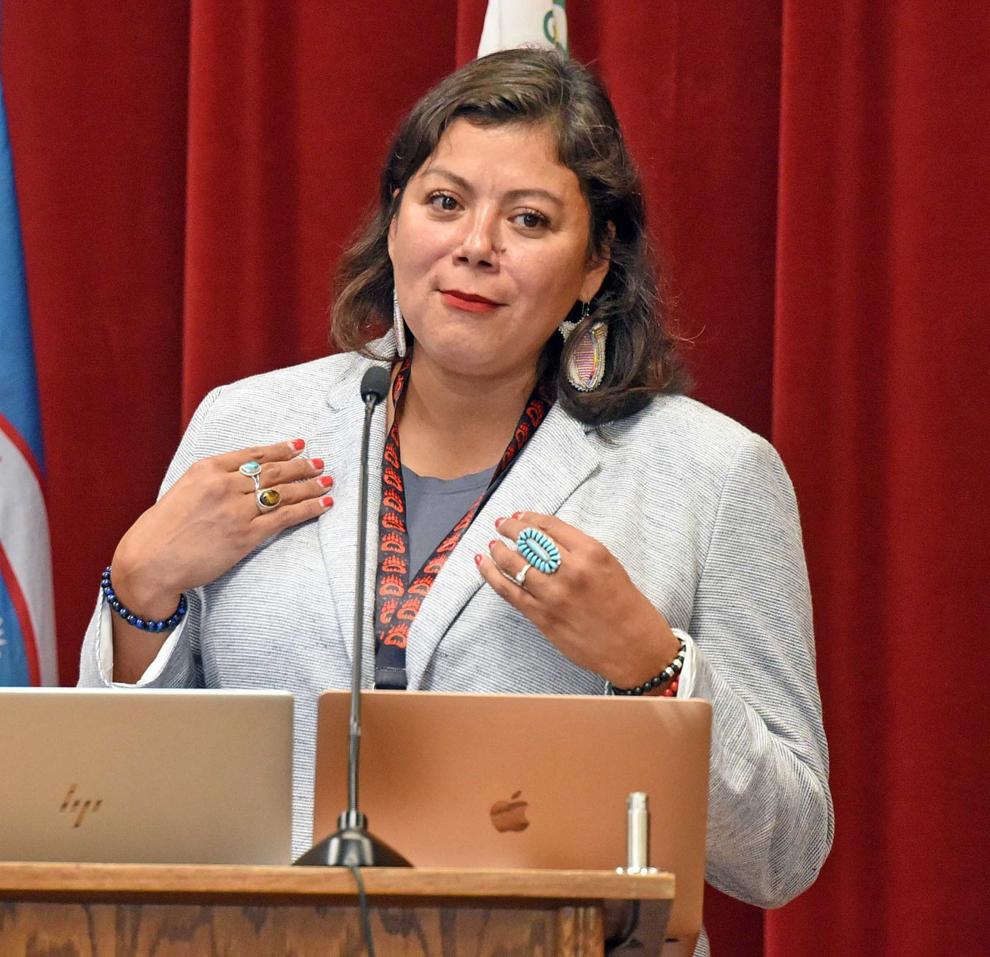 071721-nws-buffalo.jpg
State Rep. Ruth Buffalo, D-Fargo, gave the keynote address Friday at the North Dakota Indian Education Summit at the state Capitol in Bismarck.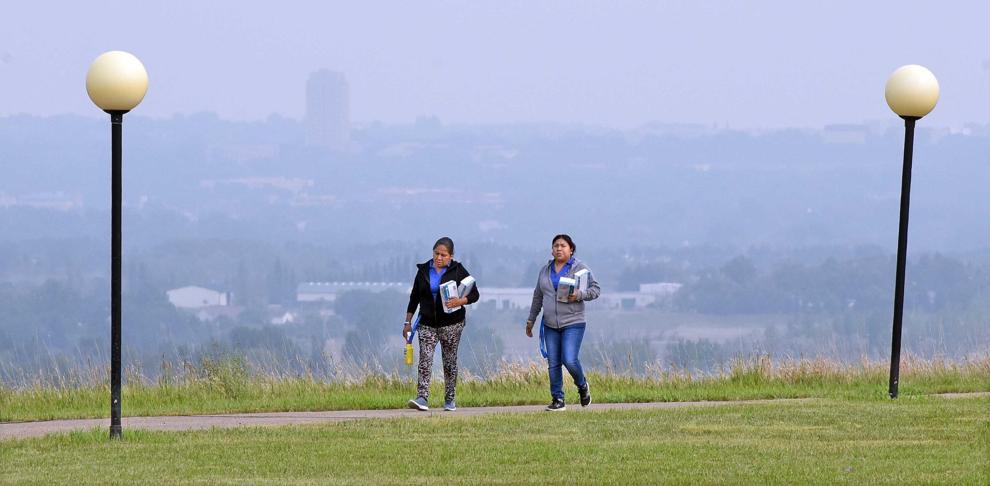 071521-nws-haze1.jpg
Rocio DeJesus, left, and Sara Bautista walk along the sageway path at the University of Mary on Wednesday morning with the view of Bismarck ob…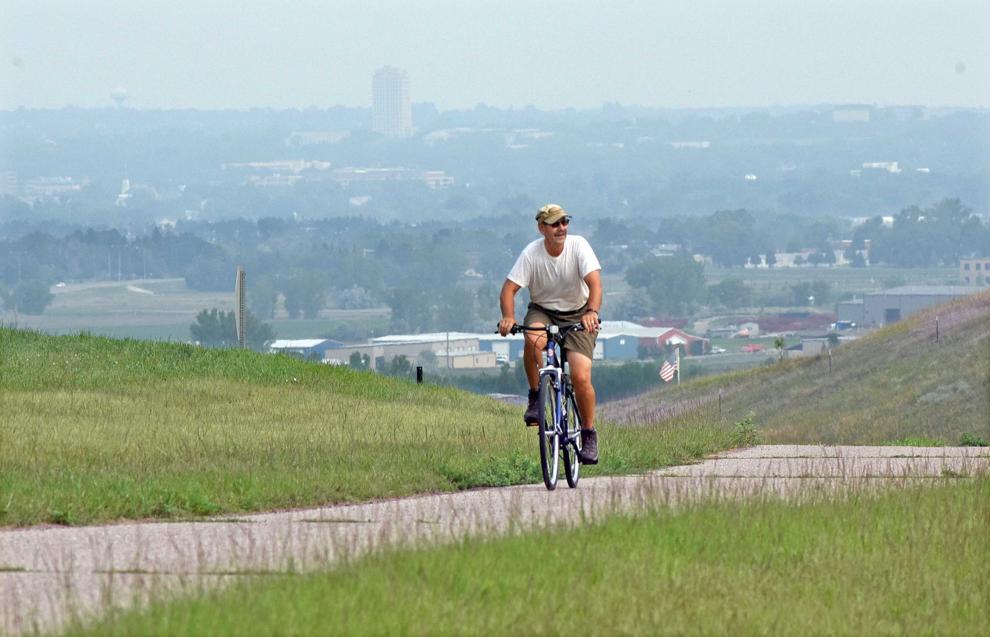 071521-nws-haze.jpg
Bradley Hofmann pedals up the hill by the University of Mary in mid-July while on a ride from his home in south Bismarck to Kimball Bottoms, w…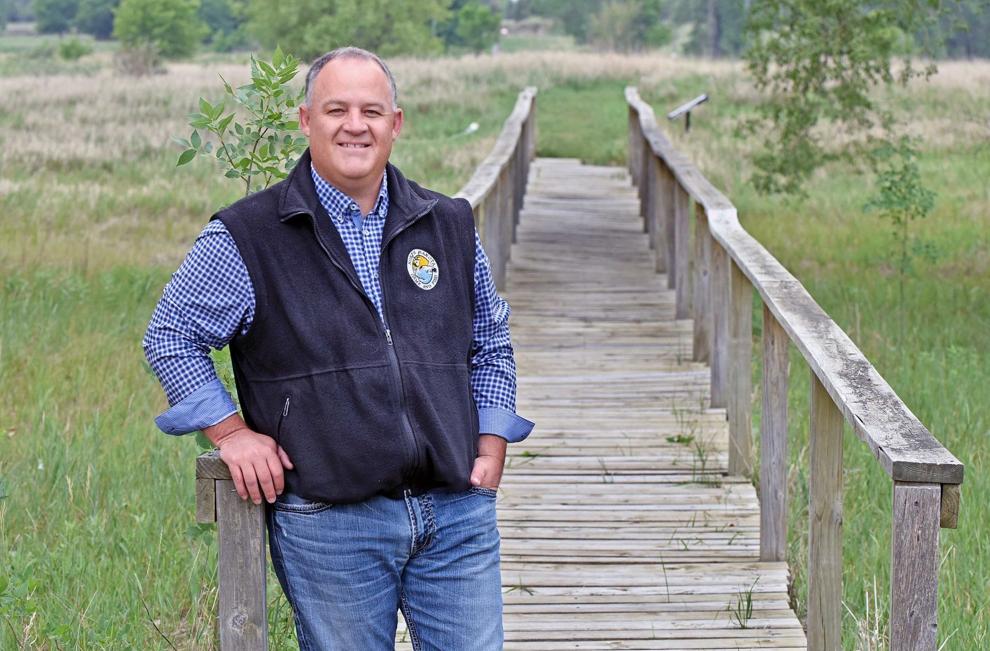 071521-nws-williams.jpg
Jeb Williams, wildlife chief for the North Dakota Game and Fish Department, is shown outside the agency headquarters in east Bismarck at a boa…
View all