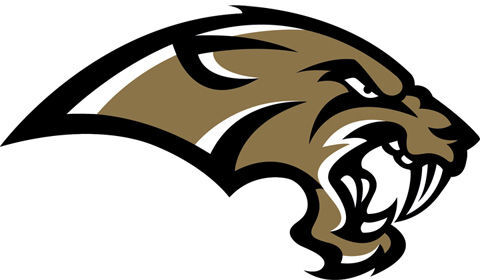 During a typical season tennis players and coaches are focused on serves, backhands and forehands.
This fall, sanitizing and social distancing will factory heavily into the mix.
Legacy High tennis coach Scott McPherson said he and his players will do whatever it takes.
"The biggest challenge for us, as players and coaches and we've mentioned this to the team, is we can't be loose with the precautions and protocols," said McPherson, who has led the Sabers to five straight WDA championships. "We have to be committed to doing everything we can to avoid someone being stricken with this disease. Our season is short as it is. If someone were to get the virus, you're looking at two weeks minimum of isolation or quarantine. You would just hate to see that."
Earlier in the week, the WDA eliminated nonconference competition for all sports. For local tennis teams, that means no season-opening round robin in Minot, and no crossover matches against teams from the powerhouse East Region.
It's a blow to the Sabers, who have been competitive with the top teams in the East the past several years at the state tournament.
"We do lose out on that level of competition you see from those teams in the East. That's not to take away from the teams in the West," McPherson said. "It was nice to have that variety on the schedule."
The Sabers' roster features one of the top players in the state in senior Corby Svihovec, who would have benefited from playing other standout performers from the EDC.
"He was bummed. It would have been a lot of fun to watch Corby play against those kids because he's capable of playing with the best players in the state, absolutely," McPherson said.
To make up for losing tournaments and crossovers, teams will play each conference opponent twice.
"Obviously we would have liked to have competed as it was before but with the circumstances being what they are, we're very excited to even get a season," McPherson said. "I think we're being smart while still giving kids the opportunity to compete in athletics. Like I said, we're just happy the kids will be able to get on the court and play this season because not everybody is going to have that opportunity."
A typical match may look a little different this season. On top of the standard no high fives and no handshakes that apply to all sports now, huddles between doubles teammates are discouraged. Changing ends of the court is to be avoided unless an unfair advantage exists. Using a racquet or your foot to return the ball to an opponent, opposed to using a hand, is encouraged.
"There are some things that might take a little getting used to, but it's nothing we can't adjust to," McPherson said.
Summer tennis has been going full blast in town but tightening the reins when school starts will be key.
"I've been very pleased with what's been going on. The kids have been able to get together and do some hitting and play in several tournaments in town, so in that regard, it's been fairly normal," McPherson said. "But once the season starts we probably need to be a little more cautious as far as masking up, using more sanitizer before and after play. I think everybody will have the best intentions of doing whatever we need to do to make it as safe as we possibly can."
Be the first to know
Get local news delivered to your inbox!