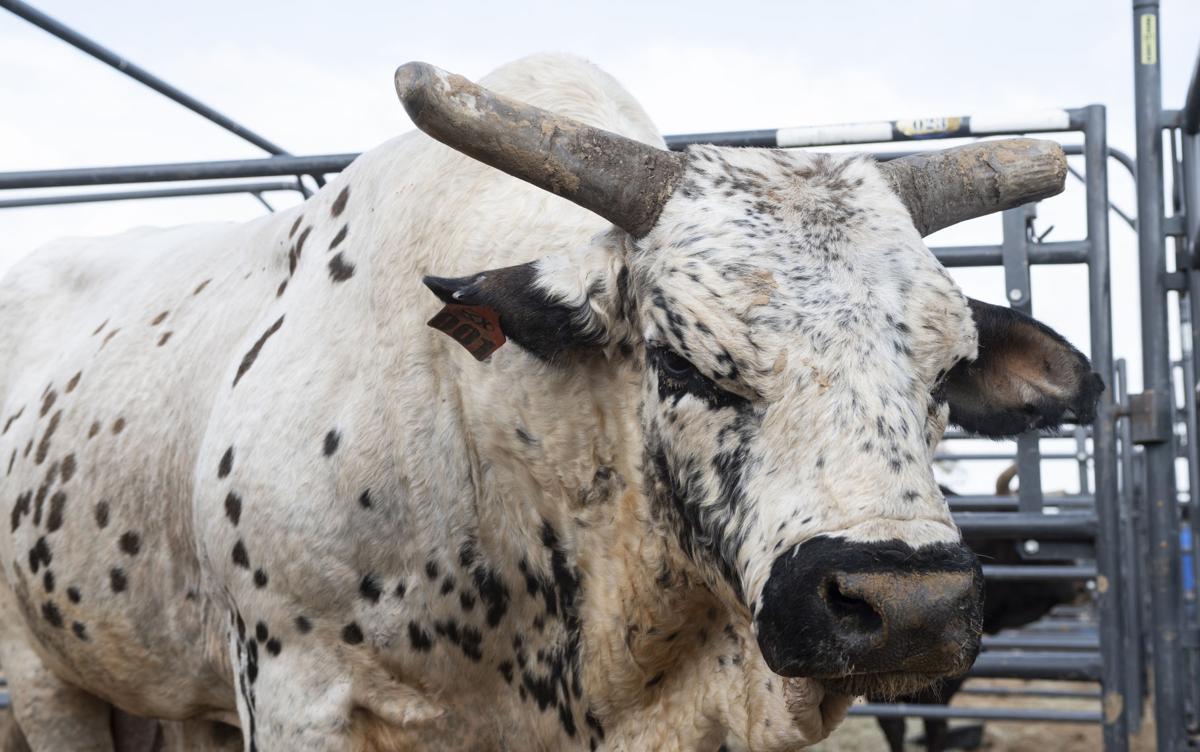 Smooth Operator will buck for the final time in North Dakota and  breakaway ropers will compete for the first time in an official event this weekend as the Mandan Fourth of July Rodeo celebrates its 142nd year.
The oldest rodeo in North Dakota and one of the five oldest rodeos in the country will include a unique blend of world champion Professional Rodeo Cowboys Association contenders and local hands going head to head in traditional rodeo events; including, for the first time, women's breakaway roping.
"There's a lot of guys in the top 15 or top 20 that will be here and there are good numbers of entries. There are a lot from the Badlands Circuit and a selection of guys from around the country that have it as a stop on Cowboy Christmas," promoter Brent Schaff said.
That includes 155 breakaway ropers.
"That's new. It's an event we haven't had before," Schaff said. "It's growing rapidly. It's been good for rodeo in general."
Schaff said the PRCA and Women's Professional Rodeo Association officially sanctioned the event two years ago. With COVID-19, the rodeo decided to wait until this year to have the event.
"It's the only other women's event that's not barrel racing, it's fast, it's low risk and high speed," Schaff said.
But the talk of the rodeo will be the legendary Berger bull Smooth Operator, the two-time PBR world champion, and at 11 years old became the oldest bull to win consecutive titles. Smooth Operator will go out during the July 4 performance.
Ten-time PBR Stock Contractor of the Year Chad Berger of Mandan typically saves Smooth Operator for PBR events but felt like Mandan Rodeo Days was the perfect time to start winding him down.
"He's already older than 99% of the bulls bucking today," Berger said. "They usually don't last that long. It's time that he goes out and makes me some more Smooth Operators."
Smooth Operator has not been ridden in two appearances at the Mandan rodeo. The bull has a career buckoff percentage of 89%.
Berger said the bull will probably buck only a handful of times this summer, including select PBR events, before handing the reins over to bulls like I'm Busted and Drago.
"They're bucking bull of the year material because they're coming into their prime," Berger said.
Dakota Rodeo Company, featuring Berger's bulls and Joe Simon's horses, will supply the roughstock again. And you can't have the full rodeo without steers and calves to wrestle and rope. Center's Bubel Cattle Company will provide the stock for timed events.
Rodeo's popularity in North Dakota was evident during 2020's pandemic.
"North Dakota has put its foot in the ground seriously as a place that's rodeo friendly," Schaff said. "No matter the circumstance there is enough positivity and energy surrounding the rodeo community in North Dakota. It was proven that rodeo was an important sport to North Dakota."
Nightly performances are July 2-4 beginning at 7:30 p.m.