NASCAR is back to racing with points on the line this weekend at Nashville Superspeedway after completing its All-Star Race last Sunday at Tex…
Harlen Miller skipped his niece's wedding last weekend to play poker in Vegas.
Churchill Downs on Wednesday announced it will bar trainer Bob Baffert from all of its racetracks for two years following the news that Kentuc…
The NASCAR Cup Series heads west this weekend for a race at Sonoma Raceway in Sonoma, Calif. The Toyota/Save Mart 350 is 4 p.m. Sunday on Fox.
Two days after a pair of Bob Baffert-trained horses ran in the Preakness, the New York Racing Association suspended the embattled trainer and …
NASCAR heads to Dover this weekend with the Cup Series nearly halfway through the regular season. The 13th race on the Cup schedule, the Dryde…
FOUR LOCAL GOLFERS ON ALL-STATE TEAM
Kevin Ziegler has coached high school softball in Bismarck from the start.
At one point during his college football days, Jon Vaughn was told by the team doctor that he needed his sperm for research purposes.
Dozens of former Michigan football players and other students who say they were sexually assaulted by Dr. Robert Anderson will hold a news con…
This town likes the number 12. Its sports fandom reputation is defined by it.
When you build a house on a crooked foundation, the renovations ar e destined to be more difficult. And not always sensible, especially if the…
Gearing up to make a run at a third consecutive NCHC title, the University of North Dakota hockey team has added five incoming transfers throu…
There was a time not so long ago, 2012 to be exact, when the big news in college football was conference commissioners simply using the word p…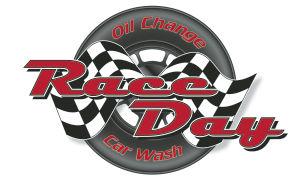 Advanced Cleaning & Restoration
Toronto Blue Jays (34-35, fourth in the AL East) vs. Baltimore Orioles (23-47, fifth in the AL East)
Cincinnati Reds (35-34, third in the NL Central) vs. San Diego Padres (41-32, third in the NL West)
Chicago White Sox (43-28, first in the AL Central) vs. Houston Astros (42-28, second in the AL West)
Boston Red Sox (43-28, first in the AL East) vs. Kansas City Royals (31-38, third in the AL Central)
Miami Marlins (31-39, fifth in the NL East) vs. Chicago Cubs (39-32, first in the NL Central)
Detroit Tigers (29-42, fifth in the AL Central) vs. Los Angeles Angels (36-35, third in the AL West)