Mike Wolff often spends this week each summer babysitting. So in that regard, nothing's new.
Organizers were anticipating a memorable 45th annual Sam McQuade Sr. Charity Softball Tournament and on Tuesday they got exactly that but for …
 There will be no middle ground, no half field, no partial McQuade Charity Softball Tournament this summer in Bismarck.
Should you pass a McQuade Softball Tournament women's game in progress featuring Wahpeton Team Grind, it's the hitting that draws attention. 
When the guys who once played softball with Steve "Pup" Shortland get together for what amounts to a "family reunion," it generally involves p…
When the McQuade Softball Tournament took its first baby steps in the summer of 1976, founder Sam McQuade Sr. seemed to be reaching for the moon.
It didn't come easily, but the Legacy Sabers picked up a big road win.
Creating opportunities is vital to winning hockey games. So, too, is capitalizing on them.
In a matter of four minutes, a 16-point lead was cut to one.
Last fall was a whole new ballgame for Jaden Mitzel.
Third-ranked UConn's 103-35 win over Butler Tuesday night in front of a fanless Gampel Pavilion was met with little fuss.
Last fall was a whole new ballgame for Jaden Mitzel.
Rashad Weaver wanted you to notice.
For the first time since December 1982, The Associated Press men's basketball poll doesn't include Duke or North Carolina.
Practice started just two weeks ago for Pete Conway and the United Tribes Thunderbirds.
Advanced Cleaning & Restoration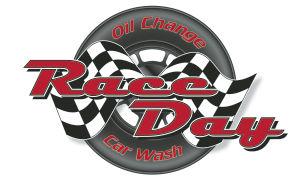 LOS ANGELES (AP) — Hall of Fame manager Tommy Lasorda was memorialized during a private service Tuesday at Dodger Stadium before his burial.
KANSAS CITY, Mo. (AP) — Reliever Wade Davis is returning to the Kansas City Royals, the team he helped pitch to the 2015 World Series title.
Caris LeVert was sleeping as part of his usual pregame nap when his phone started going off.
As the rumors and rumblings mounted several months ago that the greatest quarterback in NFL history was about to sign a contract with the lowl…
I didn't like Don Sutton. I grew up tracking the Reds, and he was very good at beating the Reds at a time when almost nobody did.
When Don Sutton joined the Dodgers in 1966, he was the new arm in town.
The building hasn't seen a trial in months, so to have a jury verdict suddenly pop up on the Dirksen U.S. Courthouse docket last week was unus…