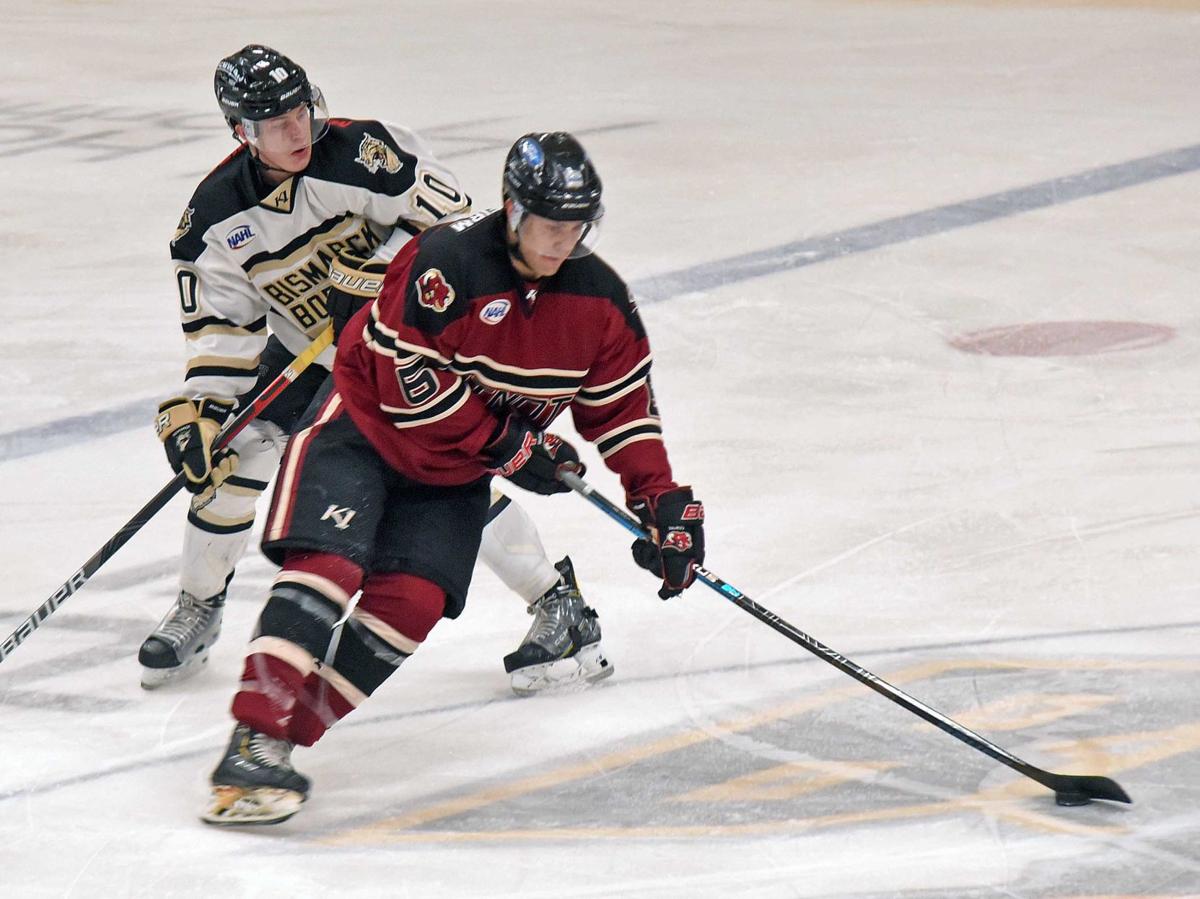 Minot handed the Bismarck Bobcats their first home loss of the season on Wednesday night.
Minot scored two goals in each period en route to a 6-3 victory at the VFW Sports Center.
Andranik Armstrong-Kingkade netted a hat trick for the Minotauros, who climbed within three points of Bismarck in the NAHL Central Division Standings. The Bobcats, with 32 points, fell to 15-3-2 on the season.
Austin Jouppi scored two goals for Bismarck, which held a 29-23 advantage in shots on goal. Adam Stacho had the other goal for the Bobcats, who are back in action on Friday and Saturday in Aberdeen against the Wings.
RODNE TO PLAY IN WORLD JUNIORS
Lars Christian Rodne will be away from the Bobcats starting on Sunday, but for good reason.
Bismarck's standout forward will be playing for his native Norway in the 2020 World Junior Ice Hockey Championships in Belarus at the Division I level. The tournament runs from Dec. 9-15. It's the third time Rodne will represent Norway.
Rodne has had a stellar season for the Bobcats. Through Thursday's game he has 10 goals and 11 assists. He ranks second in the NAHL in points per game at 1.40.
Be the first to know
Get local news delivered to your inbox!