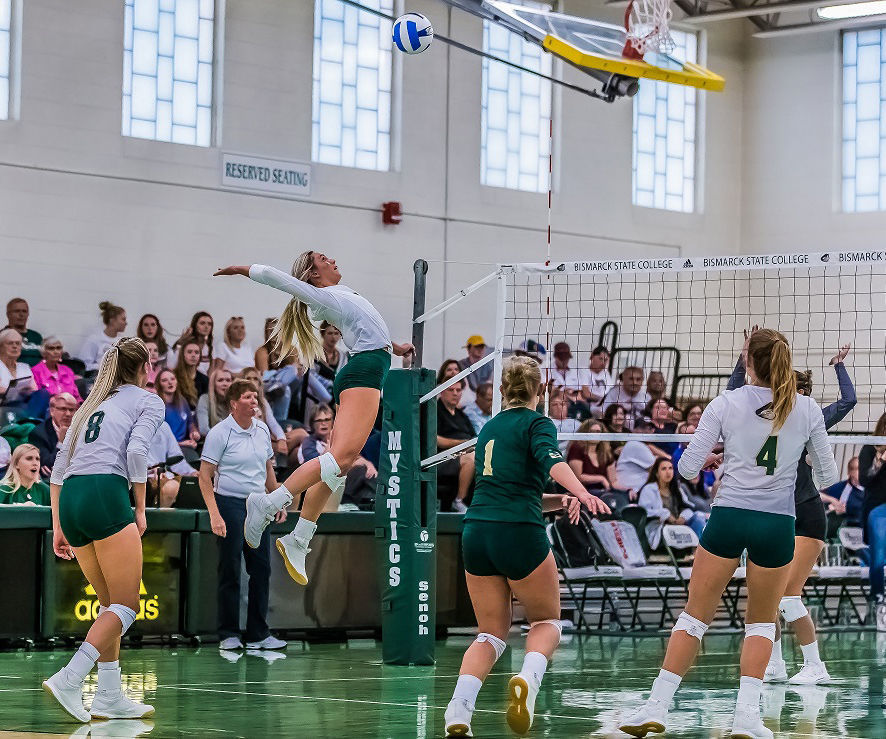 Bismarck State College volleyball standout Cara Haussler has earned All-American honors for the second consecutive day.
On Thursday, Haussler was named to the Two-Year College Volleyball All-America Team by the American Volleyball Coaches Association. Haussler, a sophomore from Bismarck, was named to the NJCAA Division II All-American first-team on Wednesday.
You have free articles remaining.
In helping the Mystics to a fourth-place finish at nationals, and 31-10 overall record, the 5-foot-8 outside hitter racked up 518 kills, 537 digs and 46 aces. In her two-year career, the former Bismarck High standout amassed 823 digs and 770 kills.
Haussler was named a third team All-American on Thursday. She was one of 45 players selected.
The Two-Year All-America team covers all National Junior College Athletic Associations, Divisions I-III, the Northwest Athletic Conference (Oregon, Washington, Idaho, and British Columbia) and the 108 colleges in the California Community College Athletic Association.