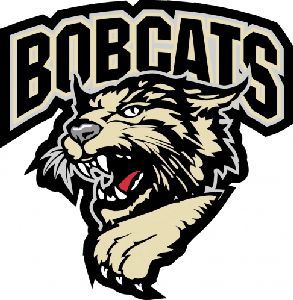 Two goals early on, combined with three goals late, helped the Bismarck Bobcats post a 5-1 victory over the St. Cloud Blizzard on Saturday night at the VFW Sports Center.
The Bobcats wasted little time jumping out to an early lead, scoring twice in the opening four minutes of play.
Austin Jouppi scored his third goal of the season, firing a backhander past Blizzard goalie Britt League. Nicolas Appendino and Will Hillman got assists on the goal, just 32 seconds into the game.
Bismarck had an early power-play opportunity but couldn't add to the lead. Andrew Miller made a big stop on a St. Cloud breakaway shortly after the man advantage expired.
The Bobcats turned the big save into another early goal as Austin Schwartz scored at 3:48. Schwartz's fourth goal of the year came on assists by Hunter Olson and Hutson Collins.
Collins' assist was his first point in 12 games with the Bobcats.
You have free articles remaining.
The Blizzard got on the board at 14:52 as Nash Hatcher scored on a breakaway to cut the deficit in half.
After the teams skated to a scoreless second period, the Bobcats iced the win with three third-period tallies.
Jacob Marti scored on a wraparound with the teams skating 4-on-4 at 7:01, giving the Bobcats back a two-goal lead.
Carl Fish added another big insurance goal on a penalty shot at 8:10. It was the Bobcats' first shorthanded goal of the season and the third goal of the season for Fish.
Jouppi's second goal of the night -- and fourth of the year -- came on the power play at 15:36 of the third, giving Bismarck a 5-1 lead.
Andrew Miller finished with 15 saves for the Bobcats (12-1-2). League stopped 30 shots for the Blizzard (4-10-3).
With the win and the Minnesota Wilderness' 4-3 loss at Austin, the Bobcats moved back into first place in the NAHL Central Division.
The Bobcats will host St. Cloud for a two-game weekend series on Friday and Saturday at the VFW Sports Center.