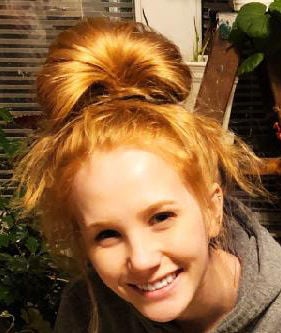 AREA SPORTS BRIEFS
BSC SOFTBALL SIGNS LOCAL PAIR
Katie Fields from Legacy High in Bismarck and Katelyn Rude from Hillsboro, N.D., have signed with the Bismarck State College softball team.
Fields brings versatility to the Mystics. A right-handed hitter and pitcher, she also can play second and third base. 
"Katie's devotion to the game and her willingness to work hard at being successful will be an asset to the Mystics program," BSC coach Thai Haggin said.
Rude, a left-handed hitter, can play all over the diamond in the infield and outfield.
"Katelyn uses her short game, which utilizes her speed on the base paths," Haggin said. "Katelyn's speed will be a strength for the Mystics both defensively and offensively."
BSC SIGNS CATCHER FROM CANADA
Logan Grant has signed with the Bismarck State College baseball team.
Grant played for the Okotoks Dawgs Baseball Academy in Alberta, Canada. Last season he it .365 with a .444 on-base percentage and .432 slugging percentage. He represented Team Canada in the Canada Cup as a sophomore and junior.
"Logan comes from one of the best academies in the world and he will be ready to come in and win a spot day one because of it," BSC baseball coach Michael Keeran said. "He is very good defensively behind the plate, and he's a really good third baseman, too. He has progressed quite a bit this year with the bat and he brings another talented left-handed bat to our lineup.
"I really like this incoming class and think we have some pretty good pieces to have a successful 2021 season."
UND ADDS GUARD
The University of North Dakota women's basketball team has added a Division I point guard to the roster.
Makayla Wallace, formerly of Evansville (Ind.), has joined the Fighting Hawks and will have two years of eligibility remaining.
Wallace averaged five points per game to go with 62 assists and 45 steals last season.
"Makayla's speed and quickness are elite and will help us play at a high tempo," UND interim coach Mallory Bernhard said. "She's a super person and plays with a lot of energy and emotion that should be contagious to her teammates and our fans. I'm thrilled Makayla chose UND."
WSOP POSTPONED
The 2020 edition of the World Series of Poker scheduled to begin on May 26 has been postponed because of the coronavirus pandemic.
Event organizers are looking to hold the competition in the fall, though no new dates have been set.
World series executive director Ty Stewart says organizers are "committed to running the World Series of Poker" this year but need additional time to do it while prioritizing the safety of guests and staff.