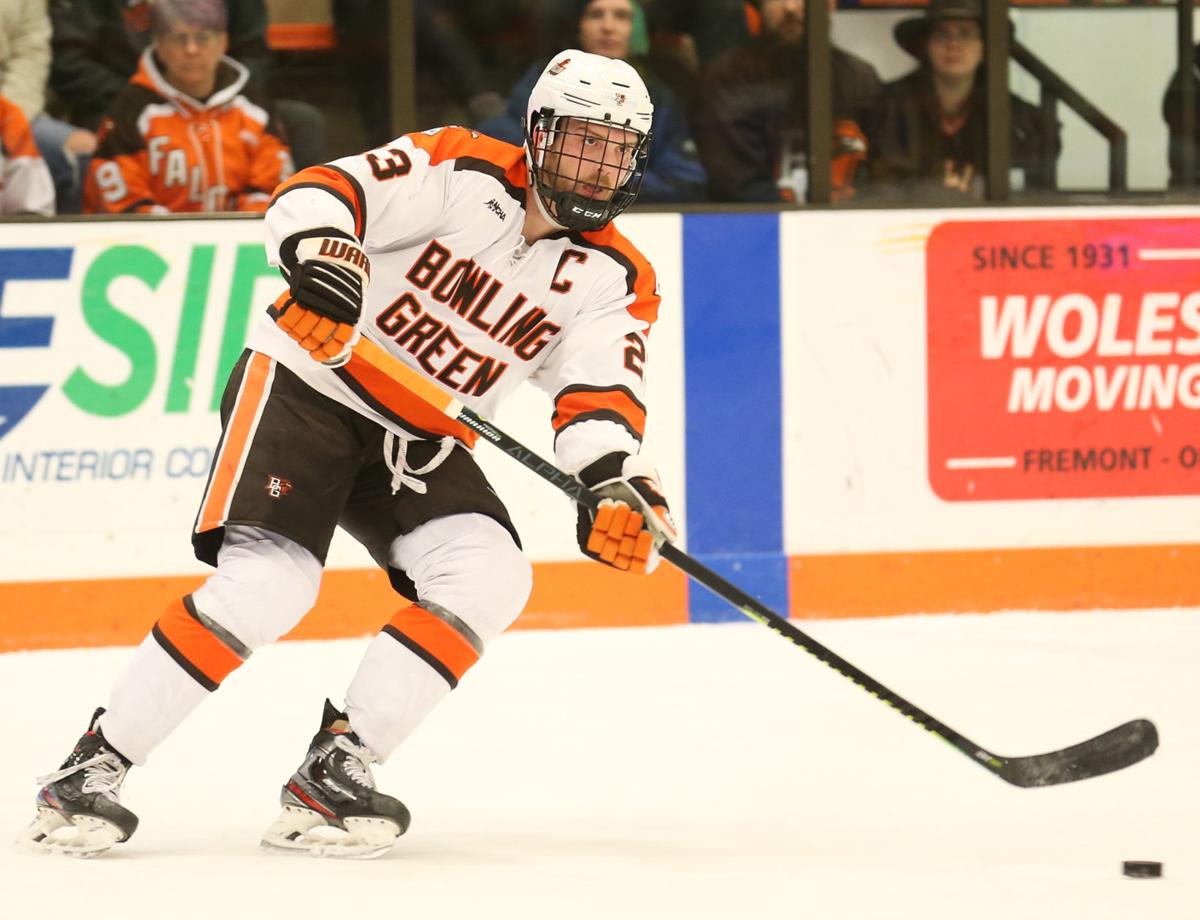 Alec Rauhauser is headed to the NHL, at last.
The Century High grad and Bowling Green All-American signed with the Florida Panthers. The agreement had been in place since early in the week but was made official on Wednesday.
It's been a long, hard road for the 25-year-old Rauhauser, who played two years of junior hockey with the Des Moines Buccaneers followed by four banner seasons at Bowling Green.
"Obviously, I've been working my entire career for a chance to play professionally," Rauhauser said. "It's exciting to get this opportunity with an  NHL team."
Rauhauser could not have done more collegiately at Bowling Green. He was twice named the top defenseman in the WCHA, including this past season when he was the Falcons' captain. Rauhauser, who played on the first power play unit and first penalty kill unit for the Falcons, ranked fourth among all NCAA Division I defensemen with 35 points, including 11 goals.
Bowling Green head coach Ty Eigner had the highest praise for Rauhauser in an interview with Tribune sports contributor Mark Schuttenhelm.
"Nobody means more to their team than Alec means to Bowling Green," Eigner said.
Rauhauser's contract is effectively an entry-level contract, but it is an NHL contract opposed to an AHL pact. He expects to compete for a spot on the Panthers' roster during training camp prior to the 2020-21 season. When that will be could be complicated. The NHL season currently is suspended due to the coronavirus outbreak.
Florida currently has two NHL first-round defensemen on its roster, including the No. 1 overall pick in the 2014 draft (Aaron Ekblad). The other is Mike Matheson (No. 23 overall in 2012). When the season was halted, Florida had a record of 35-26-8 with 78 points, 11th out of 16 teams in the NHL's Eastern Conference.
"Hopefully, I'll play really well right at the start and make the team, but if I don't and get sent down to their AHL team, hopefully I can play well there and get called up," he said.
If Rauhauser plays in the NHL, it is believed he'll be the third person from Bismarck to do so. Mike Peluso played 37 games with the Chicago Blackhawks in 2001-02 and one with the Philadelphia Flyers in 2004. Goalie Scott Fankhouser played 16 games with the Atlanta Thrashers in 1999-2000 and seven the following year.
Be the first to know
Get local news delivered to your inbox!