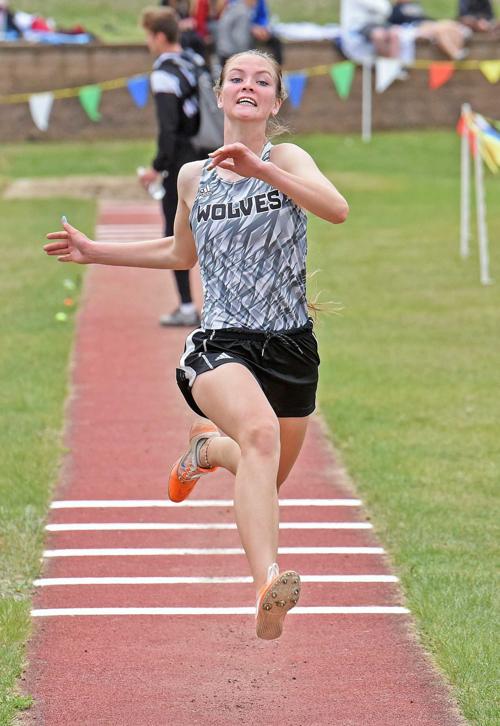 Eleven years after Kidder County became the only Class B school to win Mr. and Miss Basketball Awards in the same season, it doubled up again on Saturday at the state track meet in Bismarck.
Senior Payton Cauthon and sophomore Kennedy Harter both took home championships in the triple jump at the MDU Resources Community Bowl. It's the first time that has ever been done at Kidder County and maybe anywhere.
"This is the first year we've ever won both championships and I don't know how many times it's ever been done. It's pretty cool," Kidder County coach Kasey Kallenbach said. "They're hard workers and willing to put in the time. They have some natural ability but they're willing to work and do what we ask them to do."
The same formula worked for Kidder County on the hardwood back in 2010, when Eli Benz and Adm Randall were voted the top basketball players by the state's media. This time, there was no vote, just head-to-head competition with the best jumpers in the state.
"It was really good, a lot of competition going in," said Cauthon, who entered the meet third in qualifying with a 43-foot jump. "I knew all I had to do was get my phases right."
He was right from the start, opening with a 43-1 that stood up until his final jump of his high school career when he popped off a 43-11.5.
"That's my personal record and a school record for Kidder County," Cauthon said. "I PR-ed twice at state. It's an honor to get first place my senior year."
Cauthon followed up his win with a fifth-place effort in the 100 meters (11:32) and 400 relay (45.04) and a sixth in the 200 (23.03), leading to 21 of Kidder County's 22 points. Jonah Harter, John Wagner and Jacob Biegler ran the relay with Cauthon.
"He's a naturally talented athlete. He's been in the weight room the last two years. He's a motivated, hard-working kid," Kallenbach said.
Cauthon is headed to Dickinson State to play football and compete in track.
Kindred claimed the boys title with 68 points, 15 more than Bowman County.
The big winners were Grafton's Tommy Kern, who won the 100 (11.20), 200 (22.14) and 400 (50.11) and ran on the winning 400 relay (44.30), and Bowman County senior Brian Miller, who won his last high school race, the 800 meters, by 0.01 of a second.
"We just got done running the 2-mile at noon and the top four guys except the Kindred guy fell off," Miller said. "We were all tired. We didn't know how it was going to go. Noah (Rolfe) took it out and everybody just followed him. The second lap we just took off."
While Cauthon nearly tallied all of his team's total in the meet, Kennedy Harter did score all 14 of Kidder County's points. She added the triple jump title to a fifth-place finish in the long jump on Friday.
"I was hoping to push my mark a little more," said Harter, who came into the meet with a top jump of 37-1. "It feels amazing that we both got it."
Harter's winning distance Saturday was 36-11.5, which was a little more than a foot better than runner-up Makenna Vollmer of Harvey-Wells County.
After winning the triple jump, Harter was summoned right away to the high jump where she did not place.
"My legs cooled down a little bit and got a little stiff," she said.
The team race came down to the 1,600 relay as Oakes took third and earned six points to overtake Central Cass 66-64. Mayville-Portland-Clifford Galesburg was third with 54 points, followed by Rugby and Beulah with 52.
Central Cass won the 800 relay and Elise Wisnewski won the 100 in a state record 12.24 and the 200 in 25.20.
New Rockford-Sheyenne's Kelsie Belquist took home first in the 300 hurdles (44.41) and 400 (57.33).
Shiloh freshman Dedra Wood won the 110 hurdles in 15.80.
"I was actually hoping for that time, so I got my PR. I ran the race I really wanted to," Wood said. "It's just running my own race and I don't focus on anyone else."
PHOTOS: Highlights from the state track meet
State track meet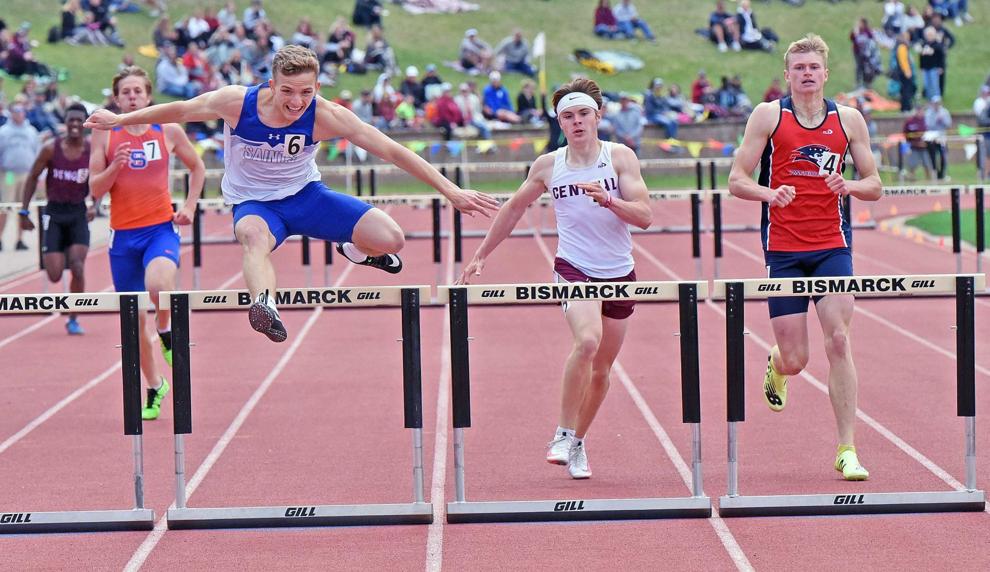 Watch now: State track tournament
State track meet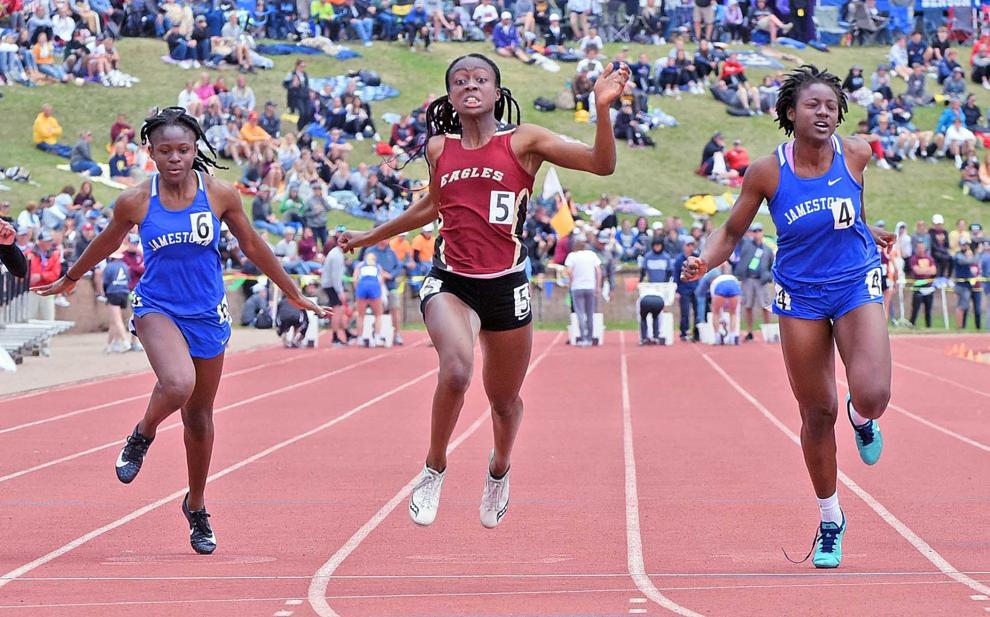 State track meet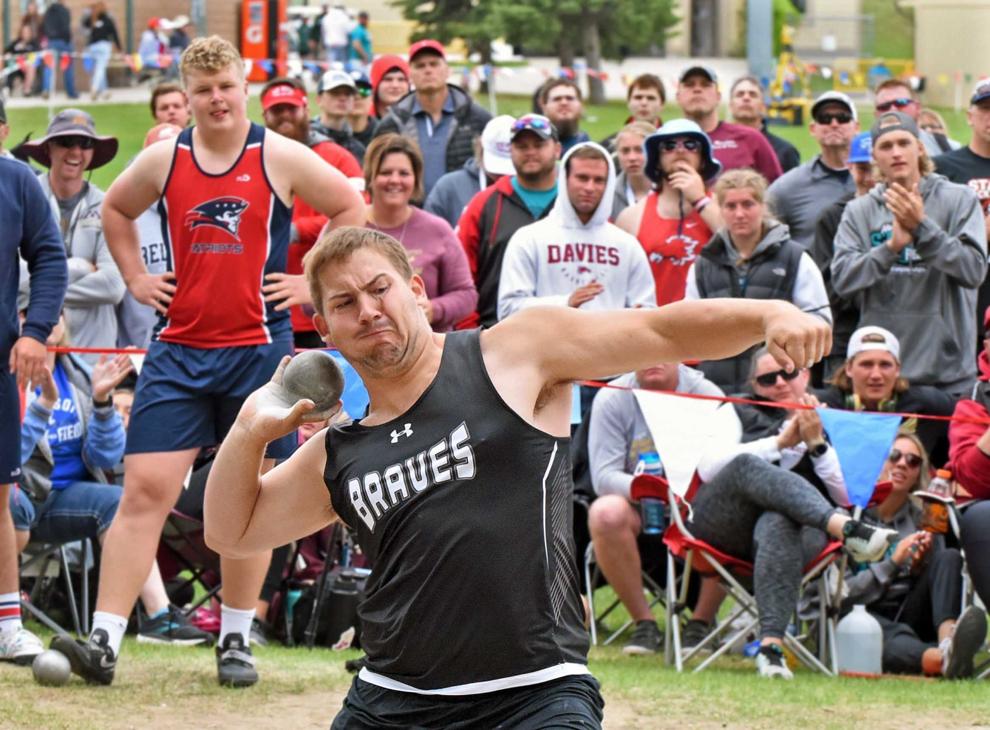 State track meet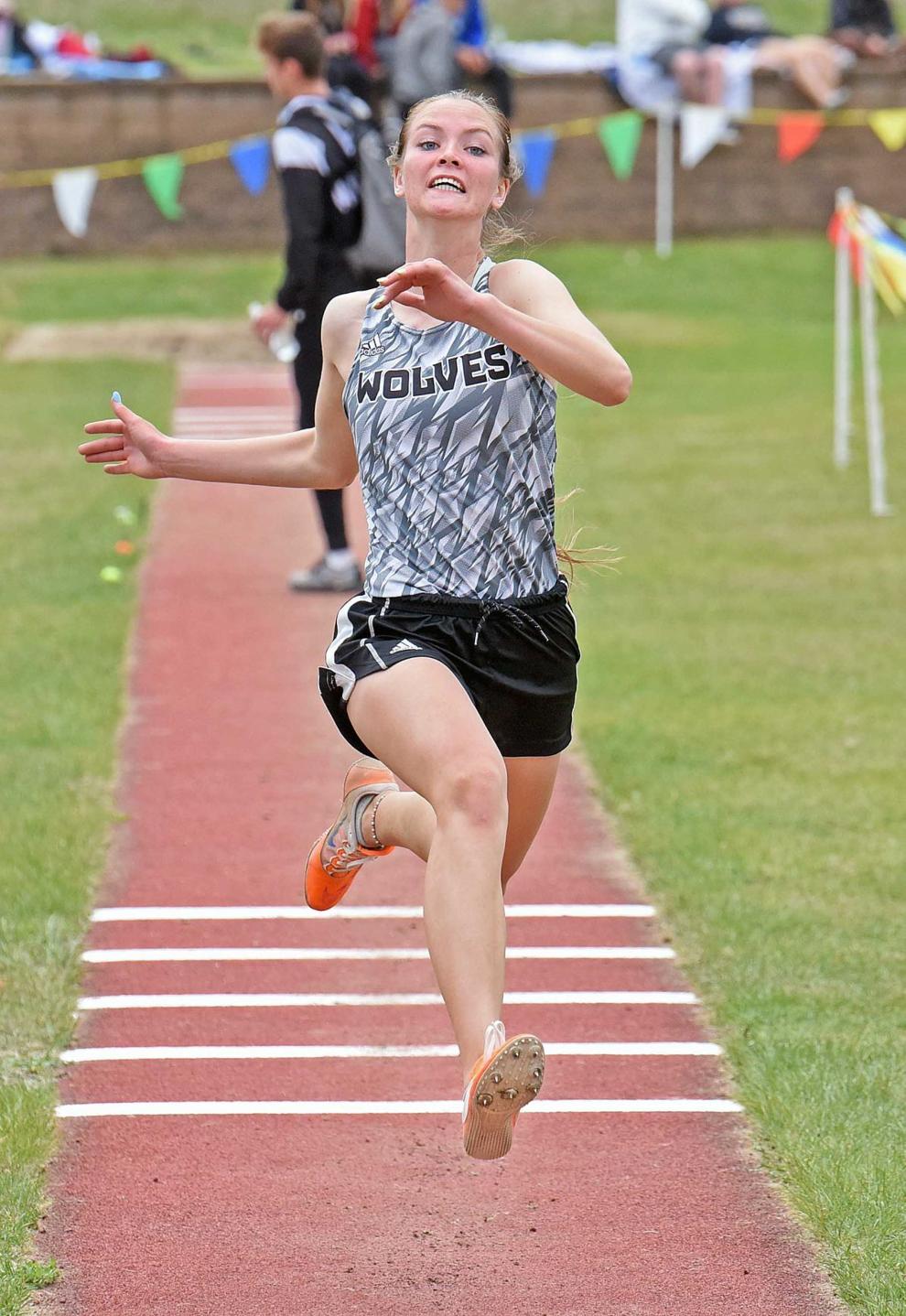 State track meet
State track meet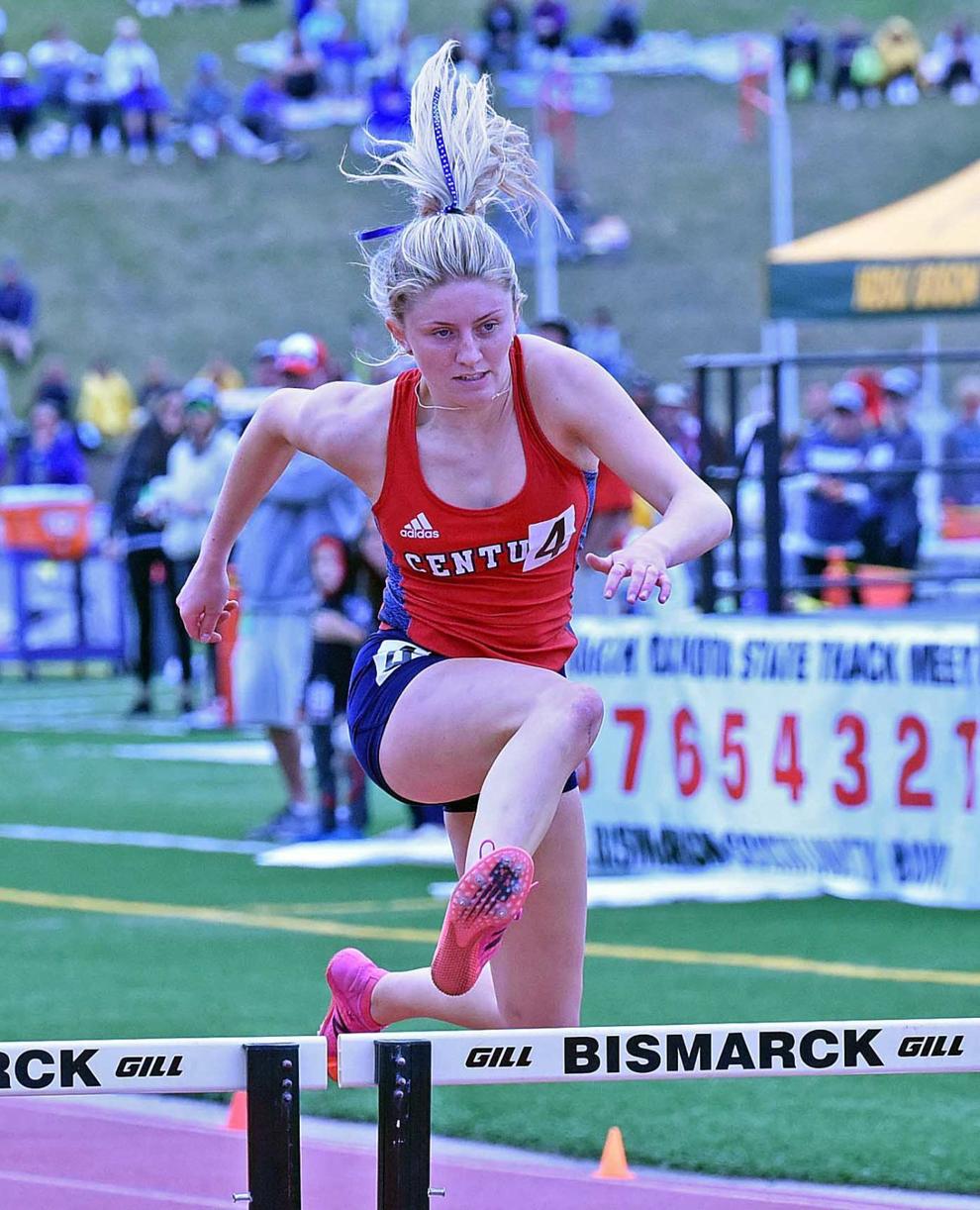 State track meet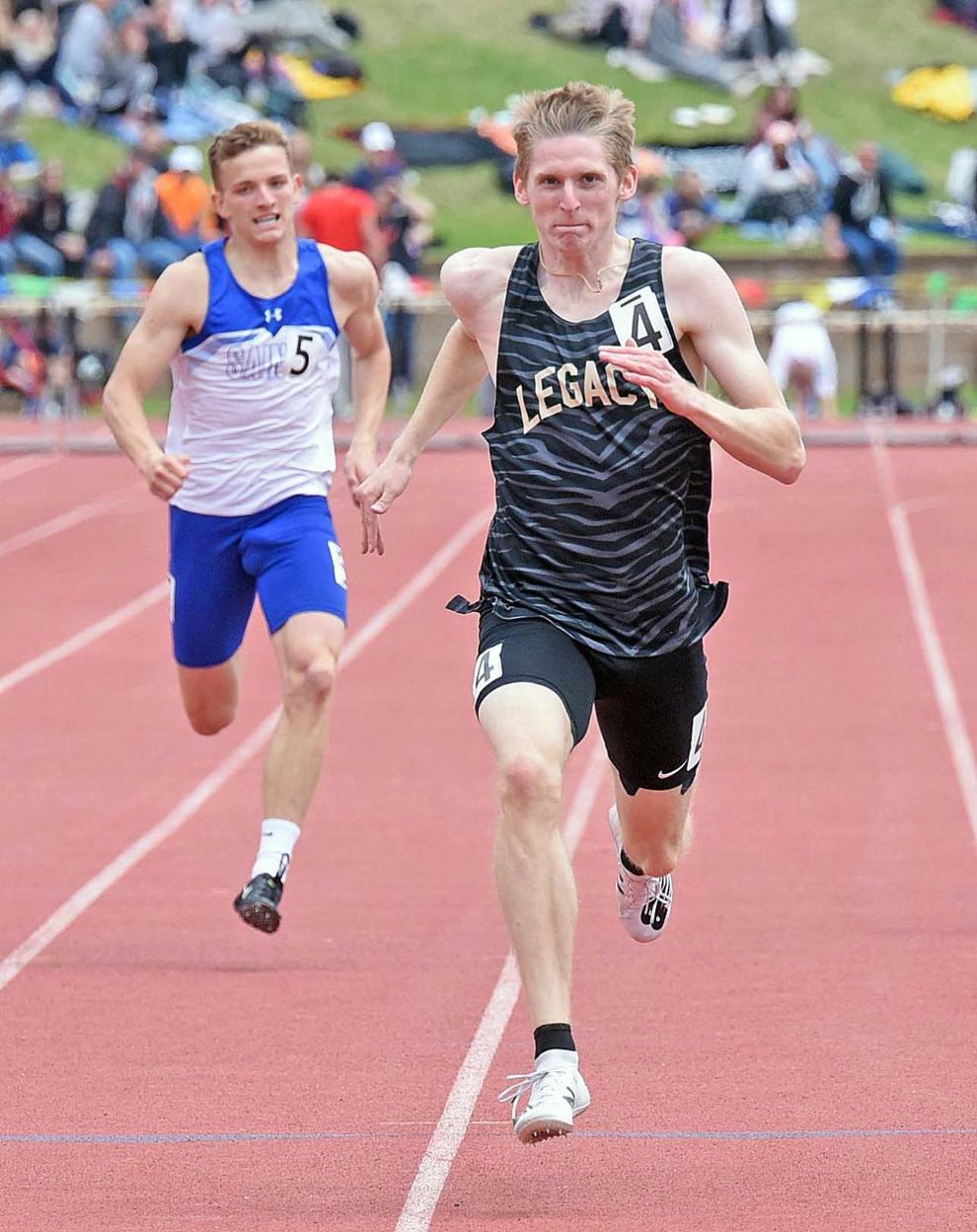 State track meet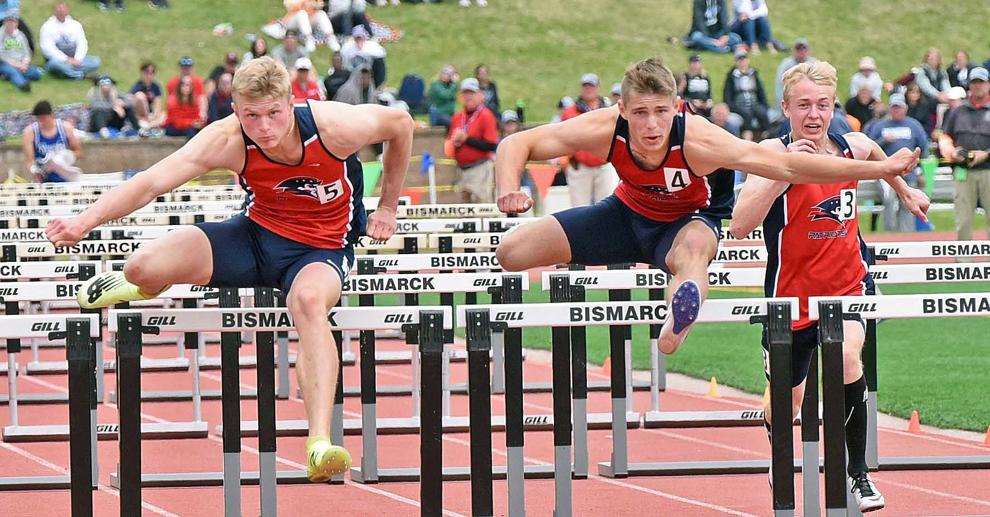 State track meet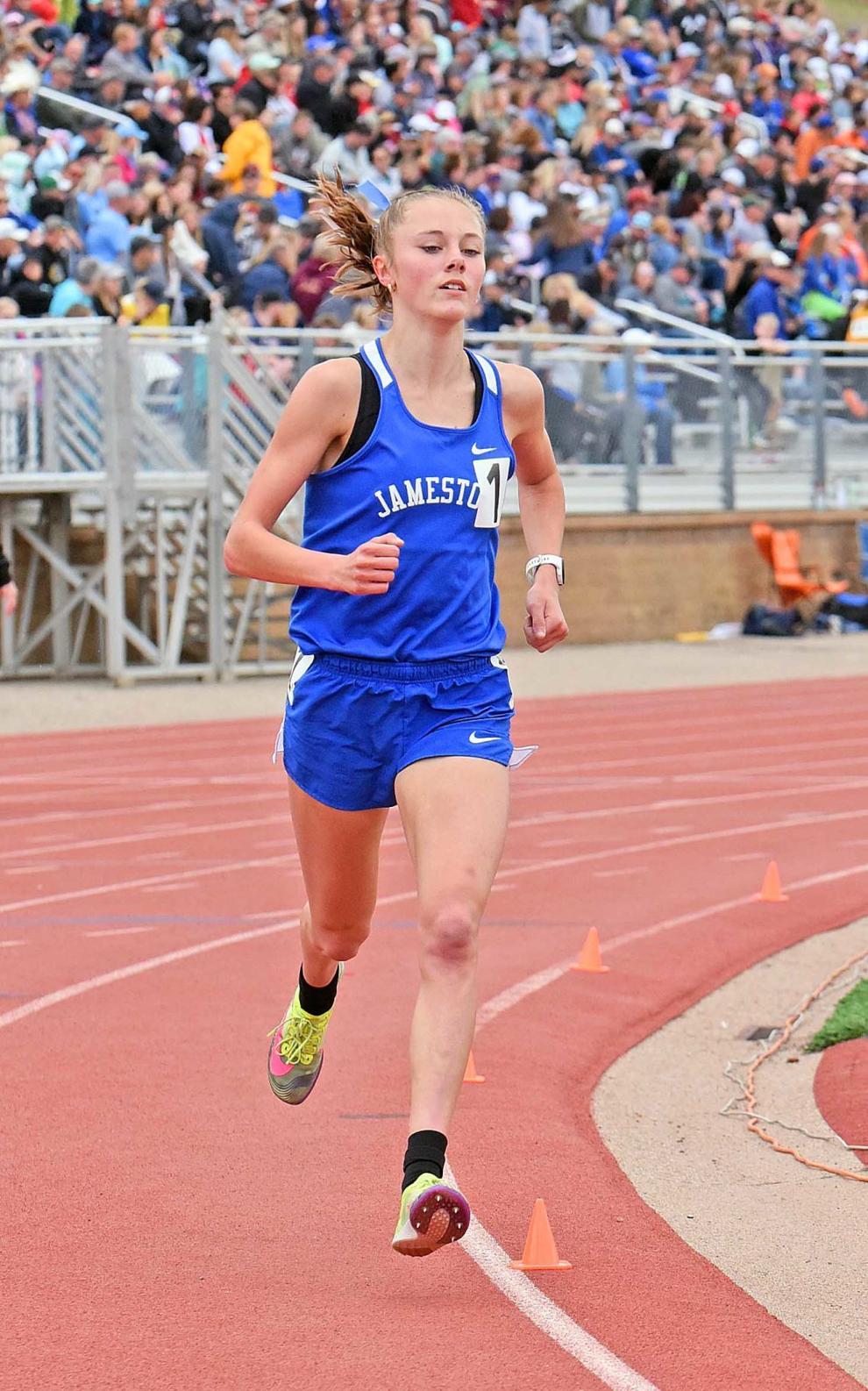 State track meet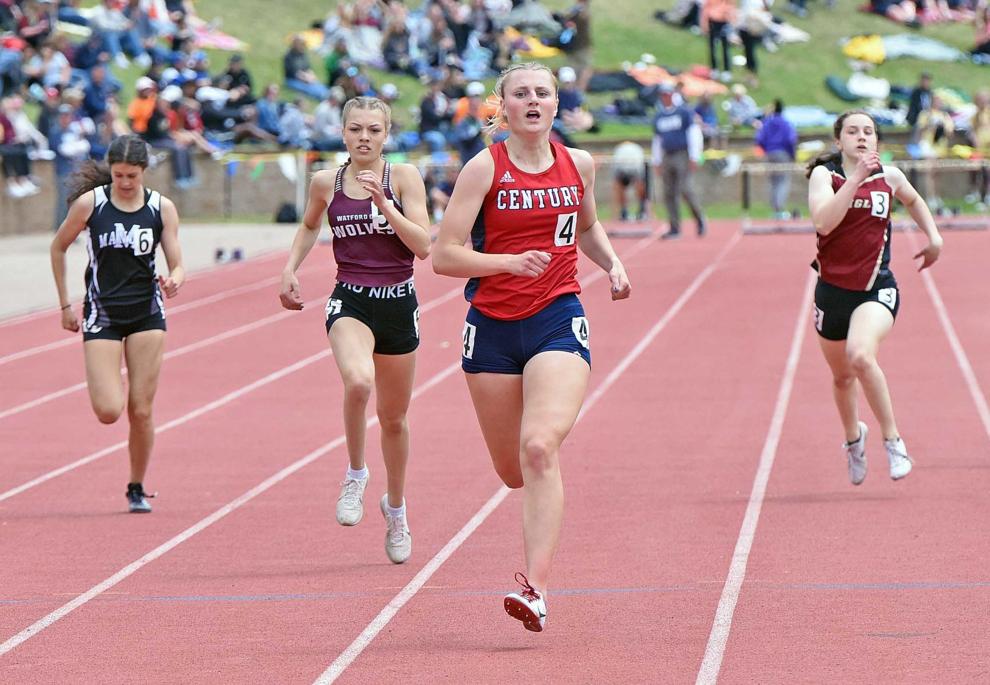 State track meet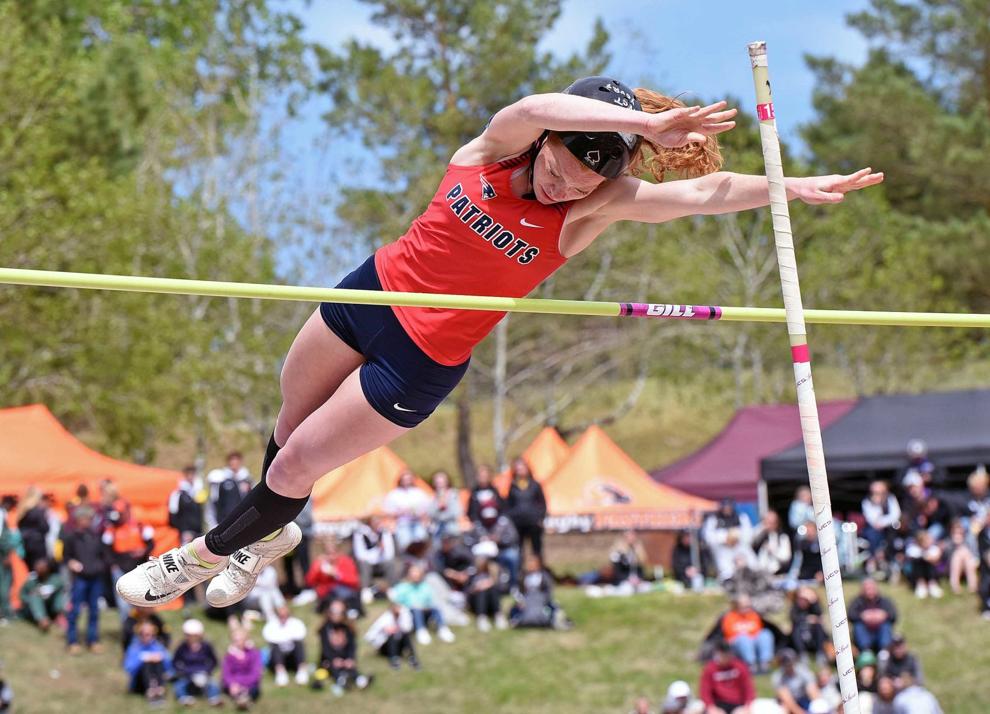 State track meet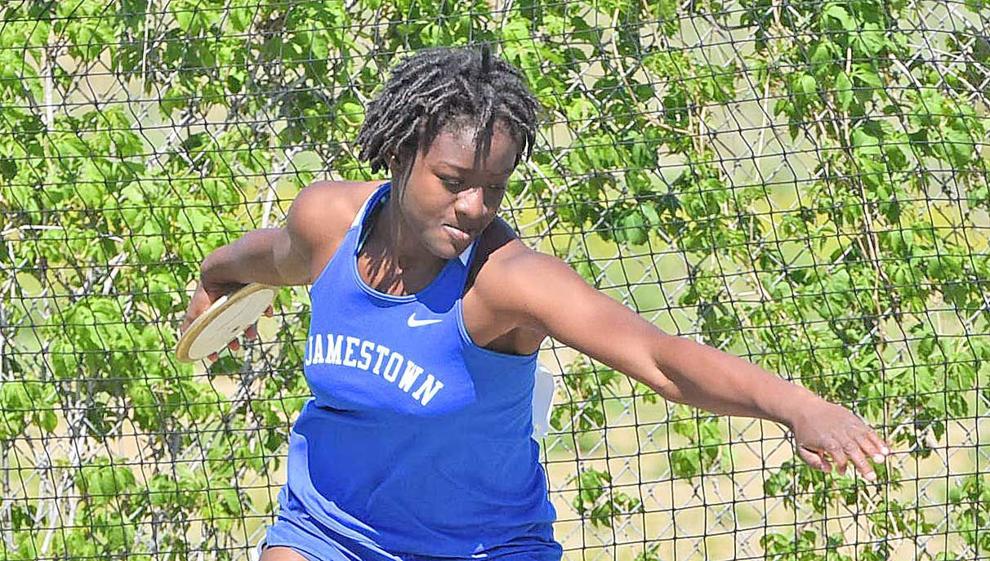 State track meet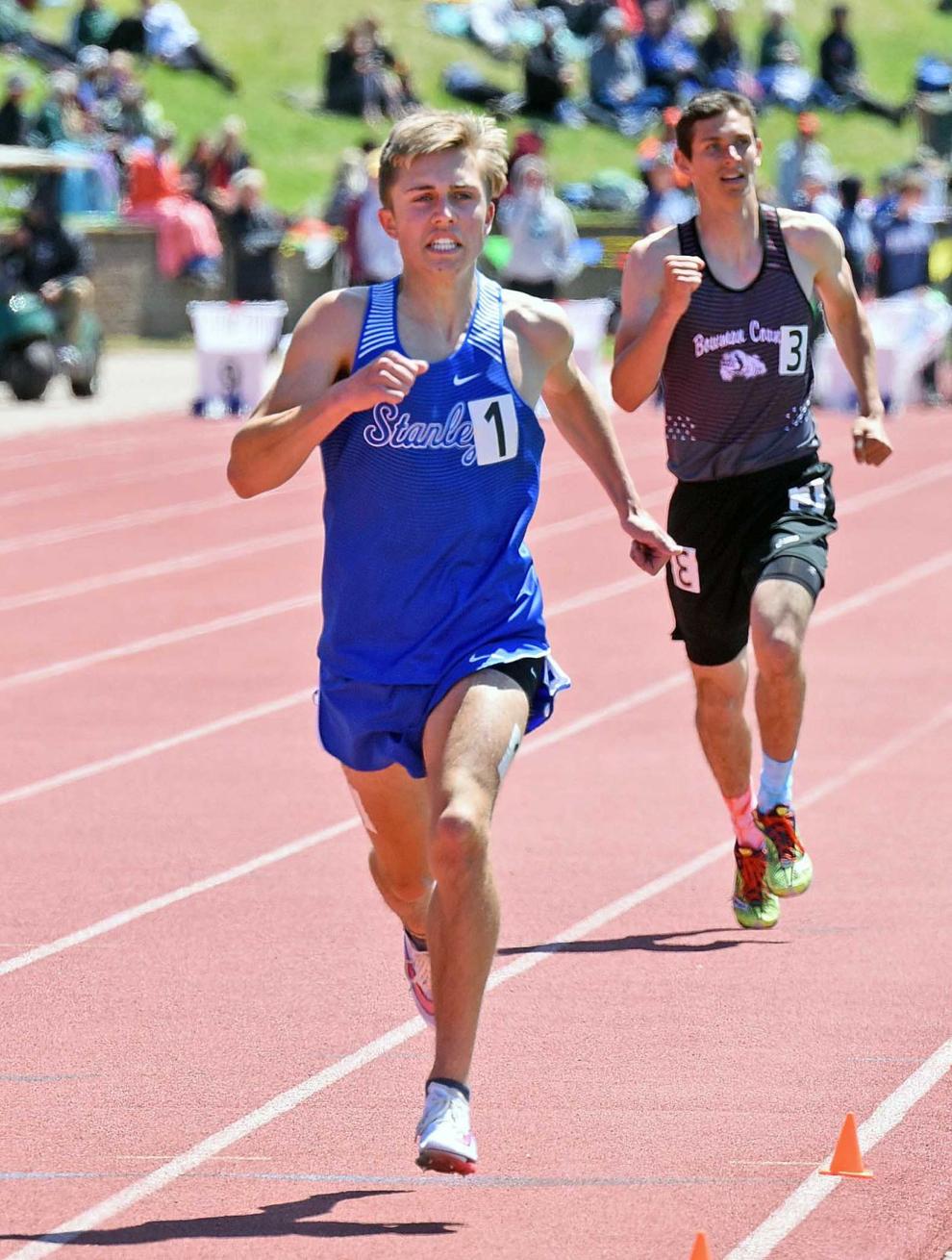 State track meet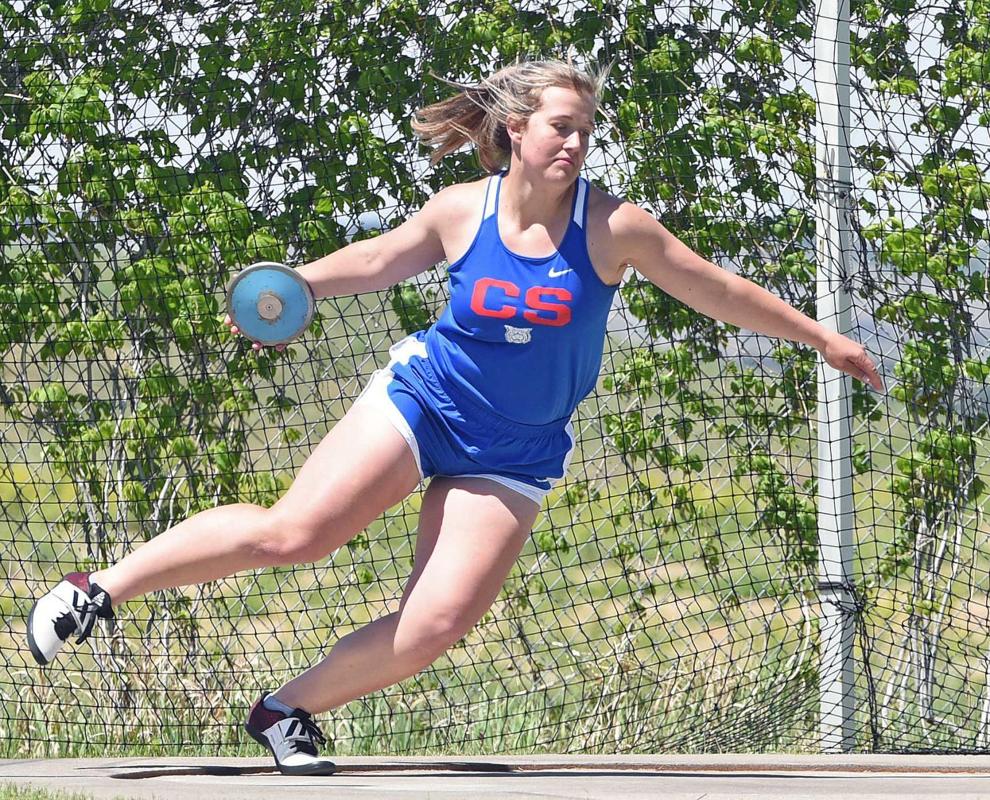 State track meet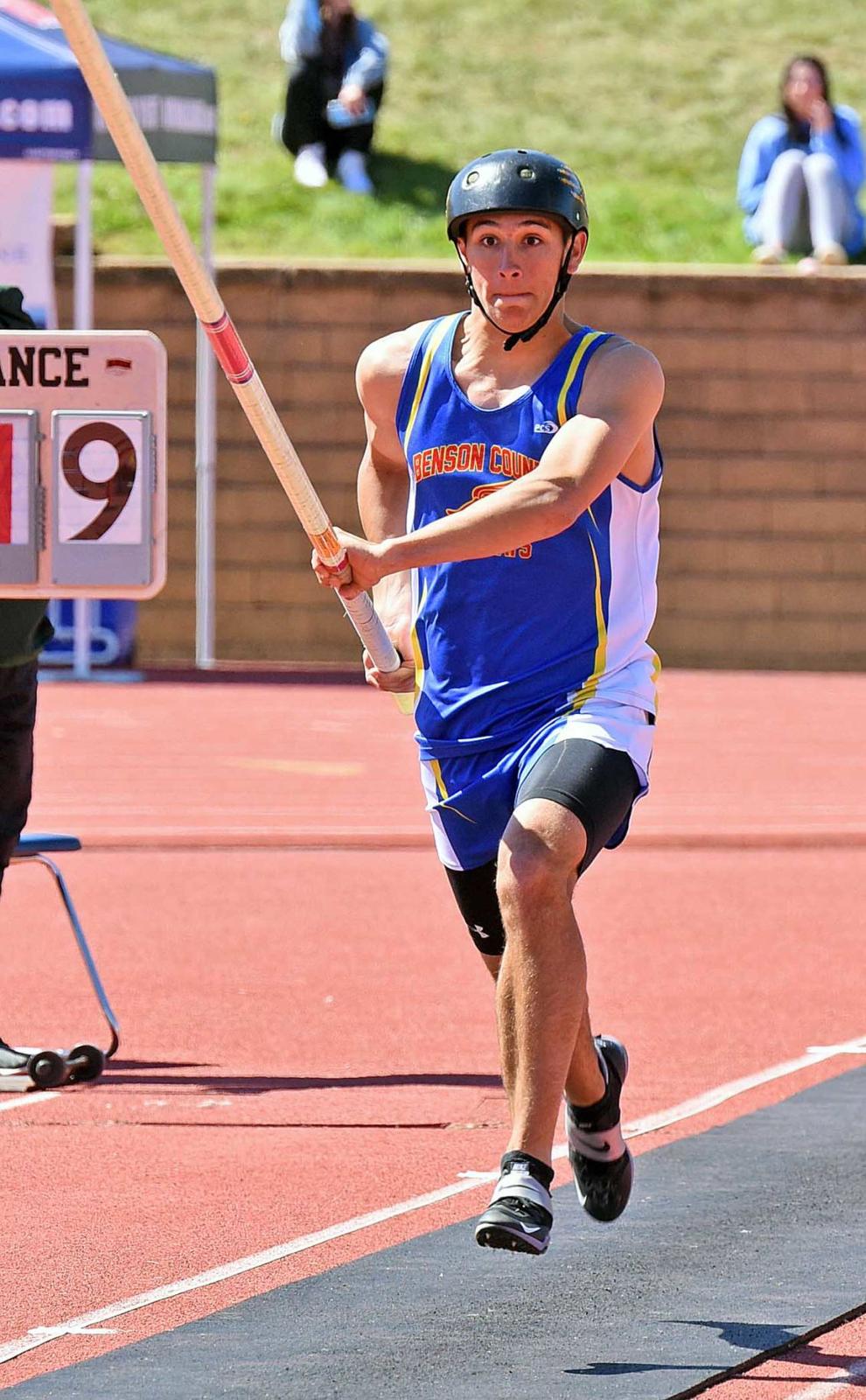 State track meet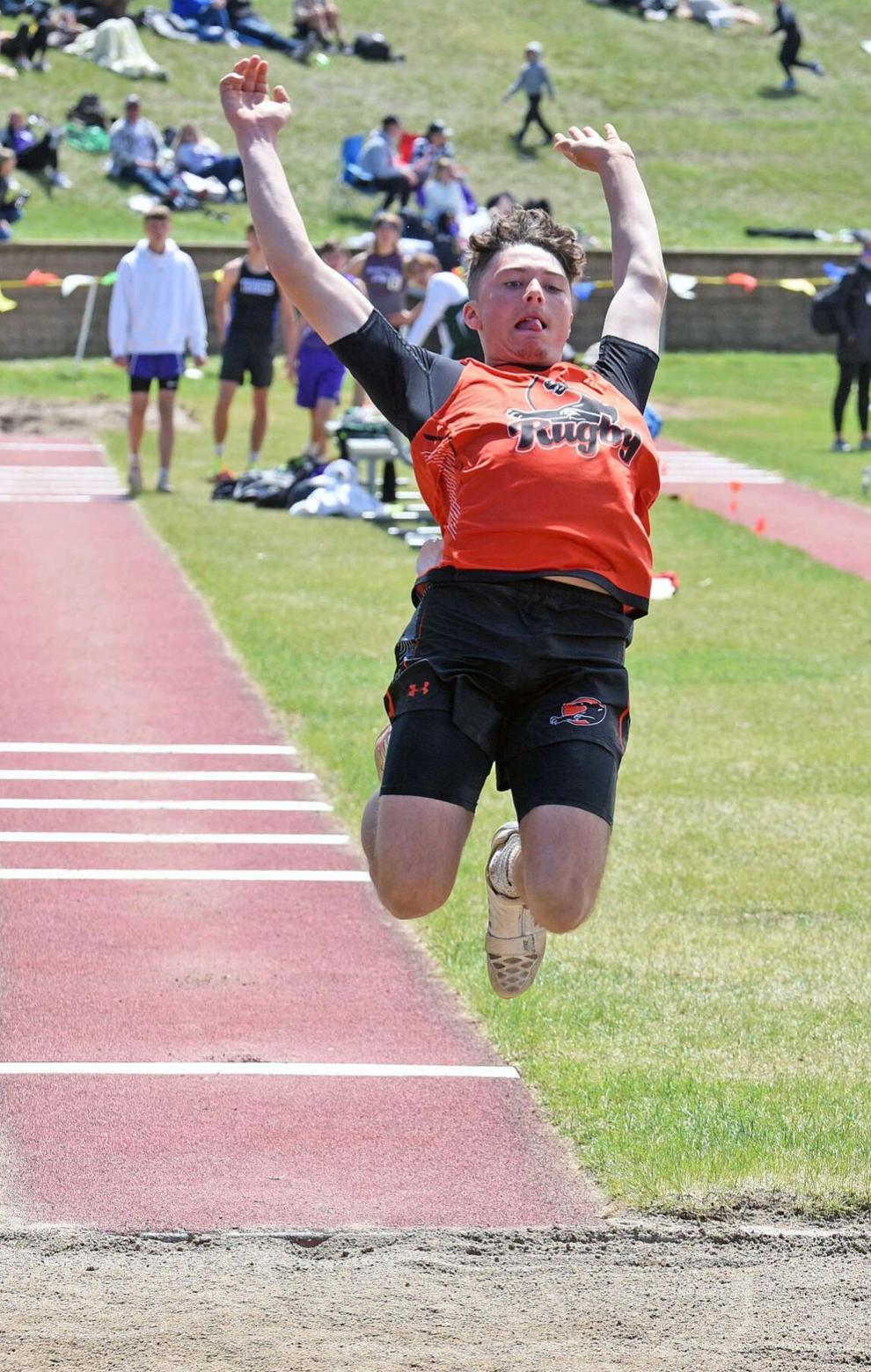 State track meet
State track meet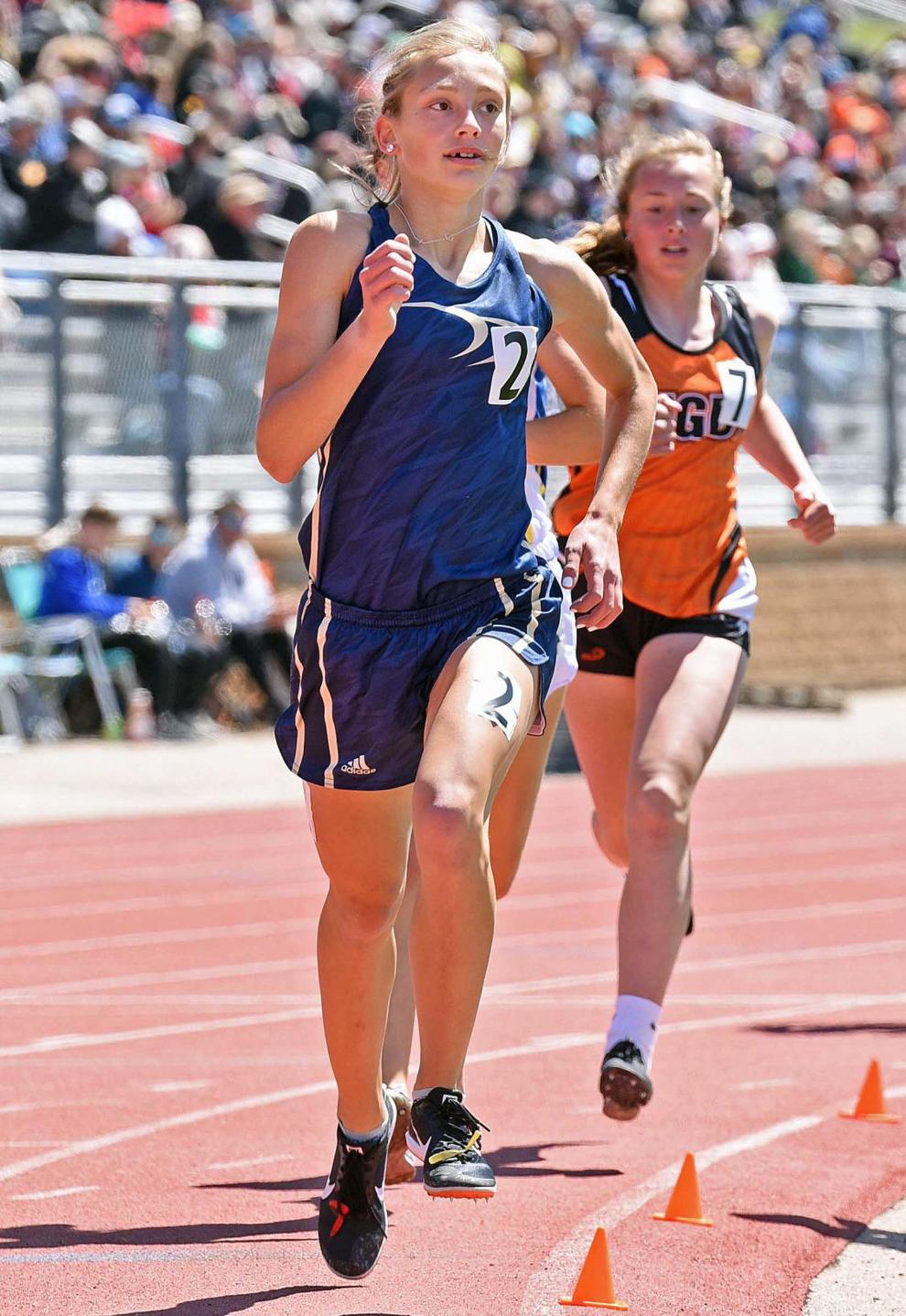 State track meet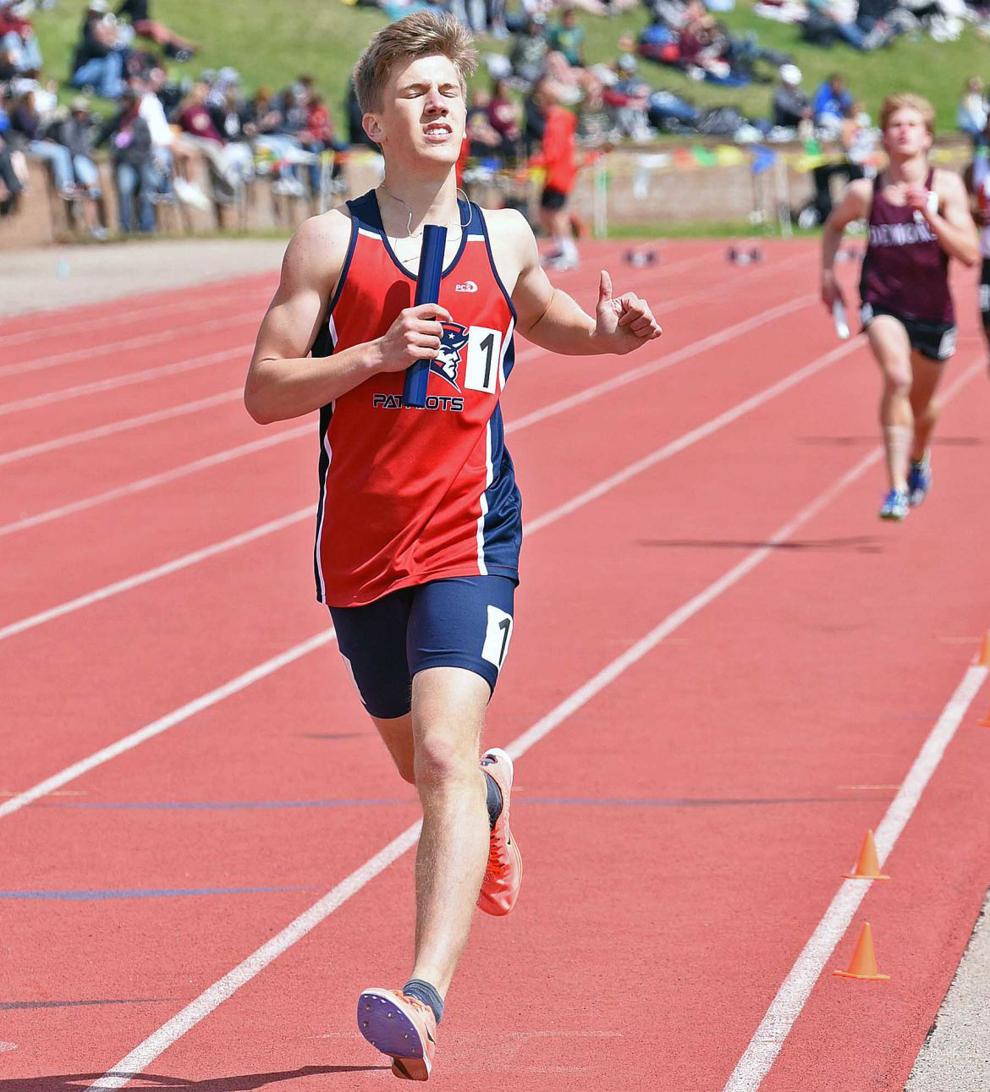 State track meet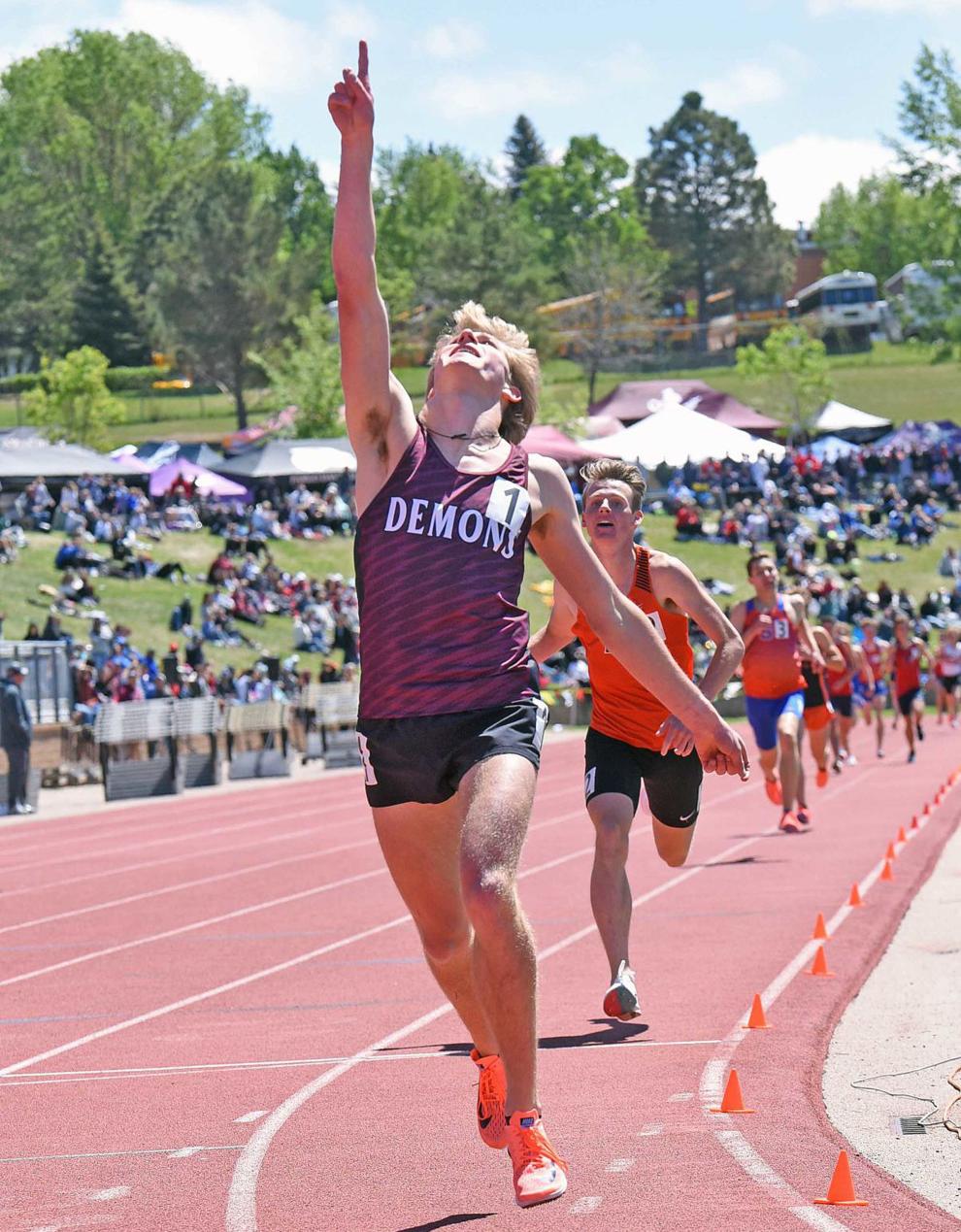 State track 200-meter dash
State track Class B girls hurdles
State track Class B boys 200-meter dash
State track 3,200-meter run