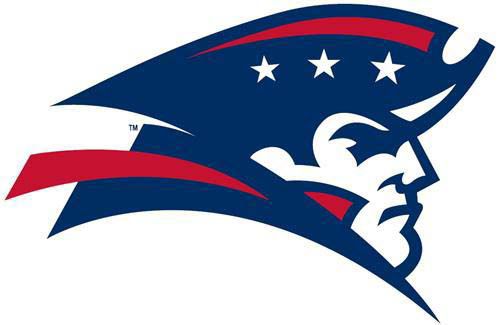 Century made history on its way to winning the state Class A boys cross country title on Saturday in Minot.
The Patriots' top five finishes all earned all-state honors as part of a dominant performance at Souris Valley Golf Course. Century's 51-point total was 40 points better than runner-up Williston. In the chute, the Patriots posted a 7-9-10-12-13 finish.
"It's one of the best experiences as a coach just in how the kids put their toes on the line and went out and got the job done," said Century coach Brad Lies. "We've never had five kids earn all-state in school history. To have all five of them between 7-13 is pretty remarkable."
Even more impressive, with Mason Kindel leading the way in seventh place in a time of 16 minutes, 9 seconds, the five Patriots were separated by just 13 seconds.
"One of the parents said to me, 'It was like they were holding hands out there,'" Lies said. "We're fortunate to have as many talented kids as we do. You even look down to our 10th runner, from our first to our 10th, the total gap was a 1:21. It was a total team effort. Phenomenal, really."
Griffin House (16:13) and Ethan Bender (16:14) crossed ninth and 10th, respectively. Austin Wald, the only senior among the five, checked in 12th (16:17) on the 5K course. Wald finished his stellar career as a four-time all-stater.
"Austin's been so steady for us. All he cared about was winning the state championship. That's the type of kid he is," Lies said. "He's had a great career."
Rounding out the train for Century in 13th place was Jacob Ersland in a time of 16:22.
Century, which won its third state title in the last four years, topped a strong field, heavily tilted toward the western half of the state. Williston (51), Dickinson (104), Jamestown (162), Bismarck High (165) and Legacy (178) rounded out the top six.
Individually, Bismarck High's Sean Korsmo capped a strong junior campaign, taking second in a time of 15:33. Dickinson junior Brady Yoder (15:21) won the state championship. Last year, it was Korsmo-Yoder 1-2 at the state meet.
"Yoder is a dude. Sean (Korsmo) is terrific. There is an awful lot of talent this year," Lies said. "When you have six teams from West finish 1-6, it shows how deep our conference is. It was a very deep field."
TWO BHS RUNNERS ALL-STATE
Bismarck High's girls team ran to a fifth-place finish led by Jilee Golus and Morgan Wald.
Golus, a junior, finished 13th in a time of 19:19 as the Demons totaled 184 points. Senior Morgan Wald capped her career with an all-state performance, coming in 17th (19:23).
Legacy's Jadyn Guidinger came in 10th. The Sabers' junior posted a time of 19:10.
Century, which came in seventh with 224 points, was paced by junior Emily Goldade in 12th place (19:13). Aislin Anderson missed all-state by once place -- 21st (19:36).
Acey Elkins, a freshman from Mandan, placed 15th to earn all-state honors in a time of 19:22.
You have free articles remaining.
Also, Kelby Rinas was named the senior athlete of the year. Rinas did not run in the state meet due to injury.
Fargo Davies run of three state titles came to an end as West Fargo's 95 points was 15 better than the Eagles.
Meghan Ford of Jamestown repeated as state champion in a time of 17:41.
Hayley and Jaelyn Ogle of Watford City placed second and fourth, respectively.
NEW TOWN WINS AGAIN
New Town's dynasty rolled to its eighth consecutive state B boys title.
Led by meet champion Robert White (15:53), the Eagles' 66 points were 17 better than runner-up Bowman County.
Addison Red Fox (16:52) and Cody Spotted Bear (17:26) placed eighth and 14th, respectively, for New Town.
Brian Miller's seventh-place run of 16:49 led Bowman County. Caleb Sarsland (17:23) came in 13th. Austin Wanner (17:29) was 16th.
Ian Busche of Beulah-Hazen crossed fifth in a time of 16:35. Right behind him was Shiloh's Patrick Wrigley (16:45).
Tristan Dobson of Garrison-Max-South Prairie (17:08) was 10th.
WESTIN SHINES FOR SKYHAWKS
Shiloh freshman Hannah Westin placed fifth in the Class B girls race.
Westin ran to a 5K time of 19:30.
For the fourth straight year, everybody was chasing Hillsboro-Central Valley's Reagan Baesler, who won her fourth state title in a time of 18:27.
Bowman County finished second behind Rugby, 78-161.
The Bulldogs were led by Alexius Miller's 11th-place time of 19:50.
Rosie Ramsey of Solen crossed 13th (19:54).
Full results of the state meet can be found on page D3.