Shiloh Christian sophomore Hannah Westin finally got to take her place on the award stand Friday at the state track meet at the wind-swept MDU Resources Community Bowl in Bismarck.
 Westin pulled away down the stretch to win the Class B girls 1,600-meter run in a time of 5:18.72. It was her second title in two years and … wait … what?
 After finishing ninth in 2019, Westin was anxious to get back on the track. COVID-19 put an end to her hopes in 2020, but not her training, which included her own personal state meet.
 "I trained during that time and ran six days a week," Westin said. "I did track workouts and I actually had my own state track meet and ran the mile and two mile."
 Did she win? "Yes," she noted. "And I also got last."
 Winning one of the two track events held on Friday, Westin was able to wipe away the feeling of finishing ninth in 2019 and missing out on the award stand.
 Mayville-Portland-Clifford-Galesburg won the 3,200 relay in 10:01.52, the final event of the first day, to move into the team lead with 21 points, two ahead of Rugby. Westin was one of three winners that left their teams (Shiloh, Richardton-Taylor and Center-Stanton) tied for fifth with 10 points.
 Westin used opponents to cut through winds up to 35 miles per hour, then made her move down the front stretch with the wind at her back.
"I tried to tuck under some people and on the straightaway make my move, she said. "On the third lap at the 200 mark, I just tried to build my lead."
 Westin crossed the finish line nearly three seconds faster than her top qualifying mark and almost four seconds ahead of runner-up Brooklyn Bartsch of Rugby.
 "It was great conditions for the mile," Westin said. "Just being at the state meet with this great competition … I'm blessed to run here."
 Like Westin, Richardton-Taylor senior long jumper Skylar Crow brought the best qualifying mark into the meet. She didn't hit that 18-foot, 4-inch mark on Friday, but the 17-9 she posted in the prelims was good for the title. She had finished third in 2019.
 "It was a good day, it was a really good day," Crow said. "I scratched a few times, but I scooted back and used the board well."
 Crow was already leading when she hit the meet-winning 17-9. She had waited two years for that one last chance.
 "It was stressful, but I came in confident this year and knowing I could do it," Crow said.
 Unlike Westin and Crow, Center-Stanton senior Kori Nagel came into the meet second by four feet to Killdeer's Jess Goetz with a throw of 136-2 in the discus. She had taken second in 2019.
 Nagel took care of business on her first throw of the day in the prelims.
"I wanted to come out and make my first throw one of my best ones. I wanted to win, but I wanted to PR as well," Nagel said. "I did by a little bit, but not by the mark I wanted."
 Nagel's 137-11 bested her PR of 136-2. Glenburn's McKenna Rolland was second with a 128-2.
 "Gusty winds played a role," Nagel said. "It all depends on how the disc comes out," she explained. "It helps if your disc comes out nice but it can really hurt you if it comes out the wrong way. I had a couple of bad ones."
  May-Port-Clifford-Galesburg's Nora Peterson added the Patriots' second title by winning the pole vault by clearing 10 feet.
 Defending state boys' discus champion Caden Pastian closed out the field events on Friday with a state-record throw of 192 feet in the discus. That broke the record of 184-0 set by Glenburn's Seth Wisthoff in 2008. Pastian came in with a qualifying mark of 193-4.
 Pastian's win helped stake Hillsboro-Central Valley to the lead in the team race with 22 points. Parker Gallagher was third in the pole vault and the 3,200 relay team took third.
  Bowman County ended the day with 21 points, thanks to a second-place effort by Brian Miller in the mile (4:26.73) and the anchor leg on the second-place 3,200 relay (8:27.57). Also, Clay Heimer placed fifth in the long jump (20-7).
 Benson County's John Fischer won the pole vault (14-0); Rugby's Trey Welstad claimed the long jump (21-7.5) and Stanley's Noah Rolfe crossed  first in the 1,600 meters (4:24.39).
 Lisbon's 3,200 relay team closed out the first day with a winning 8:24.66.
PHOTOS: Highlights from the state track meet
State track meet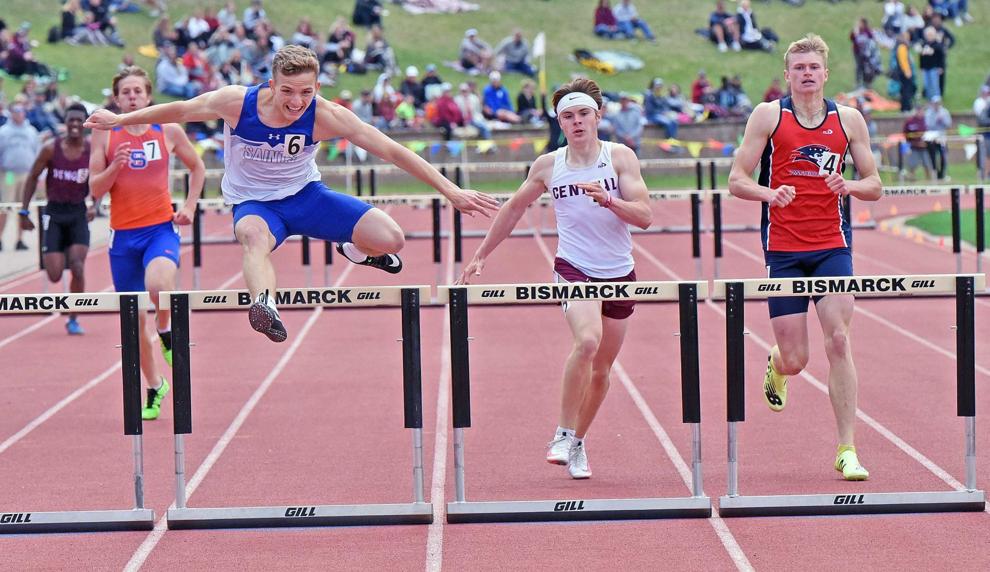 Watch now: State track tournament
State track meet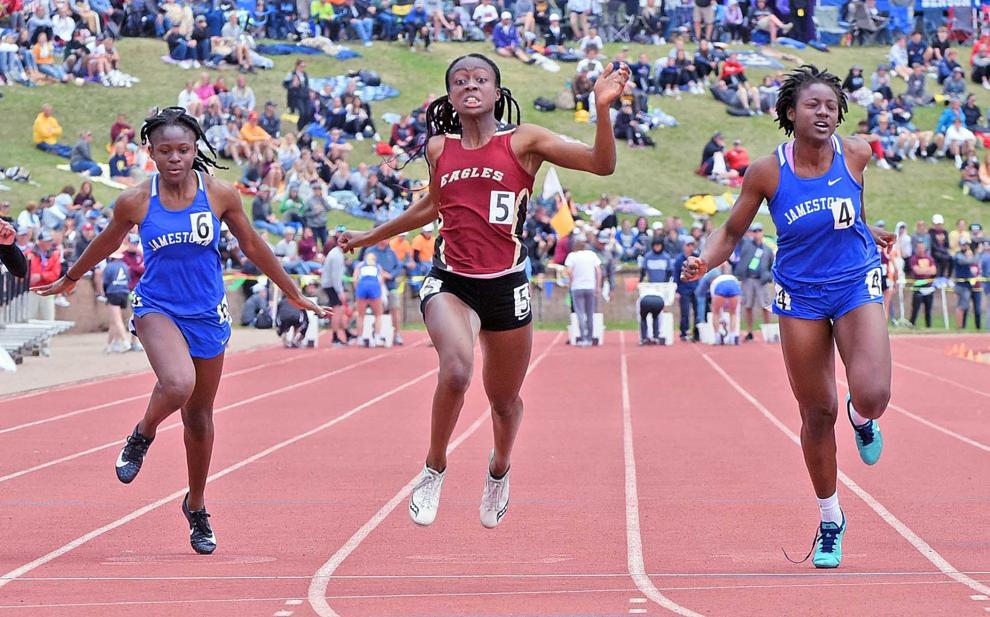 State track meet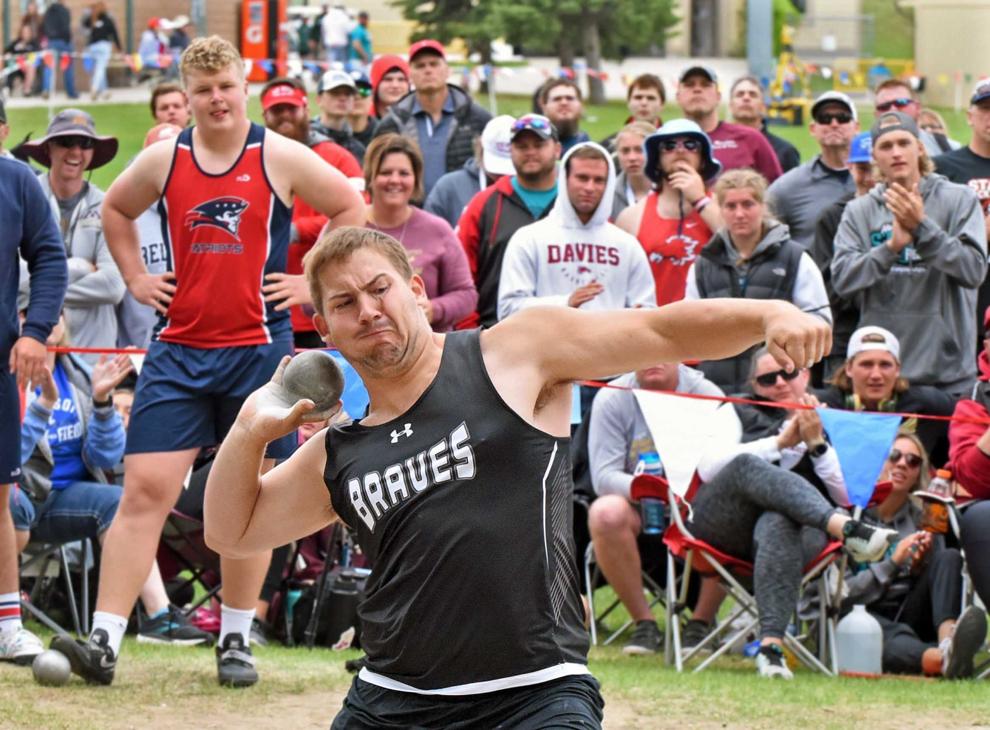 State track meet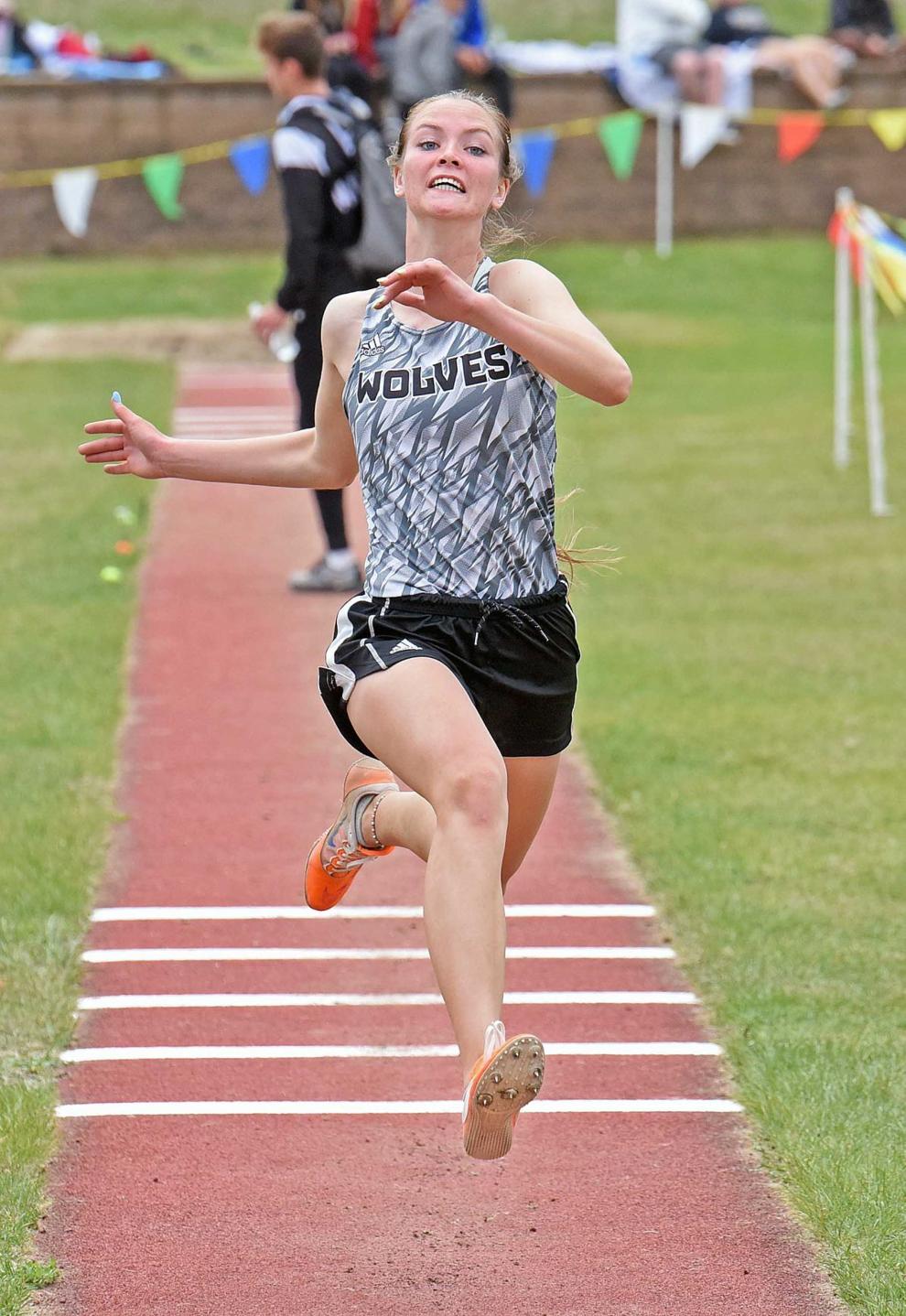 State track meet
State track meet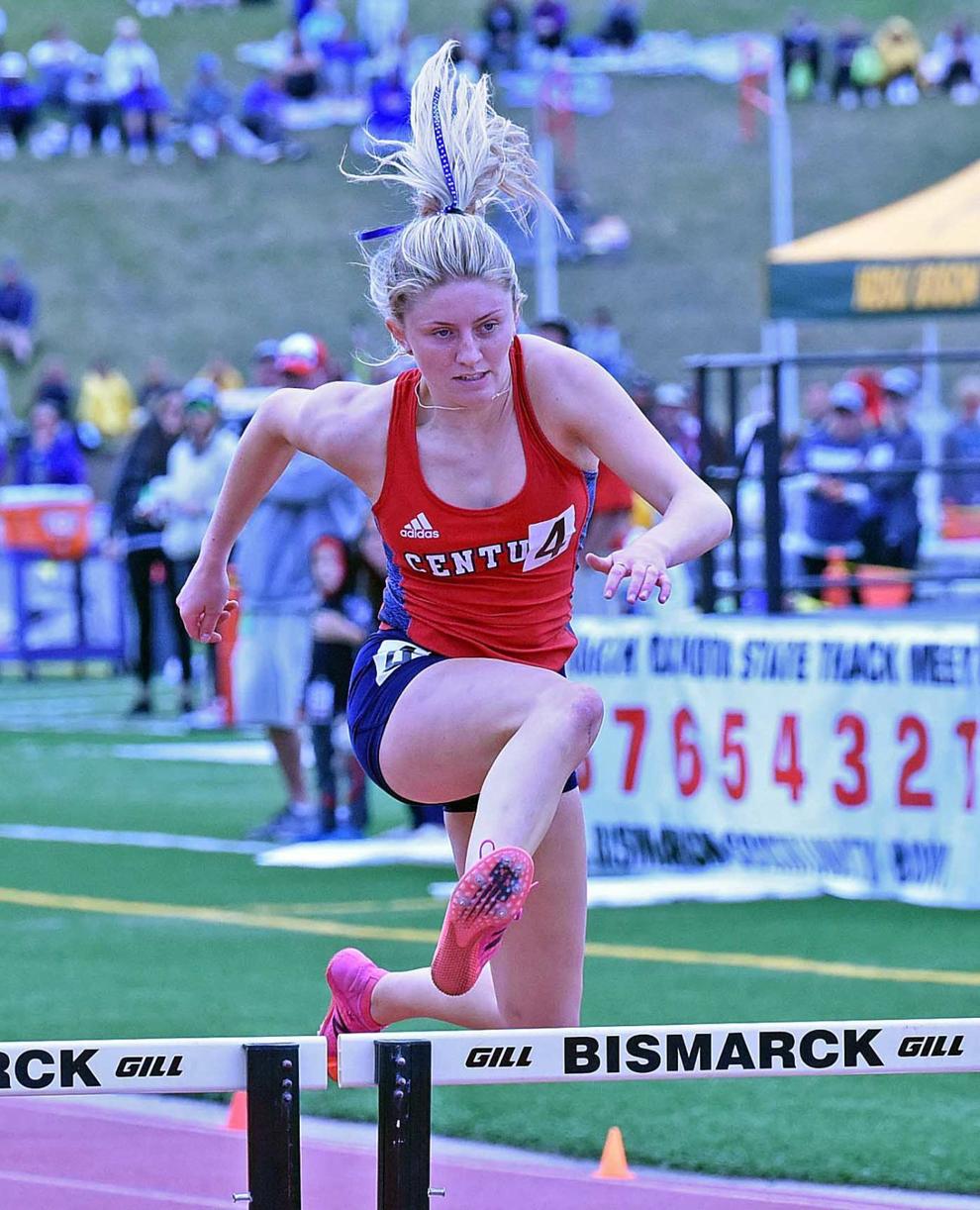 State track meet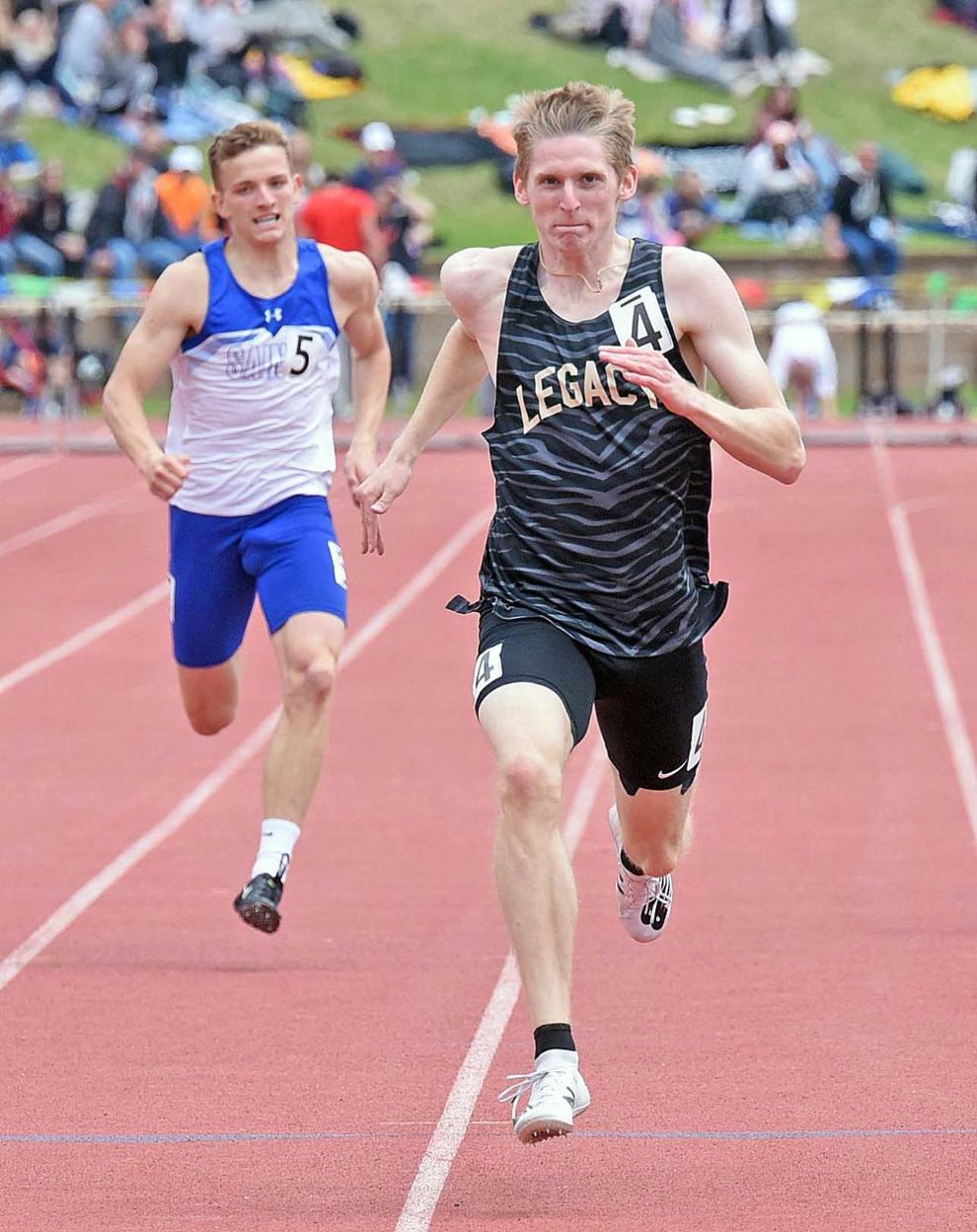 State track meet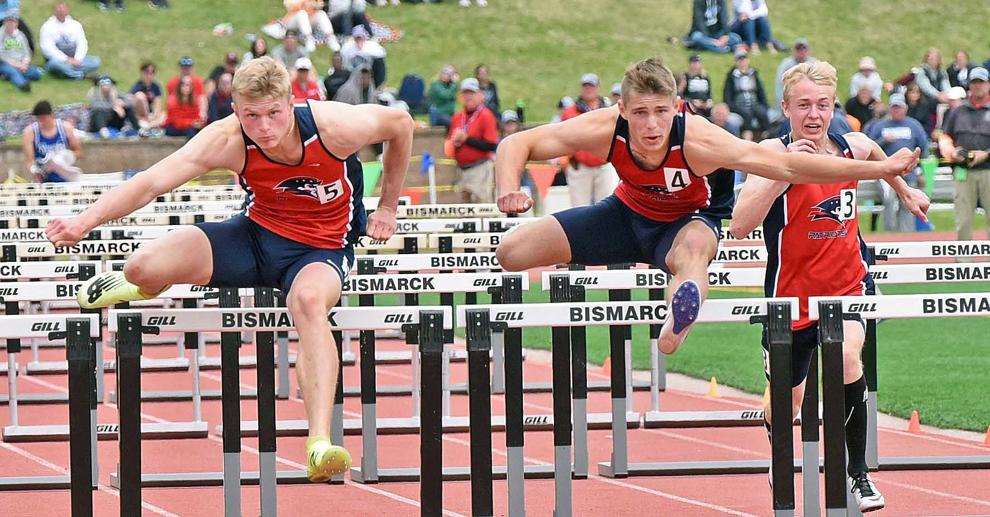 State track meet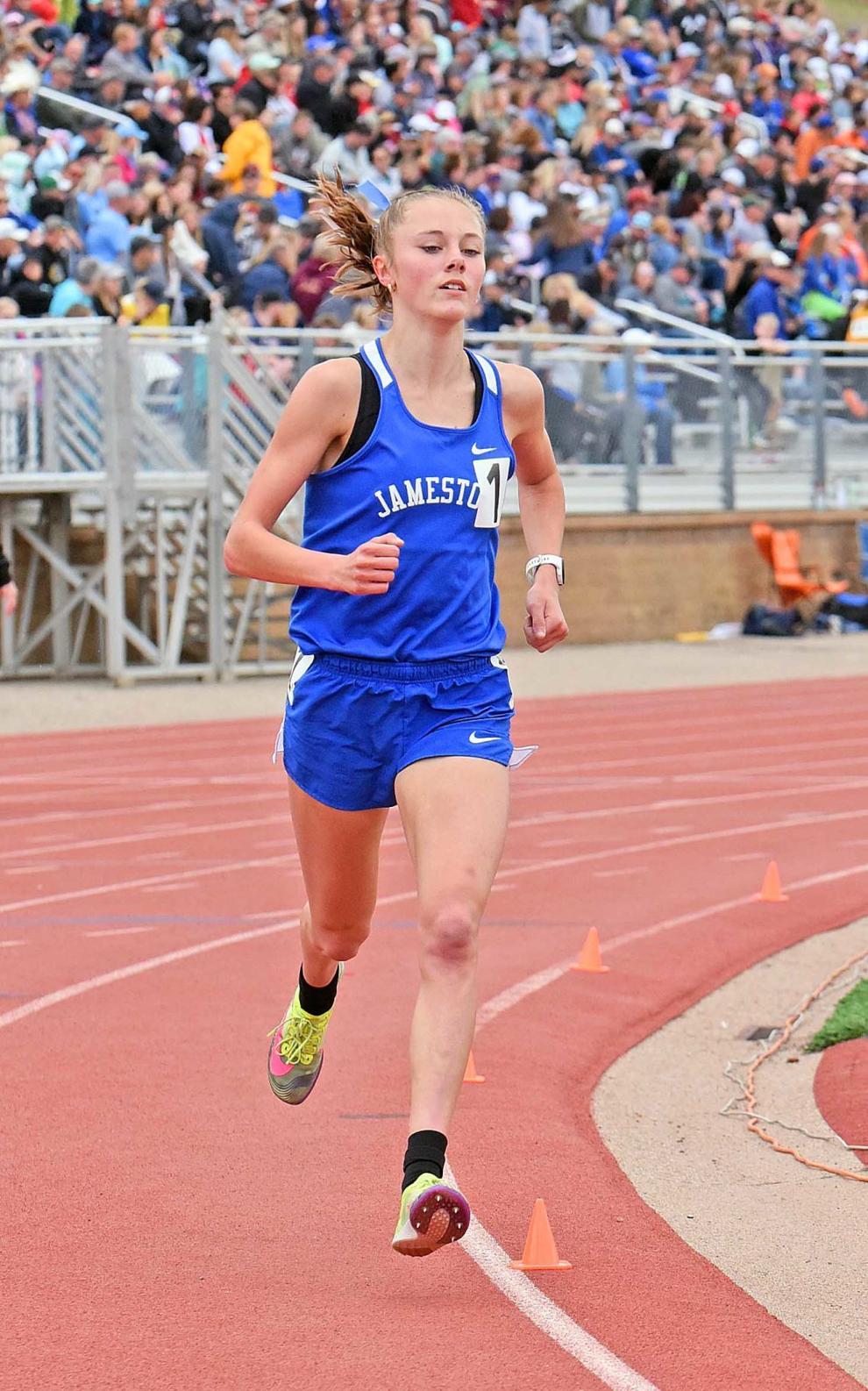 State track meet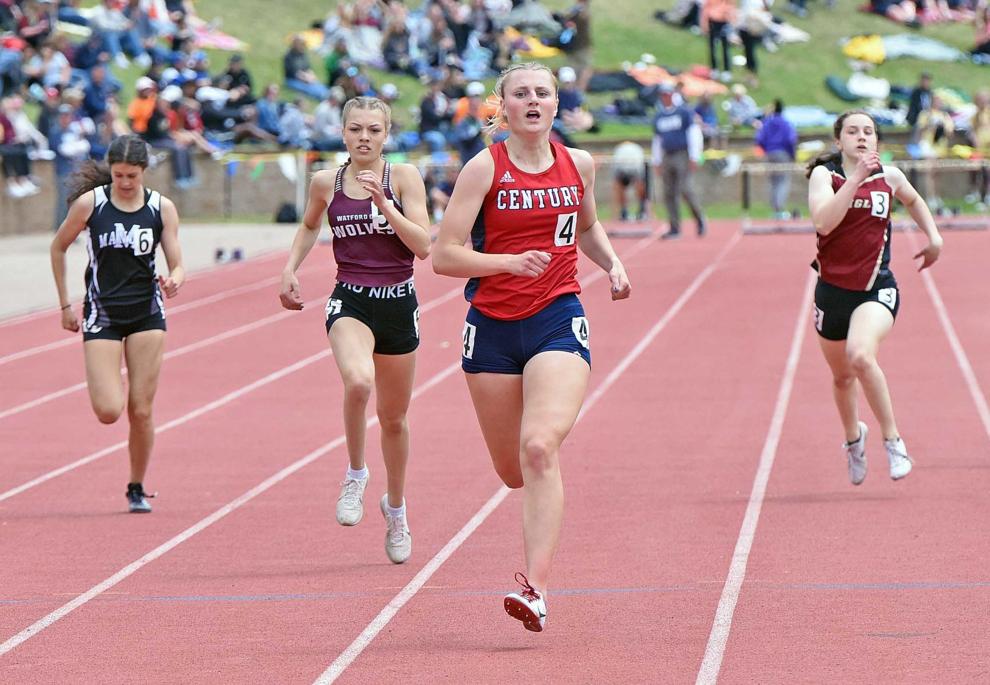 State track meet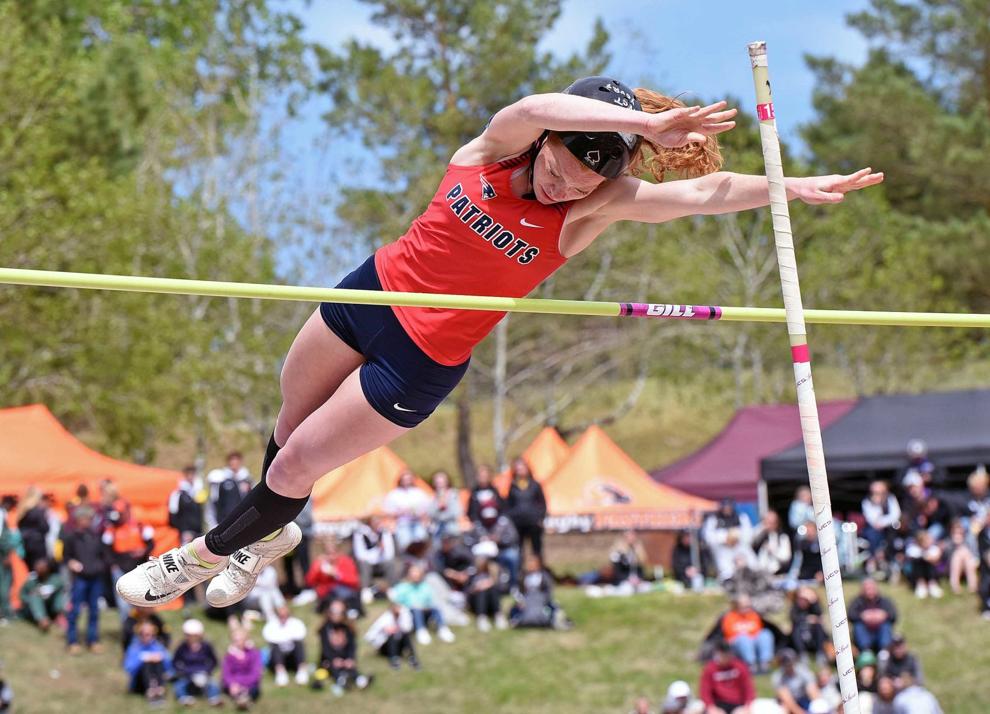 State track meet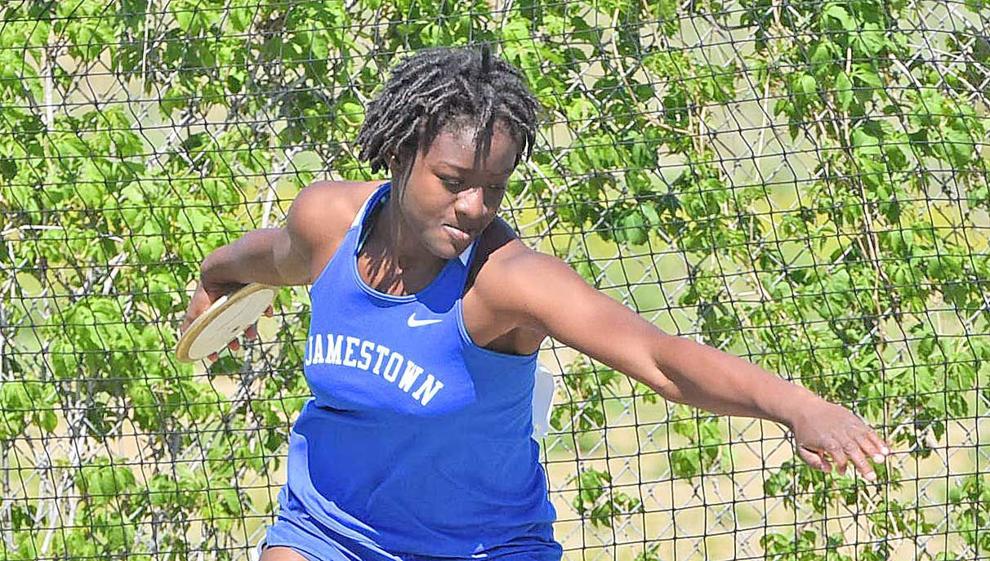 State track meet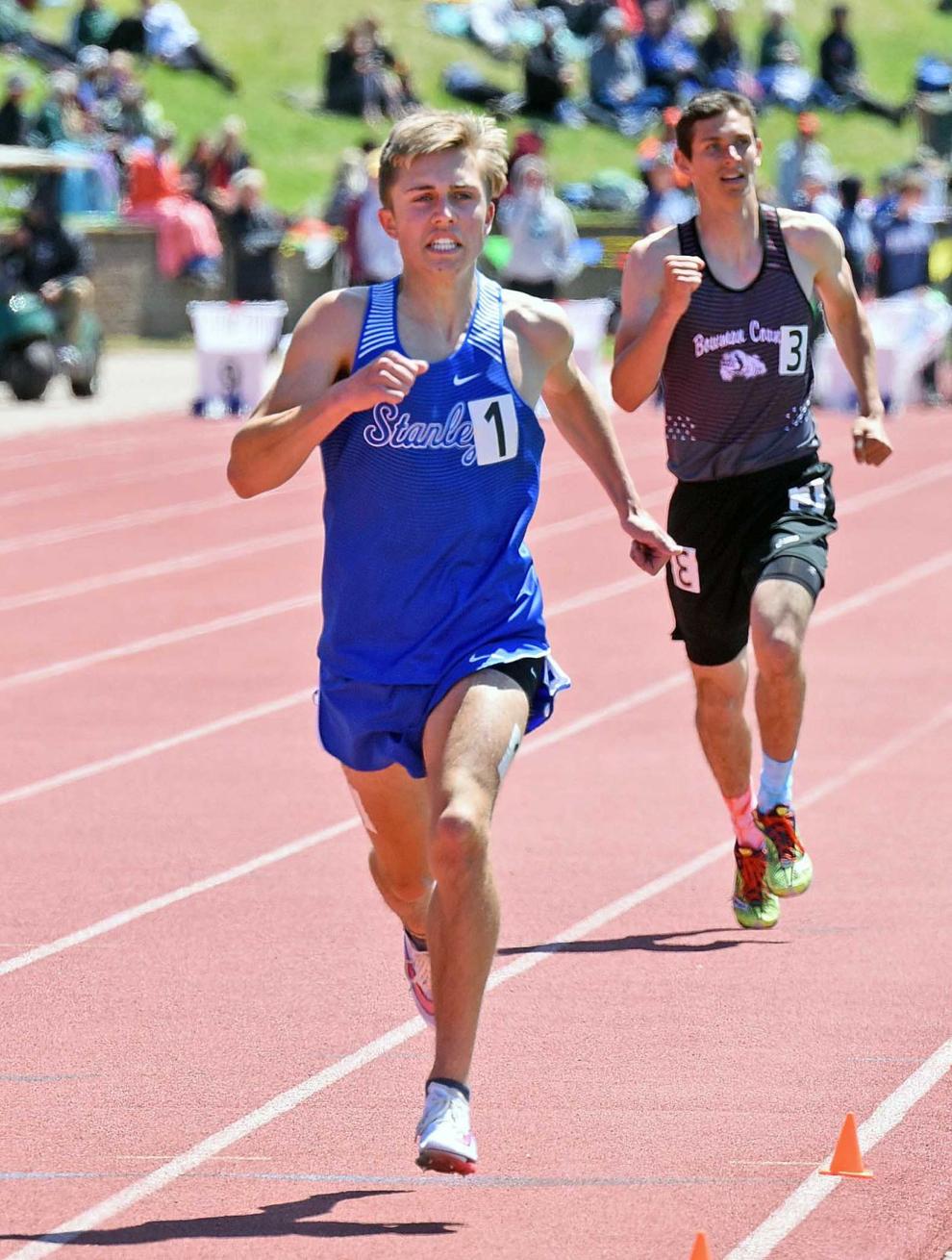 State track meet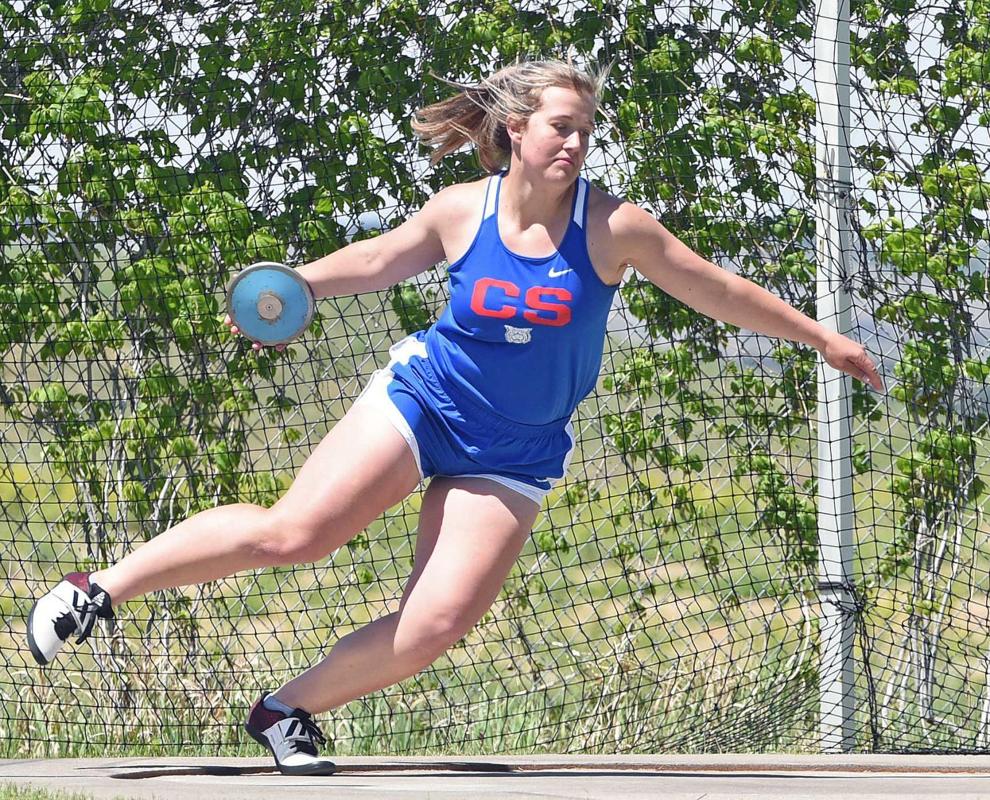 State track meet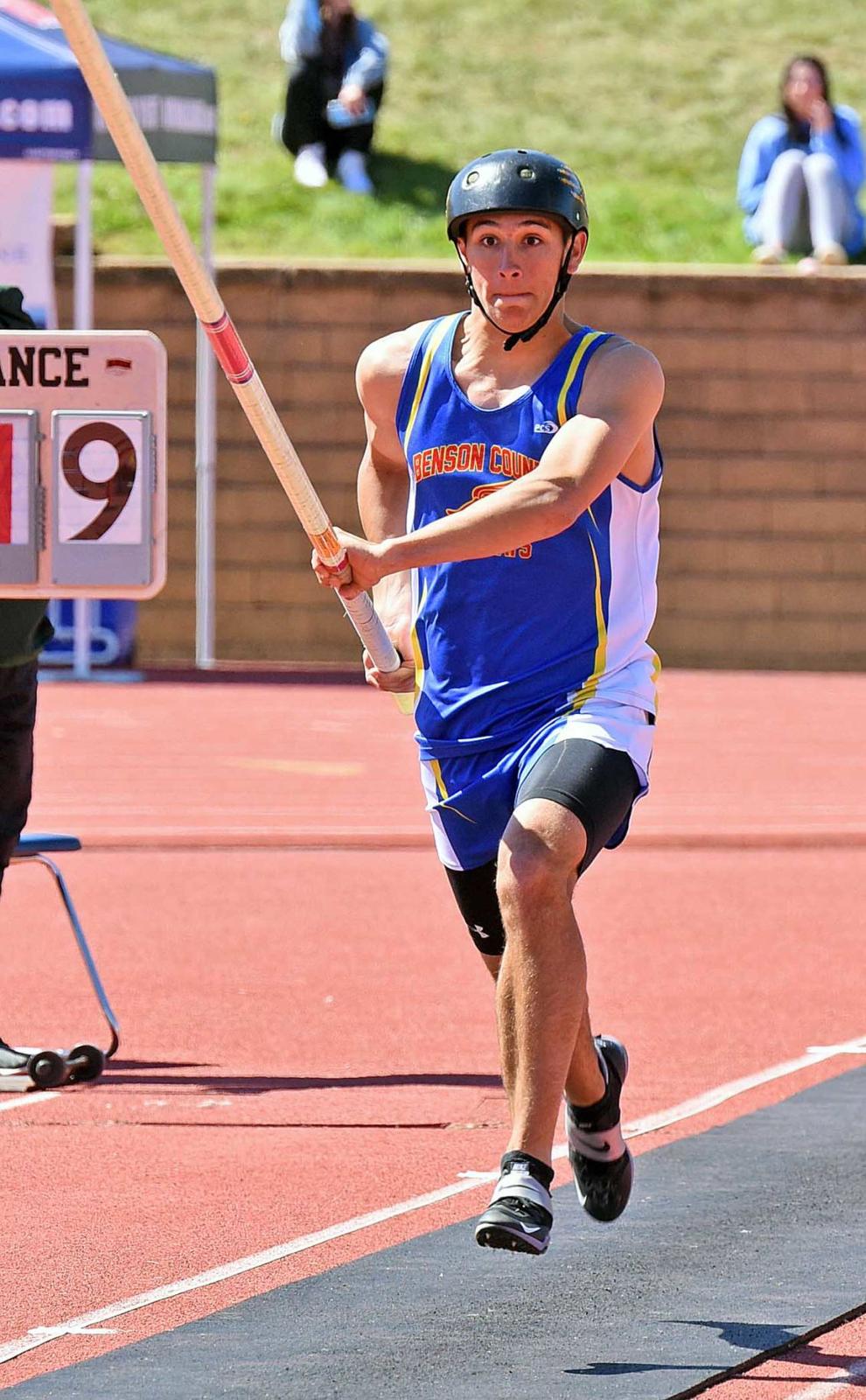 State track meet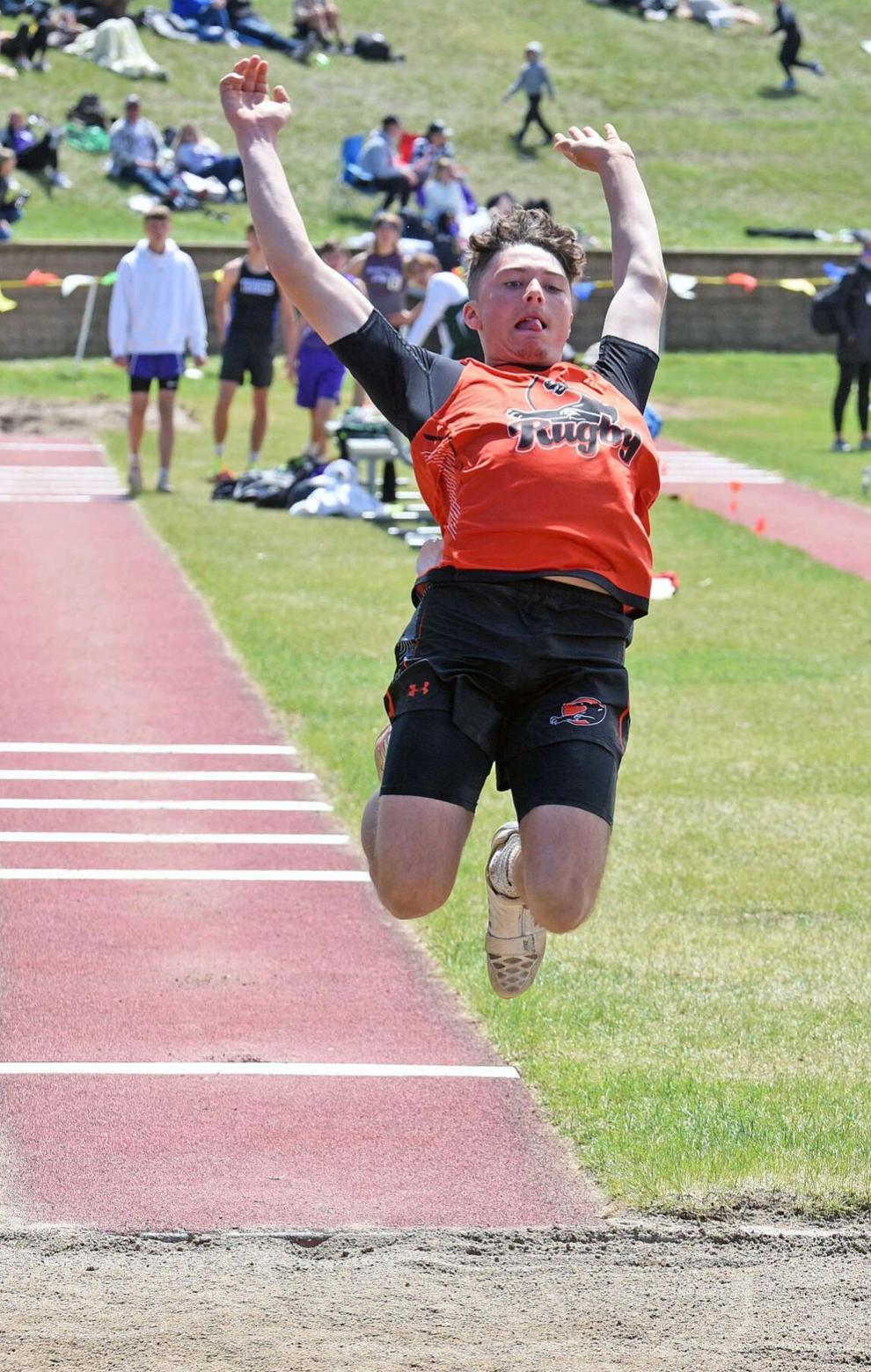 State track meet
State track meet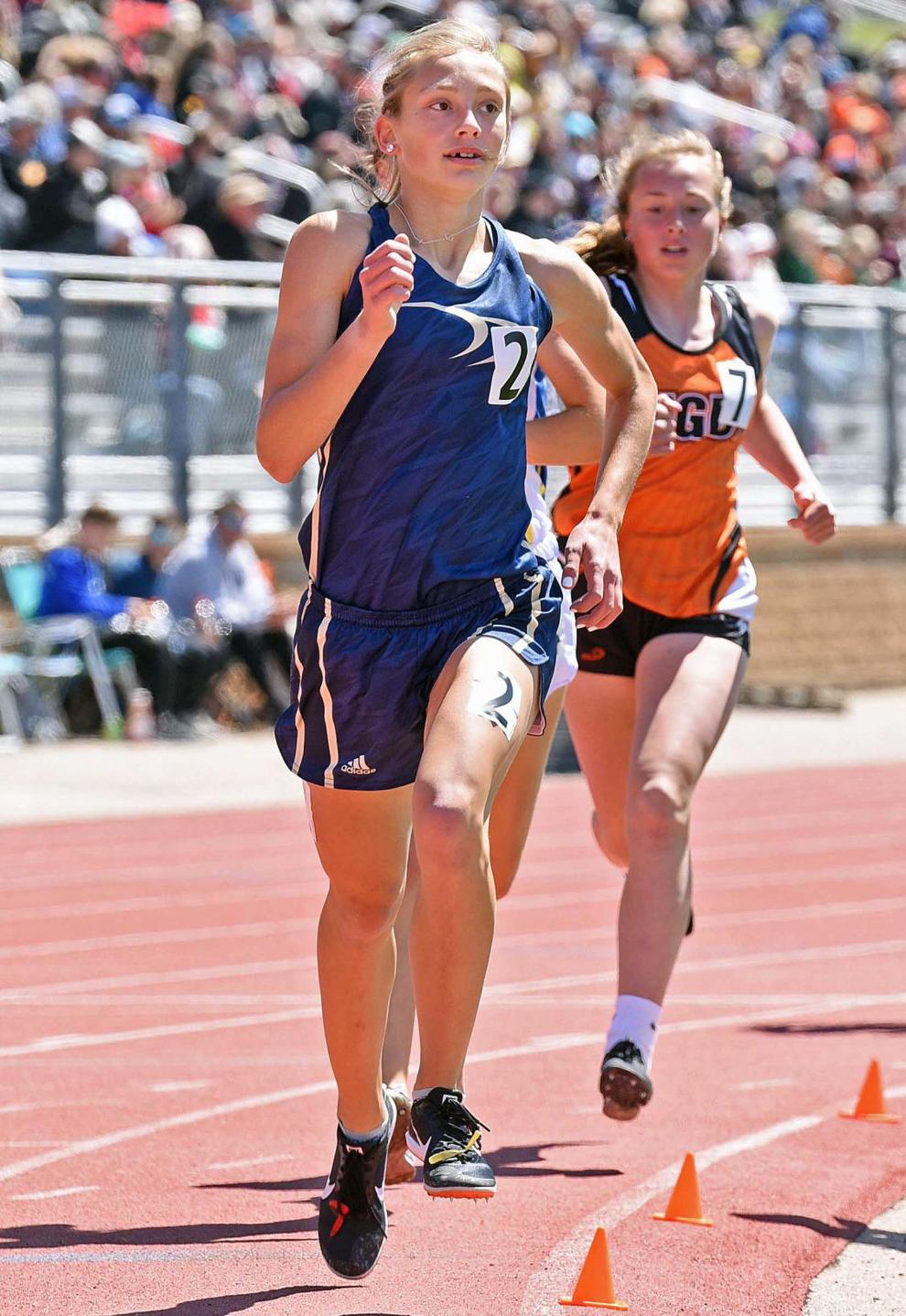 State track meet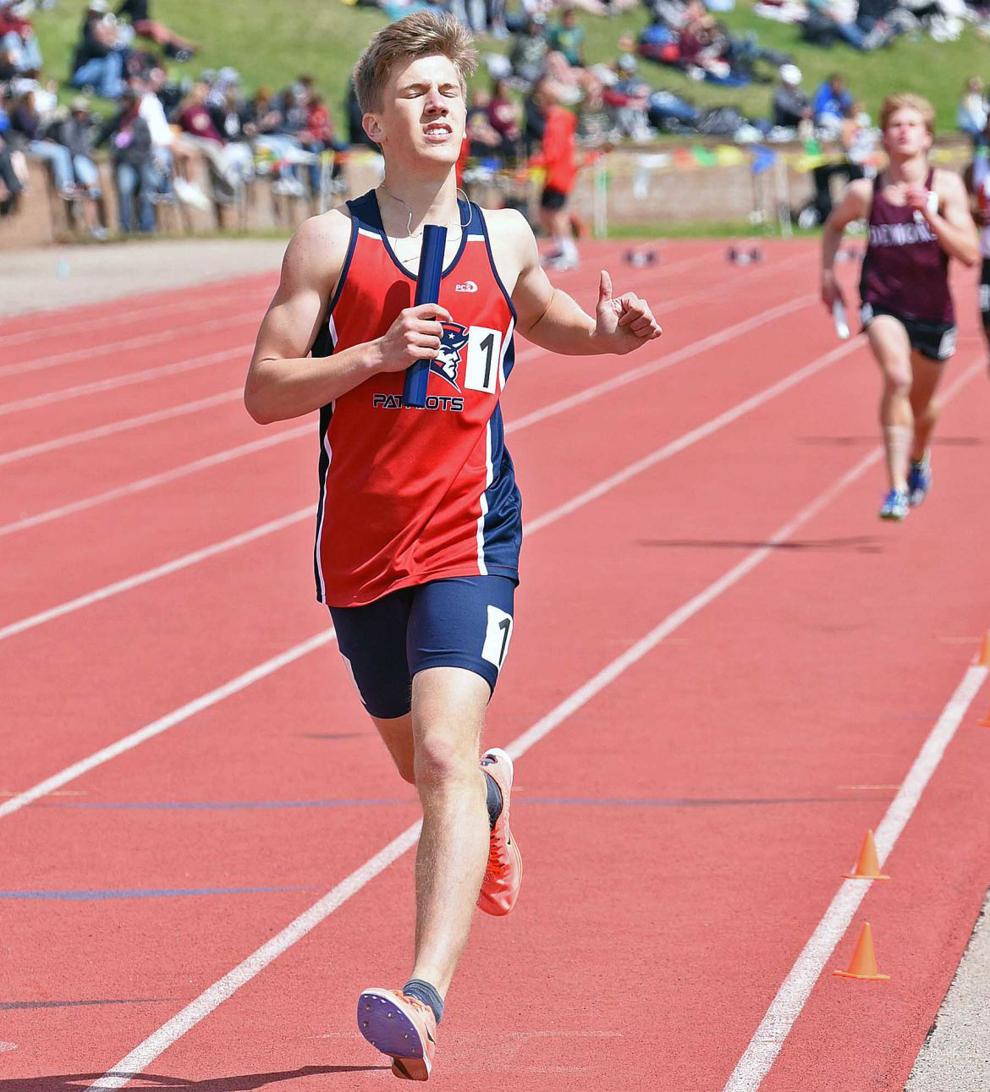 State track meet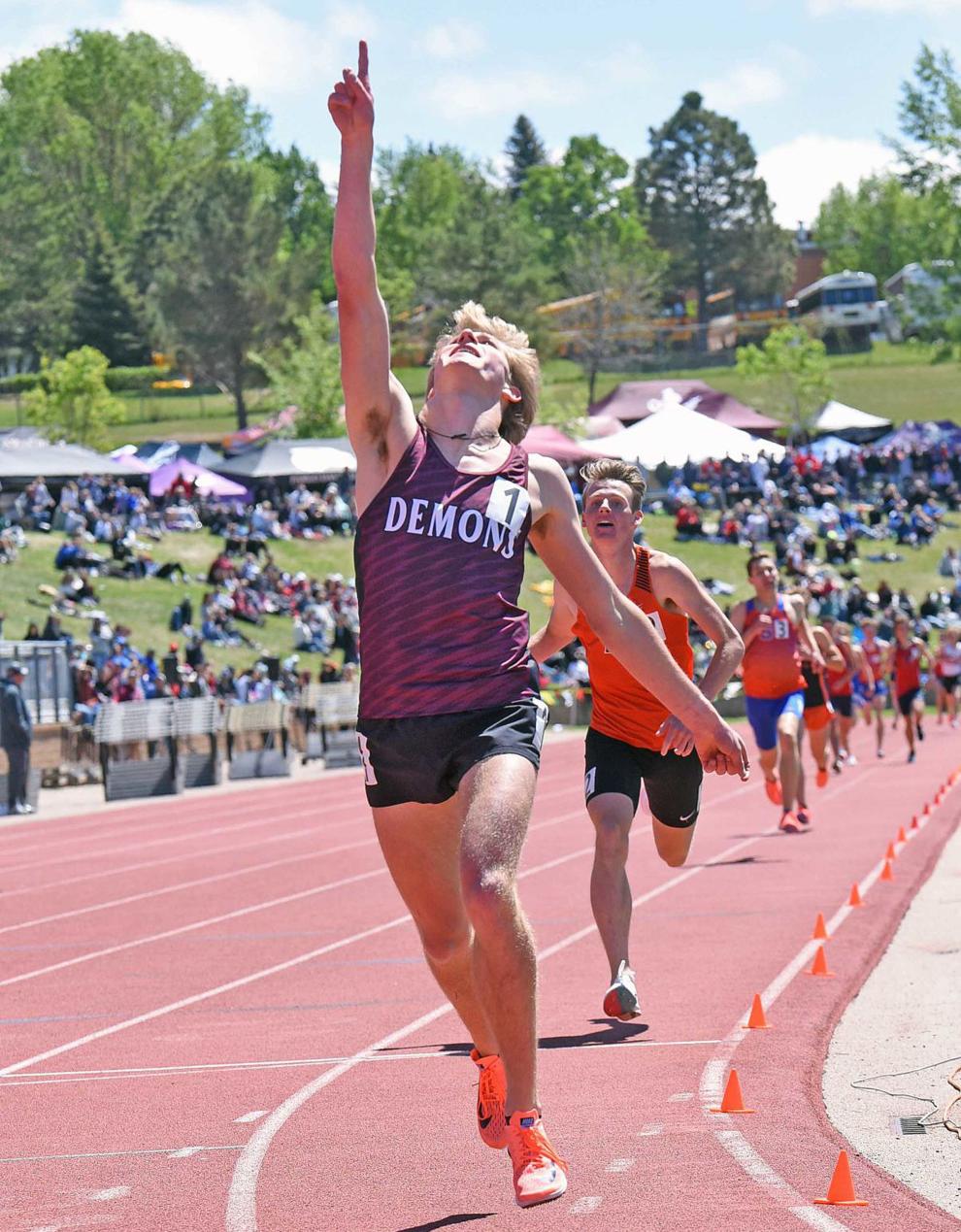 State track 200-meter dash
State track Class B girls hurdles
State track Class B boys 200-meter dash
State track 3,200-meter run