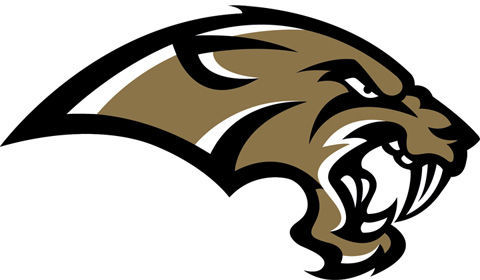 Jason Horner has been here before.
The Legacy boys' basketball coach doesn't particularly like starting from scratch, but he knows how to do it, having gone through it when the Sabers program got its start.
 "We tell these kids, I've been there," Horner said on the night his injury-depleted team gutted out a 63-59 overtime win against St. Mary's. "When we first started this program, the excuses of "you're young" became a mindset that it's OK not to do things the right way. We had to fight that before and now we're back there again, and we tell these kids that however you got on that varsity floor, you have expectations."
 The expectations for most of the Sabers have increased substantially since the season began due to a series of injuries. They hit an off-the-charts level when senior forward Rhett Clements hurt an elbow, taking 27 points and 11 rebounds a night out of the lineup.
 Clements joined starters Nick Kupfer, Lyric Hoffman and Cooper Glenn on the sidelines four games ago. The Sabers are 2-2 since then with a starting lineup made up of players who played sparing or did not dress varsity last season.
 Kupfer, a junior forward, led the West Region tournament in scoring last year. Hoffman, a junior guard, was the Sabers' point guard and probably one of the best defenders in the state. Glenn, senior forward, was a sixth man last year. 
 Horner said Hoffman (knee) is out for year, Kupfer (wrist) is still in a cast and Glenn (ankle) just started walking again. Clements' prognosis is still unknown.
You have free articles remaining.
 In their places are players like junior forward Lucas Weigel (3.8 points), junior forward Sam Link (2.7 points), sophomore forward Zander Albers (8.4 points) and sophomore forward Logan Wetzel (9.3 points).
"Lucas Weigel and Sam Link are coming off bench and didn't even dress last year," Horner said. "Zander Albers and Logan Wetzel didn't even suit up for us. Those guys are getting major minutes."
  The biggest contributor has been junior guard Keagen Woodbury, whose big second half did in the Saints. Woodbury is averaging 11 points, five assists and two steals.
 "He's got quite a weight on his shoulders right now," Horner said.
 Clements was the team's leading scorer in every game he played. But since his injury, three different players have led the Sabers in scoring: Woodbury and Wetzel once each, and Albers twice, including 23 in a loss to Minot.
 Horner said the Sabers are in a position to develop and finish strong like last year, after losing a player to injury.
 "It really stinks going through this right now, but we went through it last year when Troy Hilz got hurt," Horner said. "I felt like when we got Troy back we had developed enough of the other guys that we made a run. That's kind of our mindset. We have to focus on the journey."
Despite the flurry of injuries, the Sabers aren't searching for excuses.
"We tell them 'you are a varsity player with varsity expectations,'" Horner said. "Saying it's your first year is no excuse. You're on the floor for a reason. You have to do what we need you to do to win games. Every game is important."