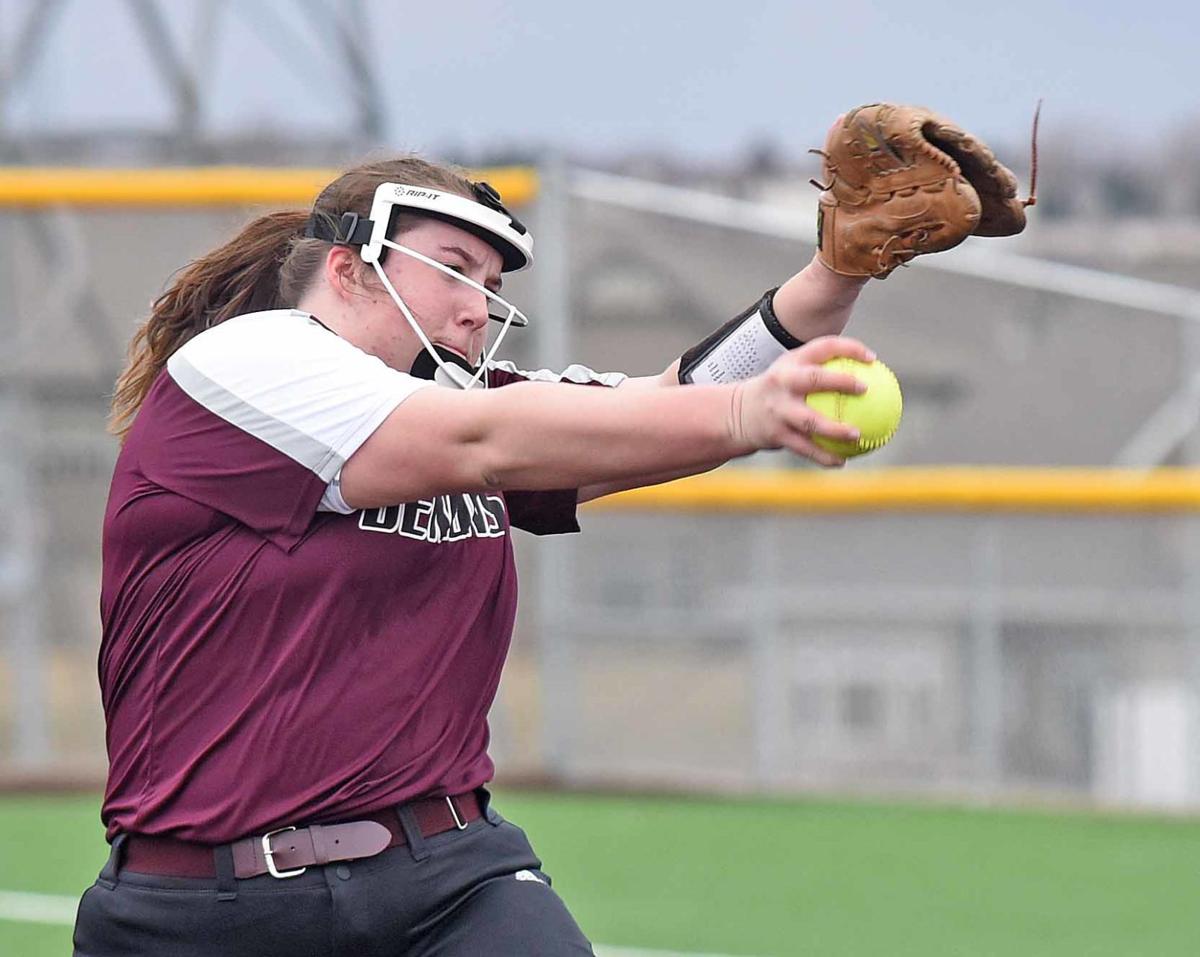 High school coaches are well aware that graduation is part of the equation. Players come. Players go. Cycling in new talent goes with the territory.
 However, inserting two graduating classes between seasons puts teams in uncharted territory. Those are the seas which Kurt Grensteiner of Bismarck and his fellow softball coaches will be navigating when their season kicks off on Tuesday.
 The West Region schedule calls for four non-regional dates -- Mandan at Bismarck, Legacy at Century, Williston at Watford City and Dickinson at Jamestown -- on Tuesday.
 Regional action begins Friday with Bismarck at Dickinson, Mandan at Legacy and Williston at Jamestown. Grensteiner says the upshot will be long shakedown cruises region-wide as teams sort through their personnel.
 The 2020 softball season was wiped out by North Dakota High School Activities Association edict, due to coronavirus considerations. Thus, coaches will be fielding more rookie players than ever before. 
  "Teams will be very different from April to May. ... It's almost going to be like three different seasons -- April, part one; May, part two, and tournaments, part three," Grensteiner observed.
 Although there was no high school softball season last spring, Grensteiner said many players were able to salvage summer seasons of varying lengths and intensities.
 "As soon as the high school season was relinquished ... many players started immediately to do the summer travel schedule," he noted. "It's hard to say, but I'd guess 40 to 50 percent of them went and played throughout the summer, so that was good.
 "Many of our local players don't really play games (in the summer), but they go to tournaments. It depends on the teams they're on, but many of those teams play anywhere from three to 12 tournaments."
 Grensteiner said the first two weeks of practice have revealed which players took advantage of summer softball in 2020.
 "It's hard to gauge, but probably half our players played in the offseason and now that we're coming together we're seeing the difference between the ones who played in the offseason and the ones who didn't," he said. "Coming together we see where we are."
 The last time around, Bismarck finished with a 28-4 record, losing to West Fargo in the championship game at the state tournament. That was the first setback for the Demons in 19 games.
 Bismarck was one of four West Region teams that placed at the 2019 state tournament in Minot. Century finished fourth with a 27-8 record, Dickinson (26-10) claimed fifth and Minot (21-15) was sixth.
 BHS has won the last three West Region tournaments and finished second in two of the last three state tournaments.
  Returning from that 2019 state runner-up team are four regulars, including Logan Gronberg, a junior who earned all-state honors as a standout pitcher and hitter. The others are juniors Payton Gerving and Sydney Gerving, and senior Paige Hanson.
 Payton Gerving is a two-year regular at second base and Sydney Gerving is the returning third baseman. Hanson was the Demons' designated hitter in 2019, primarily batting for Sydney Gerving.
 "Payton will be our shortstop and Sydney will play third. Logan will pretty much pitch and play first base, and instead of DH, we're hoping Paige can be our starting catcher at least half the time," Grensteiner said.
 "We have some pieces coming back, but other than them we have little or no varsity experience," Grensteiner noted.
 Grensteiner said the BHS varsity and JV teams had a combined 71-9 record in 2019, which means there should be several players capable of moving up to the varsity.
 "Overall we do have some players who will be moving up, but until we get out there and play I'm just not too sure. ... We'll have to see who is comfortable enough to step up early," the coach observed. 
 Among the newcomers Grensteiner expects to make contributions to the 2021 Demons are seniors Macie Lemar, Delaney Ziegler and Peyton Schmitz. Others include juniors Ashlee Potter, Cameron Schmidt and Mia Hinsz, sophomore Caitlyn Dannenfelzer and freshmen Brielle Wrangham and Jersey Berg. 
 "Macie Lemar has been a really good JV pitcher for us for several years. ... Delaney Ziegler will probably play outfield for us. ... Peyton Schmitz is kind of a utility player for us," Grensteiner said. "Ashlee Potter played a lot of summer ball and she can play any defensive position for us."
 Schmidt and Hinsz are outfielders and Dannenfelzer is a catcher who can play other positions. Wrangham pitches and Berg is an infielder. Schmidt is the only left-handed hitter in the mix.
 Grensteiner doesn't pretend to know how it's all going to fit together as the season progresses.
 "We have a game on Tuesday and I really don't know the starting lineup. ... We lost a lot of impact players, so it will be interesting putting the pieces together," he observed. 
 Early in the season, Grensteiner intends to try several combinations of players.
 "Early in the year we're going to platoon a lot. Even going into Tuesday I'm going through several different scenarios in my mind," he said. "We have about 13 players who we feel can compete at a high level, but I have no idea where we're going to be putting people. ... A mystery would be a good way to explain it. ... It will be fun to see who steps up and surprises us."
 Gronberg is not the only West Region player who returns with a sparkling resume.
Century's roster includes a pair of all-state athletes, senior pitcher-outfielder Maddy Zander and senior infielder-outfielder Malee Wittenberg.
 Dickinson's returnees include Taya Hopfauf, a junior all-state catcher and junior Mataya Mortensen, an all-region pitcher-outfielder.
 Seniors Payton Gall and Ella Roaldson of Jamestown were both all-region selections in 2019. Gall is a pitcher-infielder and Roaldson is an infielder.
 Mandan catcher-infielder Sydney Gustavsson, a senior, was an all-region pick as a sophomore.
 The 2020 void notwithstanding, Geinsteiner said there are several talented pitchers sprinkled around the West Region besides Gronberg and Zander. He specifically pointed to junior Tori Olson of Legacy, junior Andi Borchers of Mandan, junior Brooklyn Morris of Century, and Dickinson's Mortensen.
 Grensteiner said Dickinson is blessed with significant pitching depth.
 "Dickinson has three very good pitchers. Mortensen was their ace a couple of years ago and they have a couple more who can complement her," he said.
 Grensteiner said the East Region and West Region teams will be playing inter-regional games this season. 
 "Right now we're scheduled for a pretty much a normal season. If we go to state, I think our maximum is 37 games," he noted.
 "We have a game on Tuesday and I really don't know the starting lineup. ... We lost a lot of impact players, so it will be interesting putting the pieces together."

-- Bismarck High School head softball coach Kurt Grensteiner