Shiloh Christian junior Jacie Hall didn't start or finish Saturday's Class B girls' basketball against Dickinson Trinity, but she did play – b…
Seniors Rhett Clements and Alexis Dressler turned in strong games as the Legacy basketball teams remained undefeated with a sweep of Williston…
Some red-hit shooting from Ian Ely helped spark Century early on.
For Legacy wrestler Josh Haag it was the first match of the season and the first pin of the season. And he made it count.
 Bismarck ran Mandan through the ringer on Tuesday night, but the Braves withstood the test, posting their first West Region boys basketball w…
Representatives from Little People of America asked the Dickinson School Board to consider changing the school's mascot, the Midgets.
Bismarck High started the high school basketball season with a bang on Saturday.
The Bismarck Demons have assumed their accustomed place as champions of the Mandan Lions wrestling tournament.
Century held Fargo Davies to 34 points, including 10 in the second half in a season-opening win.
BJ Etzold, a 2004 BHS grad, begins his first season as head coach of the St. Mary's girls basketball team today in Fargo against Shanley.
 Century prepared for its first major test of the year with a pair of convincing dual wins in a Thursday night triangular at the CHS Olson gym.
Legacy returns strong team to contend with the best in high school gymnastics.
The reigning state champion Bismarck Blizzard set out some warning flags in their season-opening girls hockey game on Tuesday night.
Shiloh Christian's Graycin Wanzek has been named to the Class B all-state volleyball team.
With 25 practices already in the books, the Bismarck Blizzard are ready for a game.
Century's streak of Class A state volleyball titles ended in Fargo 10 days ago, but the Patriots went down fighting.
Century didn't pick up a win in its first weekend of high school hockey, but the Patriots got a quick introduction to intensity.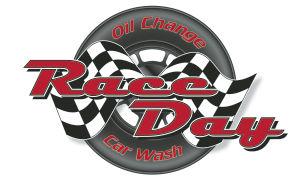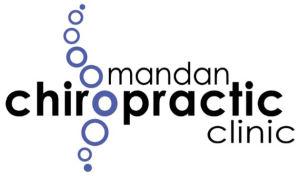 Mandan Chiropractic Clinic - Dr. Erik Isaacson
State champion Century has added more glitter to its state championship football season.
Last season, Century and Bismarck High pulled way ahead of the pack in the West Region hockey standings.
Three Shiloh Christian players have been named to the Class A all-state football team.
 With eight wrestlers from last year's state tournament team forming the nucleus, Bismarck High School will likely be labeled the Class A team…
State champion Kidder County placed three players on the 9-man all-state football team.
Repeating as a champion is never easy, but Bismarck High School junior wrestler Brandt Kringlie has a particularly rugged road stretching before him.
FARGO — Nicole Schmitz of Oakes was named Class B senior volleyball player of the year on Saturday. Her coach, Shari Christenson, was selected…