Charlie Woods, the 11-year-old son of golf champ Tiger Woods, made his national TV debut and, according to his dad, played just like he does at home.
For many, 2020 will not be remembered fondly.
Dustin Johnson was winning tournaments not long after he earned his PGA Tour card in 2008. He won his first major championship in 2016. After …
Kids, don't listen to your parents. Drink chocolate milk with every meal. In fact, drink it with every snack.
All the details you need to know about the 2020 Masters tournament.
Jack Steckler is one of those fellows to whom off seasons are more rumor than fact.
Hannah Herbel's approach to golf is simple: have fun.
Mandan won the very first state girls golf tournament played. After Monday's stellar round, the Braves are in position to win the latest.
Century packed its top three in tight Monday in Minot to win its third straight West Region golf title.
Century's successfully worn the bull's eye this season as the top girls golf team in the West Region.
Leah Herbel continued her unbeaten season but needed an extra hole to do it.
Advanced Cleaning & Restoration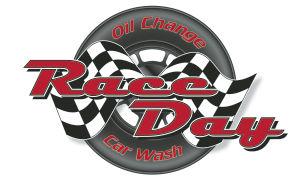 Even if the conditions weren't perfect on a windy Tuesday afternoon at Riverwood Golf Course, the Century girls' golf team and sophomore Hann…
Hannah Herbel and the Century Patriots made it 3-for-3 on Monday.
 Some call it grit. Some call it moxie. Whatever you call it, the Century girls is showing they have it.
Hannah Herbel started her sophomore season like she finished her freshman year.
As is the case with so many things in this virus-cursed year, the high school girls golf season isn't quite what the athletes thought it would be.