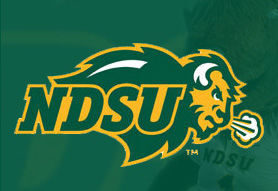 North Dakota State's streaks ended Sunday in Texas.
The Bison committed three turnovers and were held to 229 yards of offense in a 24-20 loss to Sam Houston in the quarterfinals of the FCS tournament.
Christian Watson returned a kickoff 94 yards for a touchdown and Braylon Henderson took a punt back 76 yards for a score, both in the third quarter, but NDSU's last drive stalled late in the fourth quarter as the Bearkats advanced to the semifinals.
"Only one team in the country gets to win the last game of the year," NDSU coach Matt Entz said. "Unfortunately, we ran out of gas today."
NDSU (7-3) had won the last three FCS championships. The Bison's streak of nine straight appearances in the national semifinals also came to an end.
"Hopefully, this will make us stronger," Entz said.
NDSU's offense struggled. The Bison committed three turnovers, which led to 13 Sam Houston points, and were held to 229 yards.
"They are improved. They're a solid football team. They did a nice job today," Entz said of Sam Houston. "We had a tough time getting in sync, never felt like we gelled. I don't know why that is."
NDSU's first two possession ended in turnovers and a 10-0 Sam Houston lead.
The Bearkats pushed their lead to 17-2 midway through the third quarter on a 23-yard pass from Eric Schmid to Noah Smith.
Watson returned the ensuing kickoff 94 yards untouched for a touchdown.
After the Bison forced a punt, Henderson scooped up the ball on a hop, made two moves and was gone for a 76-yard TD. Cam Miller hit Watson on the 2-point try to tie the game 17-17 with 6:43 left in the third quarter.
"It sparked a lot of liveliness and emotion into everyone," said Watson of his and Henderson's returns for touchdowns.
"We put an unusual amount of time into our special teams," Entz said. "We knew we had the advantage there."
NDSU took a 20-17 lead with a 10-minute drive, but they had to settle for a 33-yard Jake Reinholz field goal with 8:17 left.
The Bearkats answered with the go-ahead drive.
Speedy Sam Houston quarterback Eric Schmid jetted in from the 6-yard line to polish off a 9-play, 72-yard drive. Seth Morgan's PAT boot made it 24-20.
NDSU drove to the Sam Houston 21-yard line in the closing seconds, but Miller's fourth down throw was off the mark. Miller went seven of 18 for 90 yards and two interceptions as the Bison finished with three losses for the first time since 2010.
"We pride ourselves on winning. We pride ourselves on being the best so when we come up short like that, it's just a different kind of emotion," Watson said.
JAMES MADISON 34, UND 21
Percy Agyei-Obese ran for two touchdowns and Cole Johnson threw for a pair of scores as top-seeded James Madison defeated North Dakota 34-21 Sunday in Harrisonburg, Virginia.
Coming off its first FCS playoff win last week, UND was unable to slow down James Madison's offense. The Dukes piled up 468 yards of offense to remain unbeaten at 7-0. James Madison hosts Sam Houston in the semifinals on Saturday.
UND got within 17-14 on a 10-yard touchdown run by Otis Weah with 100 seconds left in the first half. Weah ran for 96 yards on 13 carries.
James Madison scored the next 17 points.
Ethan Ratke booted a 32-yard field goal on the last play of the first half.
Late in the third quarter, Johnson hit Antwane Wells for the first of two second-half TDs, this one from 19 yards out.
The second covered 63 yards, five minutes into the fourth quarter, to make it 34-14. Wells finished with seven catches for 143 yards. 
Luke Skokna completed the scoring on a 4-yard TD run with 6:39 to go. All three UND touchdowns came on the ground. Quincy Vaughn powered in from 5 yards out to make it 10-6 early in the second quarter.
Tommy Schuster threw for 213 yards for UND, but was picked off twice in the first half.
Agyei-Obese ran for 128 yards on 27 carries for the Dukes.