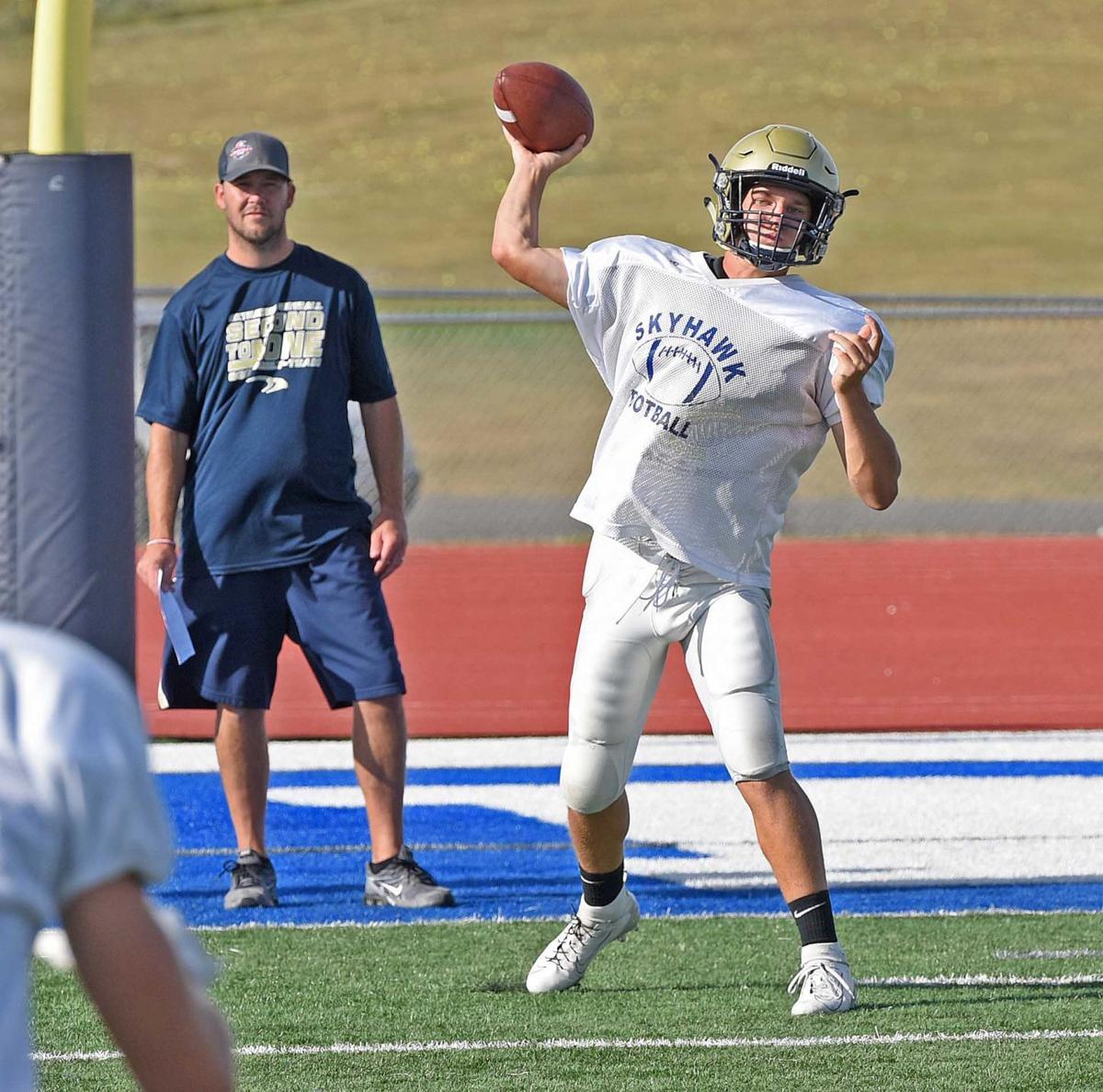 Funnon Barker was at a football game Friday night, just not the one he planned to be at.
Shiloh Christian's coach was in Washburn, scouting Southern McLean, the Skyhawks' opponent on Friday. Why? Shiloh's game against Richardton-Taylor-Hebron was canceled. The Raiders forfeited the game due to a lack of healthy players. It was not, however, due to a COVID-19 outbreak as had been rumored.
It counts as the Skyhawks' first win of the season, although it was not the way they wanted to get it.
"You never want to go into a week of practice winning by forfeit," Barker said. "The kids wanted to play, but the situation was out of our control."
Shiloh started with losses to Harvey-Wells County and Dickinson Trinity, but showed plenty of bright spots in both with 49 combined points.
Senior quarterback Josh Kolling has thrown for 413 yards and four touchdowns.
"We feel like Josh has played well," Barker said. "A big part of that is our offensive line has done a good job protecting him."
The Skyhawks' line is spearheaded by 6-foot-7, 340-pound Dylan Finley and 6-3, 295-pound Stephan Packineau. Both are seniors. 
Over 200 of Kolling's yards, 208 to be exact, have gone to freshman running back Michael Fagerland, who also has five TDs.
"Mike has done a nice job," Fagerland said. "He's done a good job helping us in the running and passing game. He's shown a lot of promise."
Defensively, the Skyhawks remain a work in progress, particularly late in opponent's possessions.
"We've been able to get teams to third down, but we haven't done a good enough job getting off the field on third down," Barker said. "That's an area we need to improve."
Their next chance to make progress comes against Southern McLean. Josh Harvey's Roughriders were dominant in their first two games, winning 36-0 and 30-10, before running into a buzz saw against Killdeer. No shame in that. The Cowboys are 3-0, outscoring their opponents 89-7.
Region 4, in Class A 11-man, appears stacked.
The combined record of the Skyhawks' next four opponents -- Southern McLean, New Salem-Almont, Killdeer and Bowman County -- is 11-1.
With the unexpected week off, the Skyhawks head into the gauntlet healthy. With just 21 players on the roster, all hands are on deck.
"We feel like we made some positive strides from week 1 to week 2," Barker said. "We just need to find some more consistency on both sides of the ball."
Be the first to know
Get local news delivered to your inbox!