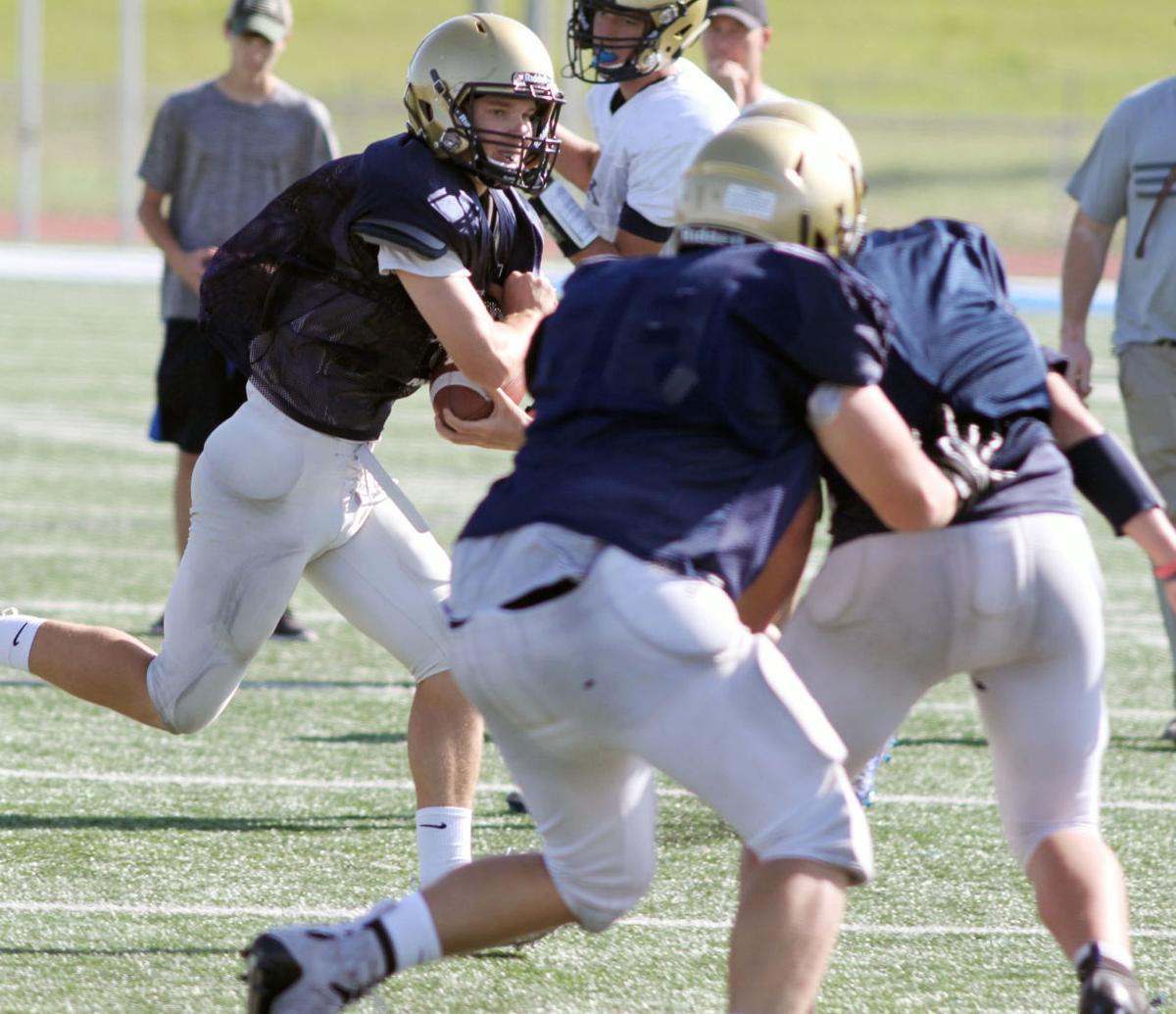 It's been another unusual offseason for the Shiloh Christian football team.
Last summer, the Skyhawks were making the transition from nine-man to 11-man football. This year, well, a global pandemic threw everyone into uncharted waters.
"We've had a solid offseason," Skyhawks coach Funnon Barker said. "We've been able to get into the weight room, get in some work, get back into shape.
"Our transition to 11-man went pretty smoothly. We have some things to clean up, but every sport, especially the spring sports, are in uncharted territory."
The COVID-19 outbreak brought a sudden halt to the winter season, wiping out the Shiloh boys basketball team's trip to the state Class B basketball tournament. It wiped out the spring sports and activities. And it made getting back into a normal offseason challenging, with facilities closed and social distancing and other regulations to formulate before athletes could get back into training mode.
Slowly, offseason work has gotten back into gear, with modifications. Still, there's no guarantee that fall sports will get going as scheduled.
"They're asking all the time if we're going to be able to play and we're waiting on direction on that," Barker said. "Certainly we hope we find a way to play. Extracurriculars are such a big part of the educational experience."
The Skyhawks are coming off a strong 2019 Class A debut. Shiloh finished 9-2, went 6-1 in regional play and finished as the regional runners-up. In their first 11-man football playoff game, the Skyhawks defeated Des Lacs-Burlington 43-12 before falling 14-6 at Velva in the quarterfinals.
In the early days of the shutdown, communication was important.
"As coaches, we're in constant communication with the kids through texts, messaging apps and things," Barker said. "We have a smaller team, so it's easier to stay in contact.
"There were a lot of requirements early. Fortunately, we hold our camp in July, so that should be able to be fairly normal -- some distancing, but maybe a more routine camp than if we held it in June."
Once athletes were able to get back into the weight rooms and facilities, things have gone well.
"We partner with Sanford Power, so we were able to get a lot of help from them as far as organizing groups," Barker said. "Really, limiting the sizes of groups was a big thing. A lot of people came together to make a plan that worked within the guidelines and we were able to get into our normal offseason training.
"It feels fairly consistent with what we've done in the past. There's a lot of cleaning weights between uses, but that's everyone right now."
Barker has been pleased with the way his team has been approaching the new-look offseason.
"The kids have responded well. We had a nice first couple of weeks," he said. "A lot of them were champing at the bit -- football, volleyball, cross country -- all the fall sports."
And while the shutdown made it hard for athletes to remain active, a lot of them reported ready to go.
"Overall, we're really pleased with the attendance we have had," Barker said. "Surprisingly enough, a lot of the kids were in better shape than we anticipated. And everyone has been working hard to get back to where they were. There are a lot of kids from a lot of schools really working hard."
For now, the plan is to get ready for practice to start as scheduled in August. Time will tell.
"Hopefully, we'll be able to play," Barker said. "Hopefully, kids will come out. Maybe a couple of kids walking the halls will decide to come out because they haven't had anything to do for a while.
"We're in a business as usual phase, trying to stay consistent with what we normally do. We'll make any adjustments that are needed, but it's business as usual with summer workouts now."
Be the first to know
Get local news delivered to your inbox!