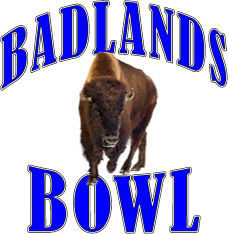 Twenty-six years ago, Bismarck High School quarterback Kevin Feeney guided North Dakota to a 28-19 win over Montana in the first Knights of Columbus Badlands Bowl game ever played.
 A quarter century later, the teams were scheduled to square off for the last time on June 20 but due to the COVID-19 pandemic, that game will not be played and the series will come to a premature end.
 The announcement came on the day that the Lions All-Star Basketball Games and Optimist All-Star Volleyball Games were also canceled. On Thursday, the North Dakota Shrine Football Game was canceled.
 Badlands Bowl co-director Rick Reid said the logistics would not support playing the game as scheduled or rescheduling.
 "It's definitely disappointing because we didn't get to finish it the way we wanted to," said Reid, who, along with his brother, Kelly, dreamed up the game pitting high school football all-stars from North Dakota against their counterparts from Montana.
 "It just comes down to with the laws both governors have out, we can't comply with it and play football on our regular date," Reid said. "We looked at moving it back but … it wouldn't be the first-class operation that we've tried to do every year. It just didn't work."
 The game has alternated between Miles City, Mont., and Dickinson with one being played in Bismarck.
 "It was a sad decision, but we're going to celebrate the fact that we did it for 27 years, not cry that it's over," Reid said. "We're going to laugh and celebrate the fact we had it that long."
 Reid said two games stick out to him, including that first game.
 "That first year we were busy just trying to get a game on. We didn't have a lot of long-term goals. We were just trying to get the job done. Then it gained momentum," Reid said.
 In 1994, before Feeney went on to play at North Dakota State and coach football at Moorhead (Minn.) High School, he set a record in 1994 that will stand forever. He shares the mark of three touchdown passes with six other players. Team North Dakota also intercepted a record five passes in that game, helping it to a 28-19 win.
 Recently, the series has been dominated by Montana, which has won the last five games and 20 of the 26 overall. The teams split the first four games before Montana won eight straight.
 North Dakota's last win was 25-22 in 2014. Ben Love of Minot kicked a record six field goals in that contest, including the game-winner in overtime. That kick came after a 27-yarder with three seconds to play tied the game.
 That is Reid's second-fondest memory of the action on the field.
 But the thing he will remember most, he said, was the hundreds of people who came together year after year to make the game a success.
 "It was the people without a doubt; the fantastic coaches, parents, kids, committee members," Reid said. "It's not even close."
Be the first to know
Get local news delivered to your inbox!