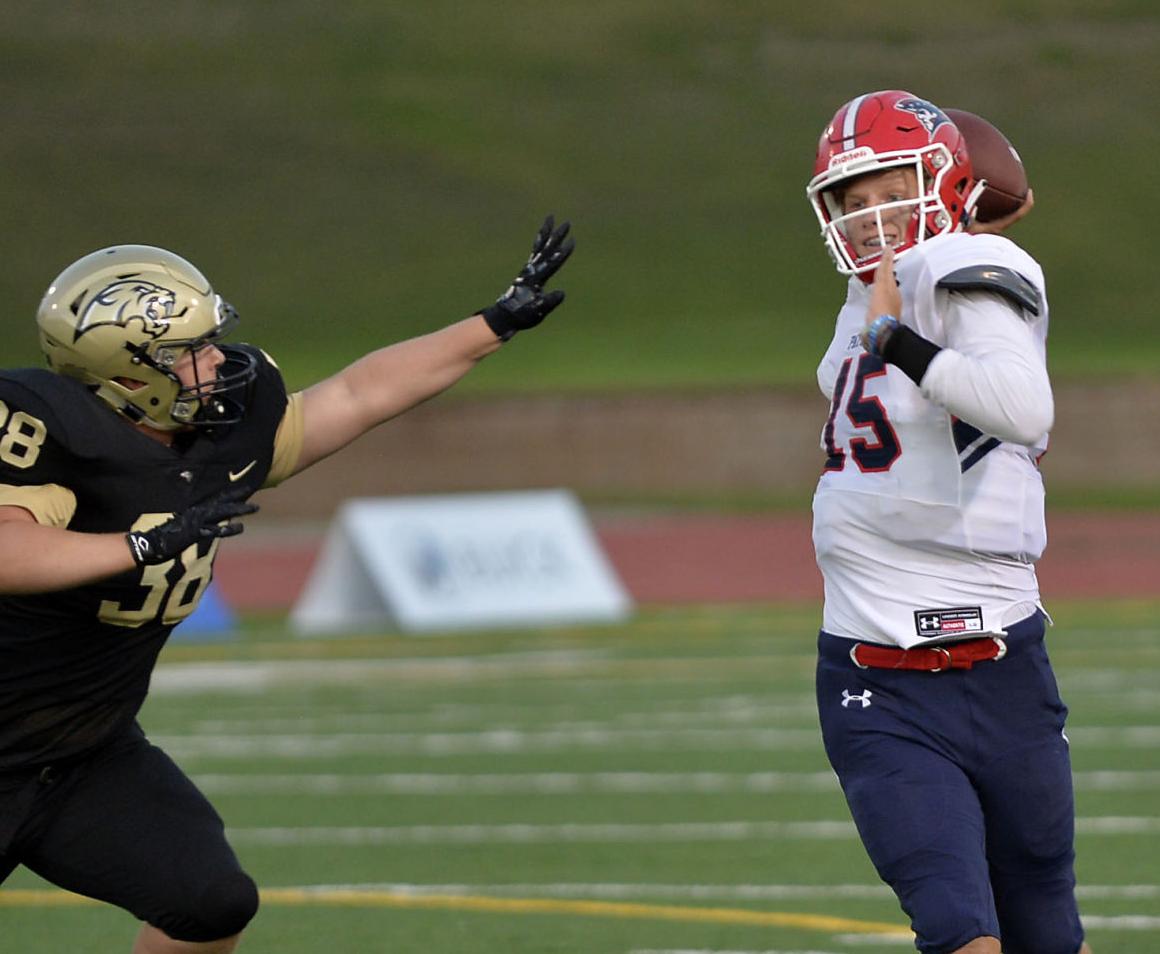 College coaches were regular attendees at Century High football games last fall. 
The Patriots were packed with prospects who will transition to college football in the coming weeks, and a few underclassmen who are now the target of coaches at the next level.
The 2020 team, which scored 390 points and allowed 113 en route to a state title, may be tough to top, however, when it comes to post-prep players.
Andrew Leingang was the marquee attraction last season to the point where Century's season opener was broadcast on ESPN2. Leingang is off to Kansas State to play for former North Dakota State head coach Chris Klieman and the Wildcats.
It was not only Leingang, though.
Quarterback Noah Schaffner and lineman Hunter Harvey will be in Grand Forks in the fall, both as recruited walk-ons, to play at UND. Schaffner is expected to transition to tight end.
Cade Garcia, he of 1,259 yards rushing and 17 touchdowns last season, will play for NCAA Division III power St. John's. Garcia could get switched to defense with the Johnnies, although that is still to be determined.
Camden Schwarzkopf, part of Century's vaunted offensive line, will get his career started down I-94 at Valley City State with the Vikings.
Kicker Wade James drew interest from multiple schools and was originally committed to Northern State of the Northern Sun.
Brock Johnsen had football opportunities before deciding to compete at the D-I level in track for the Bison.
Topping the list of targets on Century's roster this year is lineman Lucas Schweigert, who has already bagged offers from NDSU and UND.
Century's pipeline to college programs has flowed through the years, but last year's team was unique.
"In my coaching tenure I don't think there's been a team that had as many college prospects as this past team," said Ron Wingenbach, head coach at Century the past 31 years. "That was a pretty special group."
A new season is quickly approaching. Practice starts Aug. 9. 
"We finished up our team camp at Dickinson State (two weeks) ago and we've had very good turnout in our weight program this summer," Wingenbach said. "A lot of athletes also have gone to individual-type camps at NDSU, UND, Northern, Minot State and of course Mary. It's good to see them have the ambition to improve themselves." 
Class AAA will look different in 2021. In fact, it's even named different. Class AAA is now 11AA, and has just 10 teams -- Bismarck, Century, Legacy, Mandan, Minot and Williston in the West; with Fargo Davies, Fargo Shanley, West Fargo and West Fargo Sheyenne in the East.
Fargo North and Fargo South, plus both Grand Forks Schools, will play in the 12-team 11A division, which also includes reigning Class A state champ St. Mary's, plus Dickinson, Jamestown, Turtle Mountain, Valley City, Wahpeton and Watford City.
Since 2010, South (2010, 2013) is the only school besides Bismarck or Century to win multiple AAA titles. Century has won four of the last six top-division crowns, including the last two.