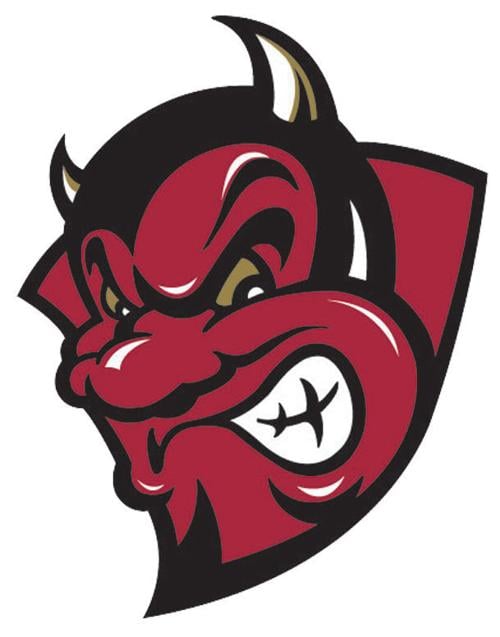 Not often do sophomores lead the West Region in rushing yards.
Last season, that's exactly what Bismarck High tailback Isaiah Huus did. Huus was not even the Demons' primary ballcarrier when the season started. But by the end he was and few, if any, were better.
When the Class AAA football season kicks off later this month, BHS opponents can expect a heavy dose of Huus, who blends power and speed in his 6-foot, 200-pound frame.
"He looks good. He's a talented kid," said BHS coach Mark Gibson of Huus, who is also a state champion wrestler for the Demons. "Typically, we'll try to save our tailbacks earlier in the season so they're ready when we need them later on. With (Huus), he might get 35 carries right out of the gate."
The strategy, especially in the condensed 2020 season, makes perfect sense. With all nonconference games wiped out due to virus concerns, games count in the WDA standings right out of the chute. The Demons' opener is Aug. 28 at Williston.
Following the sixth Class AAA state championship under Gibson in 2018, the Demons never really hit their full stride last fall. They finished 5-5 and were bounced by West Fargo in the first round of the playoffs.
"I don't mind the record, it's how we finished that was so disappointing," Gibson said. "We just laid down against West Fargo and got whipped. It was embarrassing. I think that left a bad taste in everyone's mouth."
The Demons will have a new starter at quarterback for the second year in a row. Whomever it is figures to have plenty of help, including a pair of all-region linemen in seniors Brady Bauman and Caleb Dockter to provide protection.
"We return four offensive lineman and a 1,000-yard running back," Gibson said. "I really like what we have on the outside. Jack Steckler and Cade Kivisto were integral parts of the offense last year. We have some nice pieces coming back."
Heading into practice, which starts in eight days (Aug. 10), depth and size are question marks.
"I don't know what's in the south-side water but our kids seem to be small and everybody we're playing is big," Gibson said. "I love the work ethic our kids have and it's a pretty tight-knit group. That's a pretty good place to start."
Gibson's main concern is getting through the season, during a pandemic, safely.
"I'm thankful that we're able to take a step forward and have a season. How long that ends up being, I don't think anybody knows that. I don't think anybody can know that," he said. "Are we going to get to play one game? Two games? Seven games? I don't know. However long we have we're going to enjoy it and we're going to take every precaution we can to protect our kids."
Be the first to know
Get local news delivered to your inbox!