LAWRENCE, Kansas (AP) — Ochai Agbaji scored 20 points and Devon Dotson added 18 points to lead No. 2 Kansas to a 72-58 victory over No. 20 Col…
ATLANTA (AP) — Georgia quarterback Jake Fromm had almost everything go against him in the Southeastern Conference championship game.
BOCA RATON, Fla. (AP) — Lane Kiffin is back in the SEC, taking over at Ole Miss.
FOXBOROUGH, Mass/ (AP) — The Patriots have re-signed kicker Nick Folk a week after releasing him following an emergency appendectomy.
NEW YORK (AP) — The Detroit Lions have been fined $75,000 for violating the NFL's injury report policy before quarterback Matthew Stafford mis…
NEW YORK (AP) — Jets running back Le'Veon Bell has been ruled out for New York's game against the Miami Dolphins on Sunday because of an illness.
WACO, Texas (AP) — MaCio Teague heard the crowd with No. 18 Baylor at home and tipping off about the same time the Bears' football team starte…
FLOWERY BRANCH, Ga. (AP) — Atlanta Falcons punter Matt Bosher is done for the season after re-injuring his right groin.
CHARLOTTE, N.C. (AP) — The Panthers have signed Shaq Thompson to a four-year extension, keeping the linebacker under contract through the 2023 season.
Beating the New England Patriots has been the primary focus for the Kansas City Chiefs since losing the AFC championship game last January.
KANSAS CITY, Mo. (AP) — The Kansas City Chiefs will head into arguably their biggest game of the season Sunday in New England with the very re…
In 2003, the NFL had three minority head coaches: future Pro Football Hall of Famer Tony Dungy, Herman Edwards and Marvin Lewis.
When Baylor jumped out to a quick 25-point lead over Oklahoma, there was a sense for the Bears that they really did belong in those conversati…
Bobcats rally from 3-1 deficit to post NAHL victory over Minotauros
WASHINGTON (AP) — Howard University football coach Ron Prince resigned after less than a season on the job, according to multiple reports Frid…
NEW YORK (AP) — Safety Ronnie Lott and cornerbacks Mel Blount, Mike Haynes and Dick "Night Train" Lane are unanimous selections for the NFL's …
RENTON, Wash. (AP) — Tre Flowers was throwing up into trashcans and practicing with a surgical mask on at times last week as the flu had hit h…
EAST RUTHERFORD, N.J. (AP) — Daniel Jones missed his third straight practice Friday because of a sprained right ankle, making it likely Eli Ma…
FLORHAM PARK, N.J. (AP) — The New York Jets will likely be without Jamal Adams and Brian Poole in their secondary against Miami.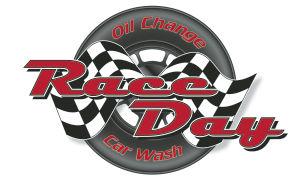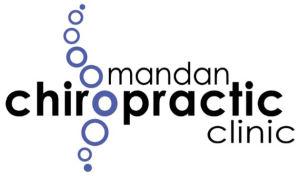 Mandan Chiropractic Clinic - Dr. Erik Isaacson
GAINESVILLE, Fla. (AP) — Florida cornerback CJ Henderson is forgoing his senior season, entering the NFL draft and skipping the team's bowl game.
Judging by the jump start, it looks like we're headed for a ninth consecutive season with at least a half-dozen NFL head coaches getting canned.
Jerry Jones tried ripping the coaching staff of the Dallas Cowboys after the first loss in the current three-game skid, then took the gentle a…
PHILADELPHIA (AP) — There's several reasons why the Philadelphia Eagles have been inconsistent on offense this season.
PFW's Week 14 Handicappers Corner, with odds provided by BetIndiananews.RAVENS (-6) at BILLS Hub Ark…
Rob Gronkowski is enjoying life in retirement — one piece at a time.
ALAMEDA, Calif. (AP) — Hey rook, get in there.