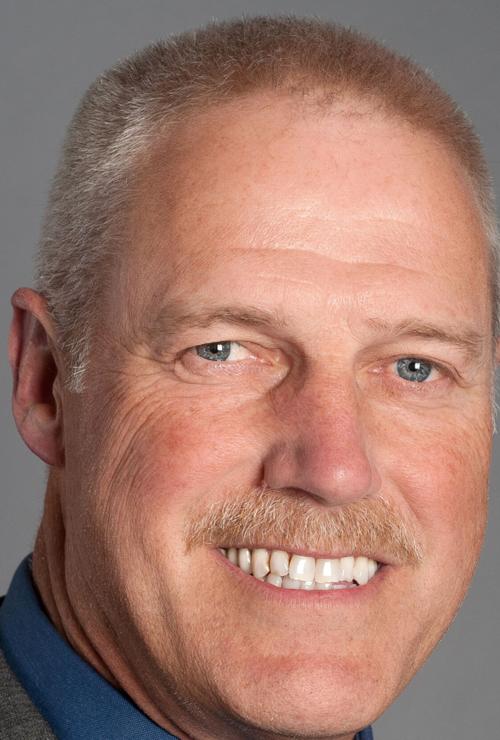 Sports figure to look a lot different this fall.
University of Mary athletic director Dale Lennon is in the meat grinder of trying to figure out what collegiate athletics look like in the middle of a pandemic.
"Right now we're making full plans to have athletics on campus this fall and we're optimistic about that possibility," Lennon said. "We realize we still have a lot of challenges to address. But we have a strong desire to have sports this upcoming year and we're willing to look at different models to allow that to happen."
The NCAA has provided universities with a set of guidelines which need to be followed.
"Overall, it's a fairly comprehensive guide that addresses many of the factors we will be facing," Lennon said.
Among the plans under consideration would be to move "low-to-medium risk" sports from fall to the spring and vice versa. In effect, almost a switching of seasons. However, no such plan has been approved or is imminent.
"Some of these things seem way out there in terms of how dramatic of a change it would be," Lennon said. "In a situation like this, you do need to be flexible and open to new ideas. A lot of these scenarios have just been discussed on a general basis. We're not at a point where anything has been decided."
A handful of conferences and universities have announced they will not be competing in the fall. Lennon said 70% of NCAA Division II schools do plan to compete in 2020. The Northern Sun Intercollegiate Conference has not had any of its schools alter plans, but the league has teams spread out across five states with varying degrees of complications related to COVID-19.
"Our focus is looking at what we're capable of doing and putting a plan in place that allows us to be competitive this fall. Part of the challenge is we can't control what our competition is doing," Lennon said. "It seems like each day there's news about a conference opting out or a given school opting out and that's adding a degree of fluidity to the situation. That's as much of a challenge as anything."
Health and economic factors are weighing heavily on athletic departments.
"Some of the challenges we know we have to address are financial. We have been fortunate to be able to access some of the free testing in our community to get some of our athletes tested for free," Lennon said. "Most of the programs in the NSIC don't have that. They have to pay for testing and that's a huge expense."
Figuring out the financial implications created by the pandemic began months ago. In May the NCAA Division II Presidents Council lowered the maximum number of contests allowed and the minimum number of contests required for championships for the 2020-21 season.
For example, football's season was cut from 11 games to 10. The NSIC lopped off the final week of the 2020 campaign and will start a week later. The Marauders' season opener is Sept. 12 against Augustana in Bismarck. The regular season runs through Nov. 14.
Basketball had its season cut to 22 games, effectively eliminating any nonconference dates. 
"That's something where it does change the feel of the season," Lennon said.
U-Mary athletes were allowed to return to campus the second week of June to resume workouts under the watchful eye of head strength and conditioning coach Michael Silbernagel.
"That's gone well. Coach Silbernagel has been very pleased with the attitude the athletes have had," Lennon said. "It's been nice to have kids back. Campus has been really lonely."
Many coaches have worked from their homes instead of coming into the office, causing Lennon to get creative.
"I come in and try to find all the news I can across the NCAA and put together a report of what's happening on the national scene and then send that out to the athletics staff as a way to stay in touch," he said. "For me, it's almost therapeutic. I like to see people face to face. Have conversations. It's been challenging, but we're trying to do the best we can."
Lennon stressed that the situation remains in flux, but final decisions are expected soon even though the national trend of the virus remains quite troubling.
"We're being very cautious. We're not going to put our student-athletes, our coaches, our administrators at risk," Lennon said. "Health and safety remains our No. 1 concern. As we move forward throughout this process, our goal is to have sports on campus this fall and we'll do it the right way."
Be the first to know
Get local news delivered to your inbox!