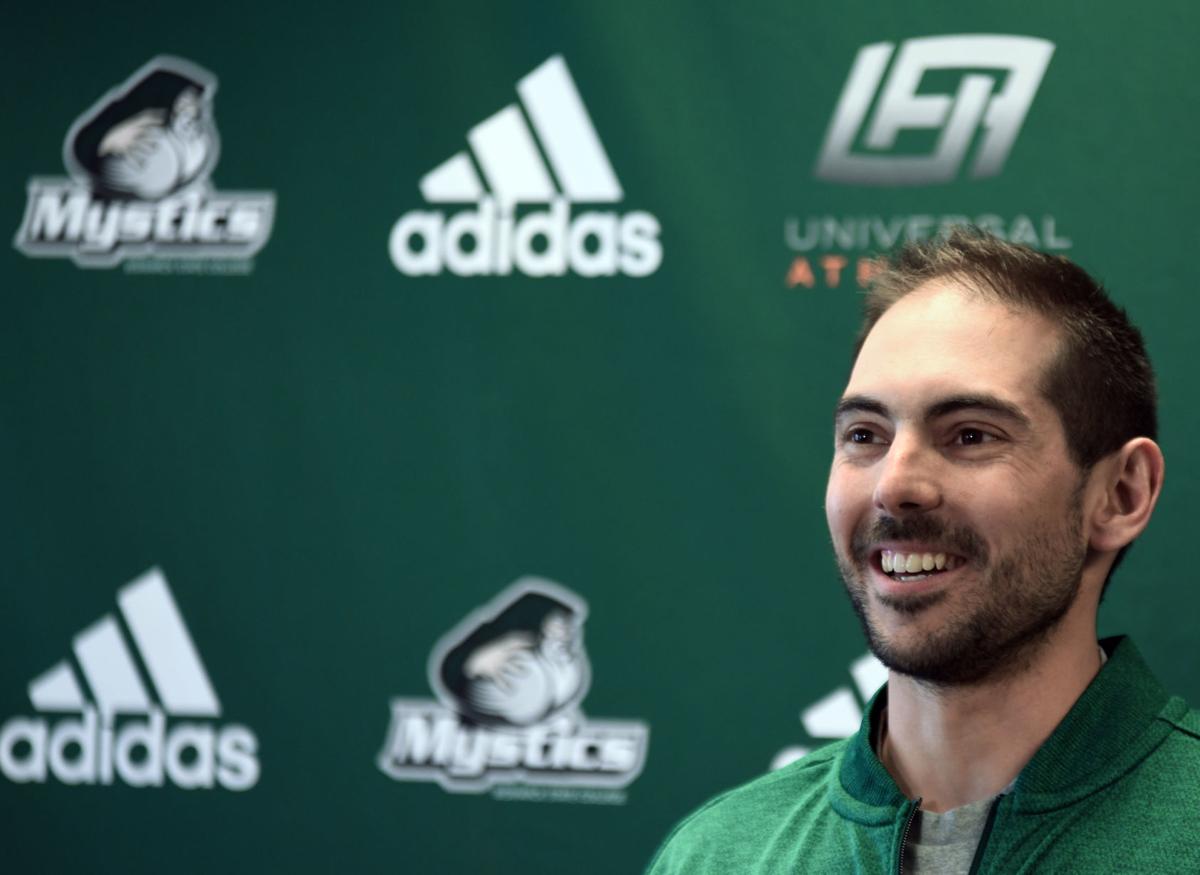 For a school whose sports programs have been shut down by the novel coronavirus (COVID-19) health crisis, Bismarck State College has been busy of late.
 On Tuesday, Athletic Director Buster Gilliss announced that St. Mary's coach Kyle Kuether has been named head women's volleyball coach at BSC. Kuether replaces Jeni Walsh, who took the Mystics to the NJCAA national tournament in her final season last year.
 "We've had a few new hirings just recently," Gilliss said. "We kind of have a new staff going here … a new generation."
 Kuether is BSC's third new head coach to be presented in less than a week. The school recently hired head coaches for women's basketball and softball and men's basketball.
 Kuether's hiring has the blessing of Walsh, a person he often went to with questions while coaching St. Mary's.
 "Kyle came highly recommended by Jeni Walsh. That was key for us," Gilliss said.
 Kuether joins the staff at a time when all sports, from practice to face-to-face recruitment, have been shut down. There are many unknowns switching from high school to junior college.
 "The opportunity presented itself and it was an opportunity I couldn't pass up," Kuether said. "It's a new challenge."
 Kuether inherits a team coming off one of its best seasons ever, one that produced a 2-2 record at the national tournament. It did so with a roster that was heavily local.
 "The majority of the girls are from the area and we know them through talking to them and we know their game through scouting," Kuether said. "I think it will be fun to coach them rather than coach against them."
 The COVID-19 pandemic has kept Kuether from getting the jump he had hoped for on the different rules and regulations.
You have free articles remaining.
 "Everything is just kind of rolling so I really haven't had time to think," Kuether said. "We were eager to get started."
 Kuether spent the last nine years at St. Mary's, the last five as head coach. Prior to that, he coached one season at Fargo North as a volunteer assistant.
 He normally would have until April 30 to work with his team. Now, he'll probably have a few discussions with Walsh.
 "I talk to Jeni a lot. She's someone that I, as a high school coach, could go to with issues or questions," Kuether said. "She'd be one of the first persons I'd text. She's given me a lot of good advice."
 And she's set a high standard for Kuether to follow.
 "The pressure is stepping in for a program that Jeni started," Kuether said. "Jeni Walsh is one of the most known coaches in our area. That's all the pressure I need right there."
Around campus
 The Mystics also announced on Tuesday the signing of North Dakota Miss Basketball Reile Payne, who will play basketball and volleyball for the Mystics. Payne is a 5-foot-9 two-time all-state outside hitter from Fargo Shanley. She was a three-time all-state player in basketball.
 Payne averaged 21 points, 11 rebounds, six steals and four assists. She will play basketball for new women's basketball coach Thai Haggin
 "She is a great volleyball player, but from a basketball point of view she's a very versatile player, Haggin said. "She is an all-around player."
 Haggin succeeds Marv Pedersen as women's head coach.
 The school also recently named former Century and Carrington coach Jim Jeske as its head men's basketball coach.
Be the first to know
Get local news delivered to your inbox!