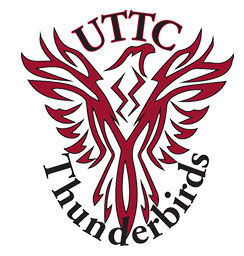 Practice started just two weeks ago for Pete Conway and the United Tribes Thunderbirds.
Tomorrow night, 16 days later, Conway and his team take the court in a game that counts against cross-town rival Bismarck State College in the first of 21 scheduled Mon-Dak Conference games.
The sawed off season came quick.
"I was thinking last week in practice, 'Do I need to put an in-bounds play in?' Normally, you're not doing game-prep and stuff like that already. It's definitely a unique situation for sure," Conway said. "It feels really rushed. It's going to take some time. It's probably not going to look the prettiest at the start as we try to work through it."
After the National Junior College Athletic Association canceled the fall season due to the coronavirus pandemic, junior college teams were given 60 days to practice during the fall semester. However, Conway's team was hit early with quarantine and contact-tracing issues, which prevented many organized team activities.
"It was mostly individual stuff, small-group work. We didn't get a chance to do a lot of team stuff," Conway said.
Nobody can dispute the desire of the Thunderbirds' 16-player roster, the vast majority of which is new. United Tribes is offering on-line classes only this year, although team members are able to stay on campus.
"With COVID and classes being online I wasn't really sure what we'd have, but with 16 guys eligible it shows they're committed and they really want to be here and have a season," Conway said.
The Thunderbirds, coming off a 17-13 campaign, return a pair of experienced players in sophomore forwards Tate Bear and Lane Johnson. Bear, a 6-5 forward from Tama, Iowa, averaged almost 15 points per game last season.
Before the world went sideways, the Thunderbirds were supposed to have the dynamic backcourt duo of Nick Jiles and Cecilio Montgomery returning. Jiles chose to stay in his home state of Florida and play this season, while Montgomery, an All-American last year, will practice with the Thunderbirds this season, but save his full year of eligibility for next year.
That opens up a lot of minutes for a team which appears to have options.
"Guys are pretty even 1 to 12," Conway said. "Going in, we're thinking we should have pretty good depth."
Jayce Archambault, a former Solen High standout who started his career at the University of Mary, has impressed. Archambault is looking fully healthy following an ACL injury.
Sophomore Tyree Whitcomb, a transfer from NAIA Providence (Montana), and freshman Nick Valencia from Arizona, go 6-foot-7 and 6-6.
"We've been a little undersized the last few years. Hopefully we'll be able to dump it inside and get a few easier baskets so we don't have to work so hard for everything," Conway said.
Cayden Redfield (6-5) and Eric Woods (6-3), freshmen from Hardin, Montana, have looked good, Conway said. Luke Wells, a versatile 6-4 freshman swingman, was "one of the better players in South Dakota last year," Conway added.
Even though the games count right out of the chute, Conway expects to give everyone a shot early.
"We have to figure out who can work their way into the rotation," he said. "It might be a situation where it looks completely different March 20th then it does January 20th."
Normally, the stands would be packed tonight, but instead the gym will be mostly empty. Fans will not be allowed this season at United Tribes. Still, getting to play beats the alternative.
"The student-athletes all want a season. They want to play," Conway said. "It's been a challenge and there will probably be more challenges, but we're going to be smart about following the protocols and guidelines so we can hopefully keep playing."