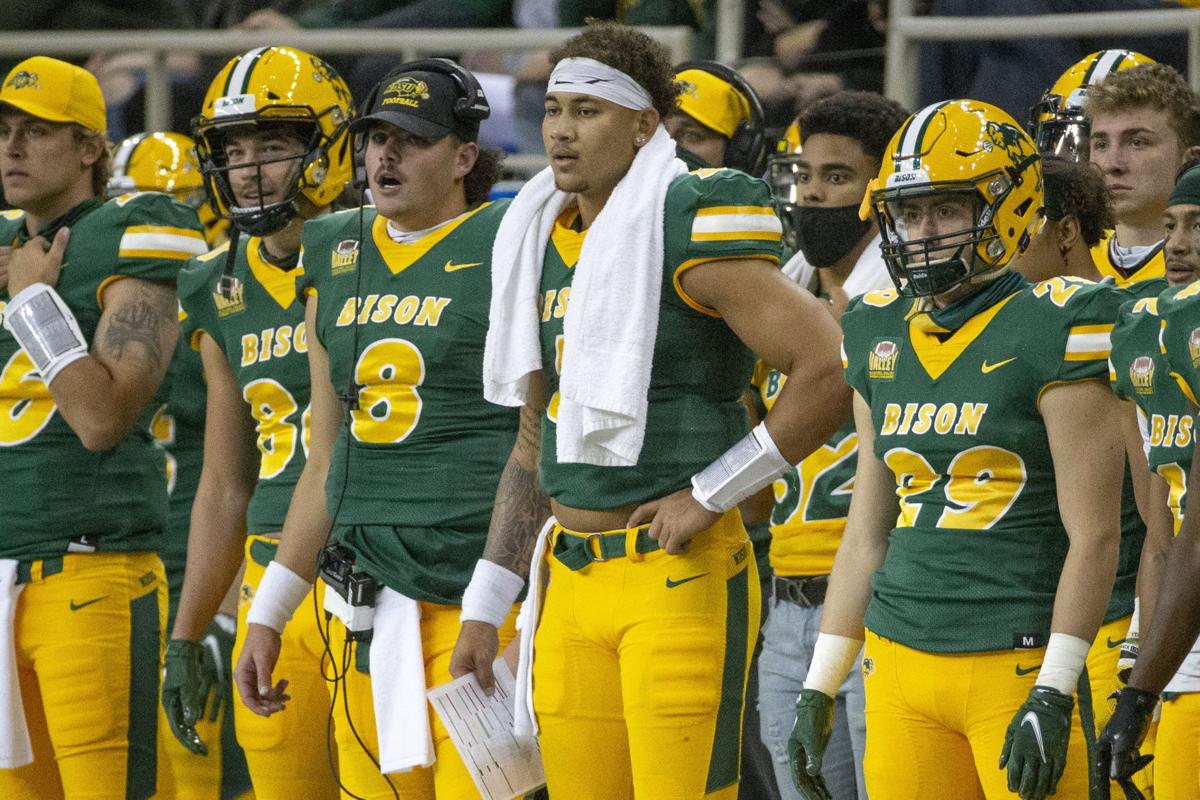 North Dakota State has become a bit of a breeding ground for NFL quarterbacks.
Carson Wentz and Easton Stick are firmly entrenched as pro QBs. Trey Lance, who followed Wentz and Stick under center for the Bison, is widely expected to be a first-round NFL draft choice in April.
Needless to say, the QB shoes to fill in Fargo are large. Stepping into them for the spring FCS season is 23-year-old senior Zeb Noland.
The Watkinsville, Georgia, product may be uniquely suited to fill the role. Noland, who began his college career at Iowa State, played in four games for the Cyclones in 2017 and five in 2018 before transferring to NDSU in 2019. 
Before the 2019 season, Lance came out on top in a competition for the QB job. Lance's career took off like a rocket ship and is destined for the NFL. He has no bigger fan than Noland.
"Trey and I are so close. He's one of my best friends," Noland said. "When Trey got announced as the starter, I told him I'd have his back no matter what."
The Bison, who have won eight of the last nine FCS championships, start their eight-game Missouri Valley Football League season on Feb. 21 against Youngstown State at the Fargodome.
Noland, who has already finished his first degree and is working on a second at NDSU, said it was an easy decision to return.
"There was no closure. I knew I just needed to come back," he said. "I wanted to be here for everybody and for Bison nation."
Noland can return for the fall season per NCAA rules related to COVID-19 regulations and plans to do so.
"As long as I can stay healthy and stay productive, I want to be here to help the team now and in the future," he said. "This is such a special place. I've made so many close friends here. It's a great place to be."
Noland played in eight games during the Bison's 16-0 season in 2019. Mostly, he had a sideline vantage point to Lance's epic debut campaign, which included 2,786 passing yards, 1,183 rushing yards, 42 total touchdowns and not a single interception.
Even as the national buzz grew around Lance, Noland said it was never talked about.
"Trey's the most humble, well-spoken guy I've ever been around," Noland said. "Even with all this pre-draft hype out there ... all of the awards, it was never about him. He wouldn't talk about it. He was so focused on the team and watching film and getting better. That's how unselfish he is."
Like Lance, Noland looks the part. At 6-foot-2, 224 pounds, he hopes to be a dual-threat quarterback for the Bison offense. During a game in 2018 against then fifth-ranked Oklahoma, Noland threw for 360 yards and two touchdowns as Iowa State's starting quarterback.
"I'm not the smallest guy, (but) Trey might have a step on me," he said.
Noland felt like he took advantage of his time as the Bison's backup quarterback.
"I think I've grown as a person and a football player," he said. "The mental part, getting ready to call the shots in this offense, has been good."