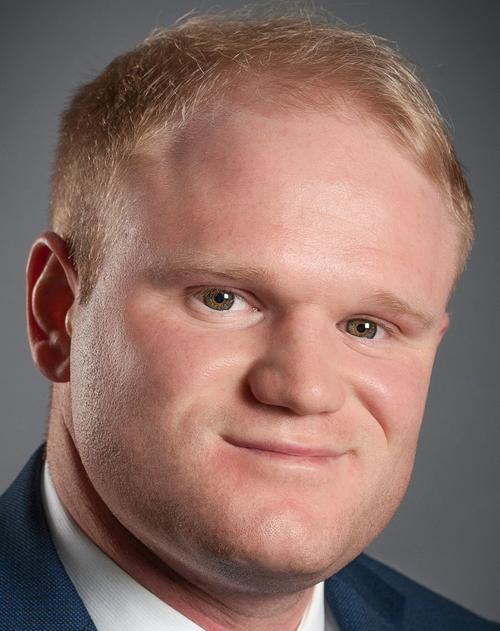 If things go as planned for the University of Mary football team this season, game programs will come in quite handy for fans in the stands.
The Marauders will play two quarterbacks tonight in their season opener at the Bowl against St. Cloud State at 6 p.m.; a handful of running backs are likely to get touches; and a slew of wide receivers will see balls thrown their way.
"We talked to the NSIC about letting us play with three footballs. If they let us do that, we would appreciate it," joked U-Mary head coach Craig Bagnell.
He was kidding, of course, but you get the picture.
Luke Little, an honorable mention NSIC pick last season, tops the receiving group, but he has plenty of help.
Senior Garrett Weissinger, junior college transfer Leo Vecchi and sophomore Danny Kittner all have high-end potential. Bagnell believes Kittner will be one of the best to play the position at the school when it's all said and done.
Two local products -- Century's Kade Lynch and Jaden Andresen of Mandan -- also have earned time. Bagnell said Andresen has made huge strides physically the last year.
"We have seven or eight guys we're very confident can make plays," Bagnell said. "When we go on the road, who dresses probably will come down to who can help us the most on special teams."
Running-backs wise, sophomore Bryan Lumsden has earned the start, but senior Sebastian Franck-Love, redshirt freshman DeShawn Cockrell and true freshman Jakim McKinney all get high marks from Bagnell. McKinney, a Phoenix native with 4.5 speed, could be the Marauders' home run hitter. Bagnell compares McKinney to former Marauder great Jamal Lomax.
"If he gets a seam, he could be gone for 60," Bagnell said of McKinney.
As for the quarterbacks, juniors Jordan Velarde and Logan Nelson plus sophomore Avery Gould have been battling all camp for the starting job. Two of the three will play tonight.
"If we stay healthy and have all of our guys, it will be a fun group to watch," Bagnell said.
Little, Weissinger, Noah Krebs and Jarad Zittleman have been named captains. Little and Krebs are from Bismarck. Zittleman is from Mandan.
SCOUTING SCSU
St. Cloud State returns an experienced team coming off a 7-4 season.
The Huskies nearly scored (255) and gave up (258) the exact same amount of points in 2018.
SCSU's defensive line is among the best in the conference with all-NSIC performers Ferris Ingraham and Skyler Kurt both back.
Offensively, senior quarterback Dwayne Lawhorn can run and throw. The Huskies also have one of the top wide receivers in the conference back in senior John Solberg, a first-team all-NSIC selection last fall.
"Last year after we played them I wasn't sure they'd win seven games, but their staff did a great job with their football team, improving as the season went on," Bagnell said of SCSU. "Their program has a history of success. They have a lot of quality players. For us to take the next step, we need to be able to beat good teams.
"We can do all we want, say all we want, but it doesn't matter until we start winning. We're in a business where we're judged on wins and losses. We understand that. We're fired up for the challenge and hope the community is excited to check out the '19 team."
Be the first to know
Get local news delivered to your inbox!