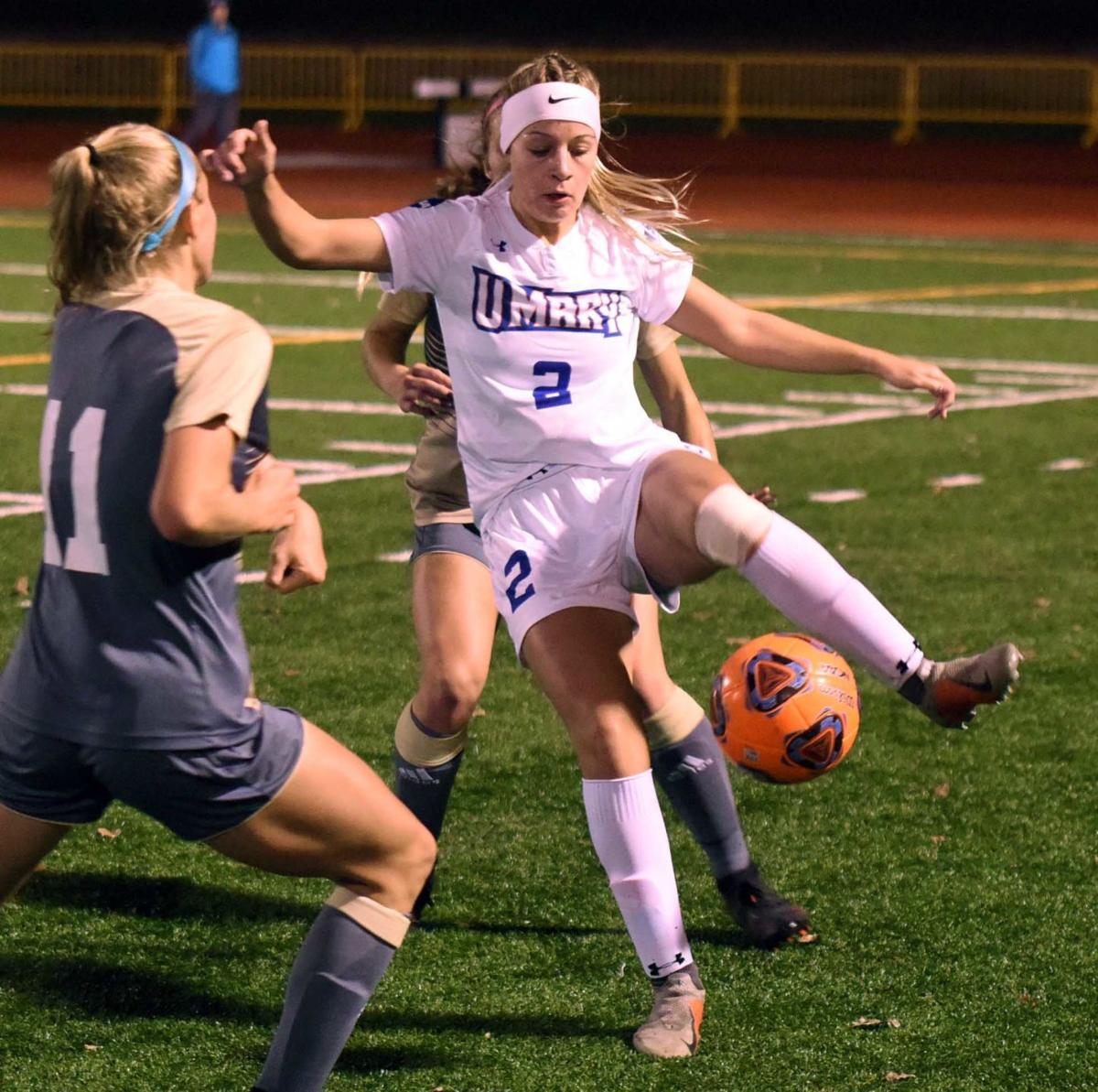 The University of Mary women's soccer team has strength in numbers this season.
Coach Sarah Cook's Marauders return plenty of quality and quantity in their return to the pitch for the first time competitively in nearly two years.
Heading into Monday night's season opener at the Bowl against MSU-Billings, the roster features 28 players, nearly all still challenging for meaningful minutes.
"I think we have a mix of new blood and returners with experience and that creates a hungry group who have put in lots of work the last two years getting ready for this season," Cook said. "Expectations are high."
The Marauders went 11-4-3 in 2019, which included an unbeaten 6-0-2 mark in Bismarck, securing their third straight trip to the Northern Sun postseason tournament.
It's been more than 650 days between games, but Cook said plenty was accomplished during the lengthy layoff.
"The attitude of the girls was great. We used it as a development process and everyone embraced it," she said. "It was an interesting year in that we were able to try so many things -- formations, training ideas -- that we would not have considered in a normal year because there's no margin for error."
The Marauders played three scrimmages during preseason with Cook using 25 players in the last one against Minot State Aug. 30.
"That's the most people in one game I've seen in my career," she said. "I think Covid teaches us that you can never really have one plan, so to have depth like we do, should really help us. We feel like any one of them could step up and start for us."
The lineup does include a handful of anchors, however.
Hannah Richter returns for her senior season. The Century High grad has started all over the field during her career, but earned All-NSIC honors in 2019 as a forward with seven goals.
"Hannah has been such a versatile player through her career," Cook said. "She'll lead the attack for us and we're very glad to have her there."
The Marauders also are very strong on the back line. Center backs Cassidy Pierce and Samantha Guzman were both all-conference picks in 2019. So too was goalkeeper Madisyn Waltman as U-Mary produced nine clean sheets. Pierce is a four-year starter.
"Cassidy and Samantha received well-earned accolades in 2019 and Madisyn also is a very accomplished player," Cook said. "They are staples for us."
The rest of the lineup will feature a mix of experienced players and talented newcomers.
Seniors Maureen Sullivan and Emma Davies netted five goals apiece in 2019. Yasmina Dokara, a junior from Fargo, was the leading scorer for the Marauders during their spring scrimmages.
Freshman Kendra Park, from Arizona, brings technical ability up front.
In the midfield, Emma Snider, a transfer from Georgia Military College, and sophomores Jessica Lemmon and Taylor Meyrick, can go forward and hold possession. 
Pierce and Guzman will log heavy minutes in the back, but they have support. A trio of freshmen -- Mary Meeks, Sophia Lange and Ava Vizenor -- have impressed. Noelle Vigneri, a junior, has proven versatile, spending most of her time now as a defender after playing midfield earlier in her career.
The Marauders were picked sixth in the preseason coaches' poll. Under Cook, the Marauders have become one of the most consistent programs in the 16-team Northern Sun.
"We're eagerly awaiting the first whistle of our season on Monday," Cook said. "Patience is a virtue. We learned that long ago throughout this process, but we're very excited about what's ahead for our team this season."