A long-awaited, inevitable opportunity arrived this summer for ACC basketball coaches.
Roy Williams' retirement in April, and Mike Krzyzewski announcing in June that he'd coach one more season before retiring in 2022, created a crack in the league's power structure.
For the first time in decades, teams could compete on the recruiting trail with North Carolina and Duke knowing those two powerhouses wouldn't have Hall of Fame coaches on the sidelines next season.
But a funny thing happened on the way to the reshuffling of league standings. The recruiting results show, thus far, nothing has changed.
Following this month's one-week early signing period for class of 2022 players, Duke has not only the top class in the ACC, but in the entire country, according to the 247sports.com composite rankings.
UNC is No. 2 in the ACC and No. 9 overall.
To quote The Who: Meet the new boss, same as the old boss.
That's at least true at the top of the rankings.
Scheyer, Davis don't skip a beat
Named as Krzyzewski's replacement as head coach starting next year, Duke associate head coach Jon Scheyer took the lead in recruiting the new Blue Devils this summer. He landed three top-10 players, including the No. 1 overall player Dereck Lively, in what's currently a four-man class.
UNC named Hubert Davis head coach in April, four days after Williams announced his retirement. Previously an assistant coach for the Tar Heels, Davis built on already established contacts to land four players, headed by the nation's No. 33 player, point guard Seth Trimble.
"The young men we want to sign have to be able to shoot and be versatile guys who can play multiple positions," Davis said in a statement from UNC. "We were specifically looking in this class for a point guard, a shooter with size and two big men who are versatile on both ends of the floor, and we were able to get all of that with these four players."
While Duke and UNC lead the ACC's pack at this point, the amount of top classes coming into the league does show other schools are landing talent as well.
After No. 1 Duke and UNC in the nation's top 10, four other ACC teams are lurking not far behind the No. 9 Tar Heels. Virginia is No. 11, with Syracuse (14), Notre Dame (16) and Miami (19). Florida State is next at No. 21, giving the ACC seven teams in the top 25.
The class of 2021 national composite rankings by 247sports.com had Duke, at No. 6 nationally, with the ACC's top class. Florida State joined the Blue Devils in the top 10 at No. 9.
But the only other teams in the top 25 were No. 17 Louisville, No. 24 Miami and No. 25 N.C. State.
In 2020, the ACC also produced two top-10 recruiting classes with No. 2 UNC and No. 3 Duke. Only No. 19 Virginia and No. 22 Clemson joined them in the top 25 nationally.
Transparency from the start
At Duke, Krzyzewski's retirement plan was executed specifically for honesty and transparency in recruiting. Krzyzewski didn't want to go into a recruit's home knowing he wasn't going to be coaching when that player arrived next season.
Just as important, it allowed Scheyer to be the face of Duke's future when he attended recruiting events like the Peach Jam last summer. When he walked into the facility wearing Duke gear, he was the main focus rather than walking in Krzyzewski's shadow.
"I wanted to make sure that Jon, on the road and everywhere, started with that spotlight on him," Krzyzewski told the News & Observer during an exclusive interview last August. "Now that we are doing well in recruiting and they are doing a good job, now the emphasis is on this year's team."
Davis started his new role in early April, two months ahead of Scheyer. Thus, the Tar Heels landed three recruits in this class before Duke secured a single commitment.
Will Shaver, a 6-9 center from Birmingham, Alabama, received a UNC offer on May 16 and committed on June 2.Trimble joined in next, receiving an offer on June 15 and committed to UNC on June 23.
By July 9, when 6-9 forward Jalen Washington from Gary, Indiana, committed, UNC had a great start to its class with three 4-star players.
Scheyer, along with Duke assistants Chris Carawell and Nolan Smith, got into the game a few weeks later and quickly bolted to the top of the recruiting heap.
Kyle Filipowski, a 6-11 center from Westtown, New York rated a five-star player, was the first commitment of Scheyer's regime on July 29.
"I'm really excited to have Kyle and his family in our family," Scheyer said in a statement from Duke. "Kyle was the first in this class to announce he was coming to Duke, and his trust and belief really meant a lot to me and our staff."
A few days later on Aug. 1, Dariq Whitehead, a five-star guard from Newark, New Jersey, committed to Duke. He was followed by Jaden Schutt, a 6-4 guard and four-star player from Yorkville, Illinois.
Scheyer and the Blue Devils landed the biggest prize in the class in 7-1 center Dereck Lively, the nation's No. 1-rated player, on Sept. 20.
"Dereck fits the profile of a modern-day big man," Scheyer said. "He can run the floor, he can finish above the rim and he's a great pick-and-roll player that can either pop or he can rim run and be a threat."
Whitehead, rated No. 3 nationally, and Filipowski, at No. 7, are also five-star players.
Duke might not be done. Mark Mitchell, a 6-8 forward from Wichita, Kansas, has Duke and UCLA at the top of his finalists list. UNC also has an offer out to Mitchell, who is a five-star player rated No. 15 nationally by 247sports.com.
N.C. State, after placing No. 5 in the ACC with a three-man recruiting class for the 2021 cycle, has no signed players for 2022, but two commitments. Both are three-star players in 6-10 center Shawn Phillips from Glendale, Arizona, and 6-2 point guard LJ Thomas from Carrboro and Bull City Prep.
According to 247sports.com, the Wolfpack have offers out to 24 players in the 2022 class with Phillips and Thomas the only commitments. Of the remaining 22, only one player — 6-7 Jerome Beya — remains uncommitted. The others have either committed or signed with other schools or decided to turn professional and skip college. That includes 6-9 forward Jai Smith, who signed with Overtime Elite last summer.
5 things to know about Jon Scheyer, who will succeed Mike Krzyzewski as Duke coach
1. He beat out Derrick Rose, among others, to be Mr. Basketball of Illinois in 2006.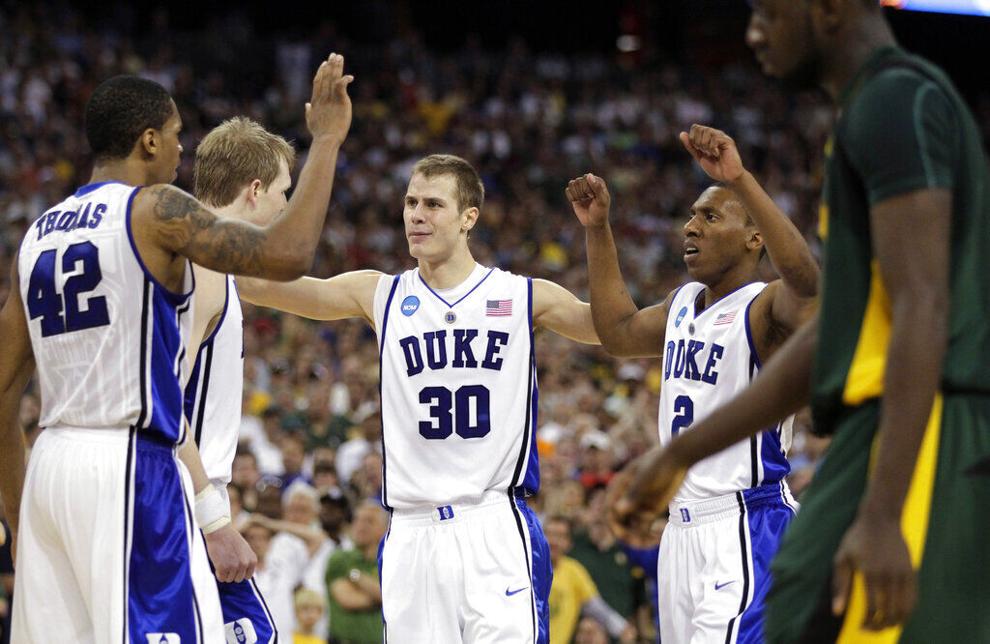 2. He won a national championship in his final college game.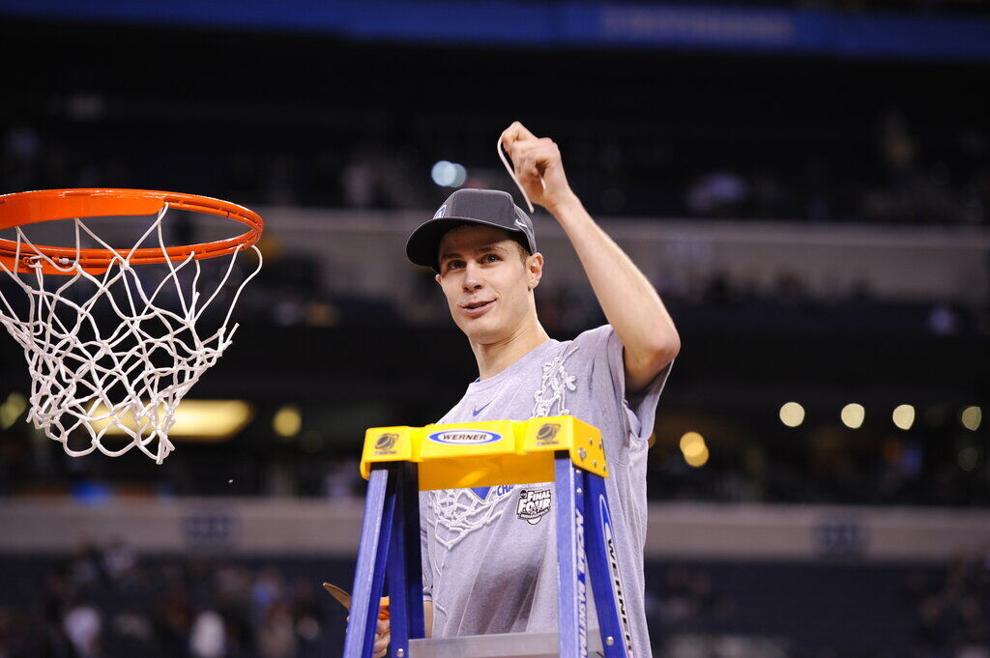 3. An eye poke during an NBA Summer League game left him legally blind in his right eye.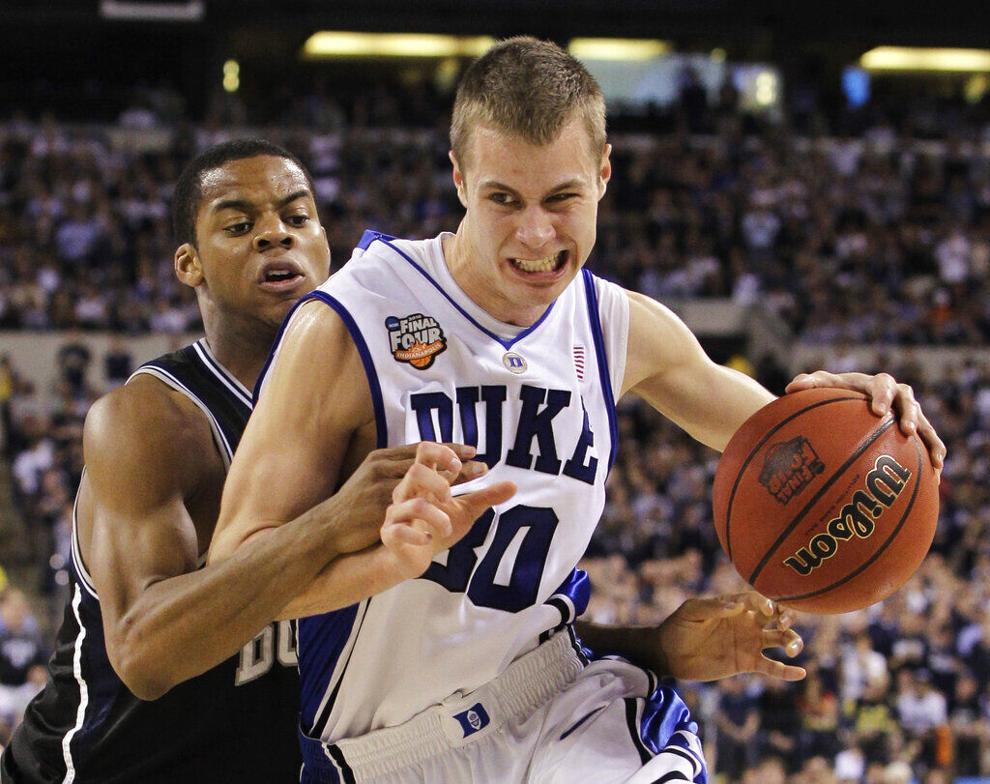 4. He replaced fellow Glenbrook North alumnus Chris Collins on the Duke coaching staff.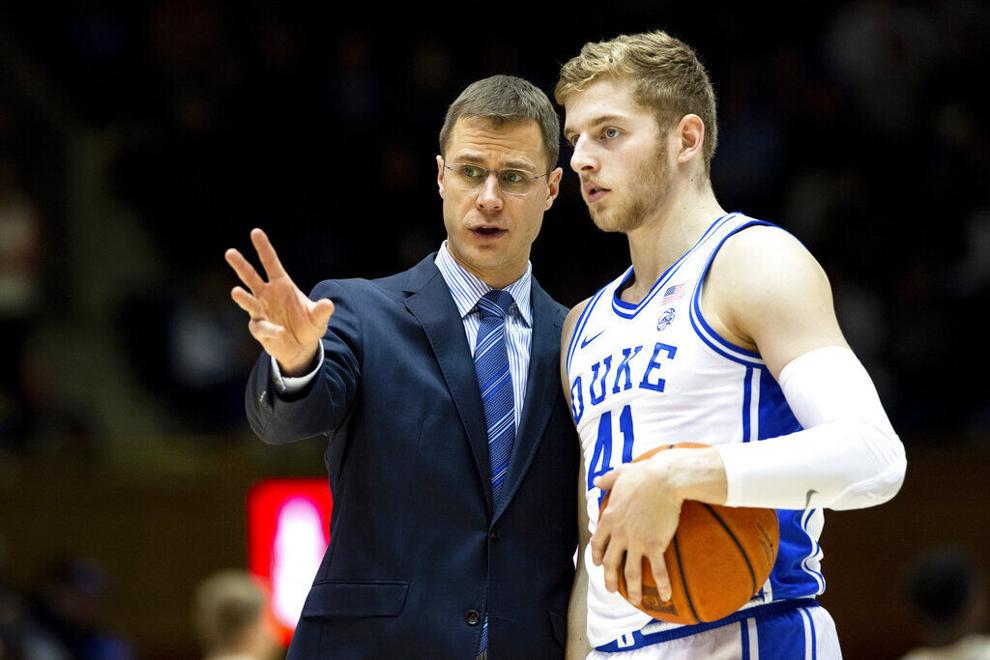 5. He's a member of the National Jewish Sports Hall of Fame.