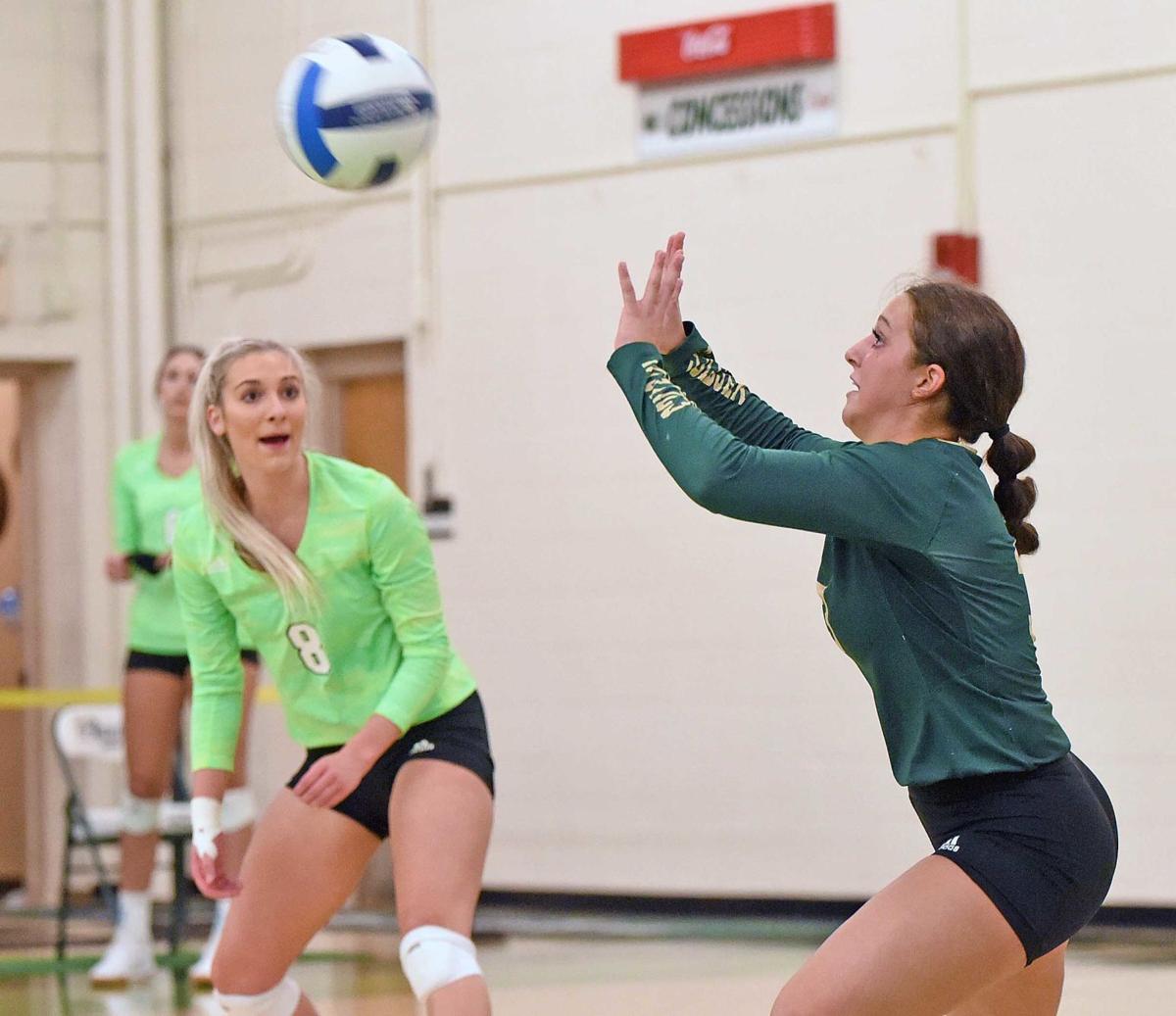 Bismarck State College's last volleyball season ended just a few months ago.
There was very little normal about it, other than the winning. The Mystics went 17-4 overall and advanced to the region title game, which was played March 31.
Fast forward to tonight and the Mystics are excited to start a new season, in their normal time slot as it were, with a trip to Williston to face the Tetons.
It's the second year for head coach Kyle Kuether, although in many ways, it feels like the first.
"The joke I tell people is that it's my second first year," he said. "Last year, the best way I can put it was, just an anxiety-filled year."
Covid-related regulations made everything complicated.
"For practice, it could only be four girls at a time. For lifting, the same way. Everything was very structured," Kuether said. "Credit the girls, they did the best they could with it, but the whole situation was just difficult."
When practice started a few weeks back, sophomore returners Greta Gibson, Abbi Kopp, Jossi Meyer, Reile Payne and Macy Wetsch were champing at the bit.
"The five sophomores came back ready to get it going. They were really fired up and ready to roll," Kuether said.
That passion for the game, the head coach said, has been on display from the start.
"Just a lot of competitiveness from Day 1," Kuether said. "We've had one great practice after another with girls competing for every position. A perfect example would be, last year we had two middles for two spots. This year we have four middles competing for two spots. That brings the best out of everybody."
The lineup is pretty well set heading into tonight's 7 p.m. Mon-Dak Conference opener in Williston.
Camaryn Beasley, a freshman from Legacy High, will be on the court pretty much all the time.
"Cam's stepped right into the setter position," Kuether said. "She's someone we'll need every play."
Meyer, a 6-foot-1 middle from Stanley, N.D., has made big strides in the last year.
"She's someone we're going to rely on huge," Kuether said.
Megan Klein earned the other starting spot in the middle. Klein has been a key contributor for Century High in volleyball and basketball the last few years.
"Megan's a really good player, we know that, but she's such an awesome person, too," Kuether said. "She's willing to take the heat. When something goes wrong, she doesn't put the blame on someone else. She's a great teammate."
BSC returns plenty of boom on the outside in Wetsch and Payne.
Wetsch, a former Bismarck High standout, clubbed 99 kills last season. She also served in 35 aces with her heat-seeking jump serve.
"You don't see many jump serves with spin," Kuether said. "She's gotten much more consistent with it even since high school. It's a good weapon to have."
Payne played basketball and volleyball last winter for the Mystics and was productive in both. The former Fargo Shanley star totaled 83 kills.
"Macy and Reile are both so consistent," Kuether said. "They don't make make a lot of errors. They're good passers. They receive the ball. Just solid all-around players."
In the back, the Mystics return one of the top defensive players in the conference in Abbi Kopp. The sophomore from St. Mary's turned up 294 digs as a freshman.
"She's our leader in the back row," said Kuether, who coached Kopp in high school with the Saints. "Abbi's really good back there."
All 14 players on the Mystics' roster are from North Dakota. The first-liners will be tough to take off the court.
"We won't be a team that subs a lot," Kuether said.
Six of the 14 on the roster are homegrown, which is not surprising, Kuether said.
"There are a lot of good coaches in Bismarck, going all the way down to the middle schools. They train the athletes really well," Kuether said. "Bismarck continues to produce a lot of good high school volleyball players and for us, with how we want to build our program, that's a very good thing."