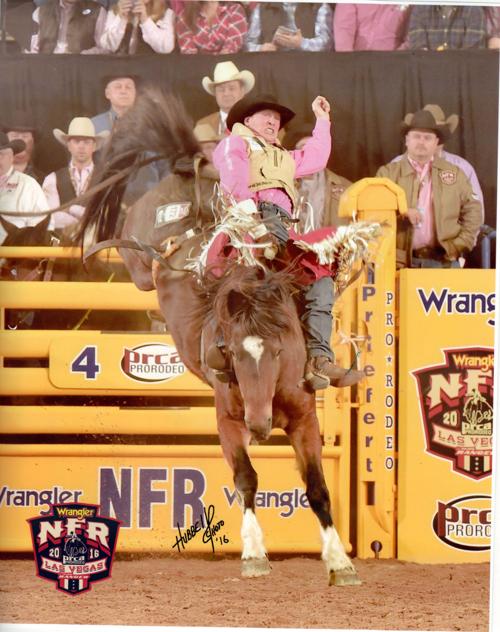 By any metric, it's been another banner season for Mandan rodeo standout Ty Breuer.
However, that doesn't mean it's been easy.
The 2017 campaign was the first time Breuer went all-in, meaning many long days on the road.
"This year was a little tougher. I guess, mostly because this was actually the first year I spent the whole year rodeoing," Breuer said. "I wasn't able to come home much at all."
But that was not the only reason.
In August, Ty's brother, Casey, suffered a broken back at a rodeo in Circle Mountain, Mont. Casey and Ty are Professional Rodeo Cowboy Association traveling partners. Ty suffered the same injury just a few years earlier in Denver.
"It was a bad injury. He had surgery done on it a couple days after," Ty said of Casey's injury. "He had two rods and a couple screws put in there. He's back home healing up. He's doing a lot better."
You have free articles remaining.
While there have been challenges outside of the arena, inside, things have gone quite well.
Breuer registered eight victories in six different states – California, Montana, North Dakota, Oklahoma, Wisconsin and Wyoming. Last weekend in Minot, he sewed up the year-end and average championships at the Badlands Circuit Finals Rodeo. The average is determined by the number of points scored in four rides. 
In all, he's earned more than $90,000 in prize money, and more importantly qualified for the National Finals Rodeo in Las Vegas in December. Only the top 15 bareback riders qualify. Breuer ranks 14th. He previously qualified for the NFR in 2013 and 2016.
 "It took a lot more money to make the finals this year," he said, which was a result of higher quality riders, more rodeos and more prize money to be won. "From that standpoint, it's been a good year. I feel pretty good about that part of it."
At 27, Breuer is in the prime of his career. Back home now at the family ranch, he'll spend the next couple of weeks training for the NFR.
"If you compared the training it'd be similar to a boxer," he said. "It's mostly on core muscles … and then practicing, mostly at my house."
After two straight stellar seasons, there's no thought of slowing down anytime soon.
"Whenever I'm not at the best of my abilities, I'll know when that time comes," Breuer said. "It's hard to say. So much can happen. Right now, I'm focused on what I'm doing."