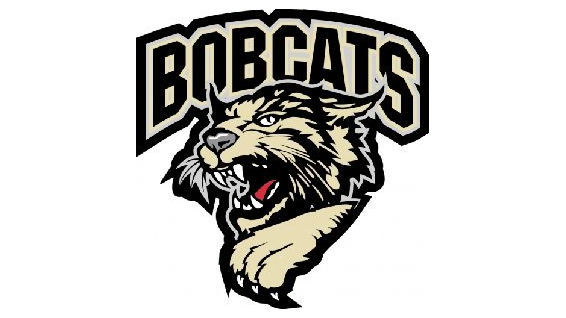 Bismarck Bobcats forward Austin Schwartz considers himself one of the lucky ones.
After all, he's at VFW Sports Center in Bismarck for another preseason camp, unlike many of his former teammates, whose 2020 playoff hopes were derailed by the COVID-19 pandemic.
 "I'm blessed to have the opportunity to come back and play another year," Schwartz said. "A lot of my good friends weren't able to finish their junior careers and that doesn't sit very well with anybody. But having the ability to come back is kind of a redemption to prove how good we were last year."
 The Bobcats were, in fact, very good last season. They started the season 15-1-2, and won 11 of their last 15 games before the season was called off prior to the March 13 game. At that time, they were second in the Central Division, just two points behind Aberdeen and closing fast.
 "It ended so fast. I don't think anybody knew what was going to happen," Bobcats head coach and general manager Layne Sedevie said. "Players safety and safety for everybody involved was the reason the league took the stance they did."
 The Bobcats went their own way, including Schwartz, who returned home to Parker, Colo., and found a way to train while rinks were shut down.
 He worked out in his garage and waited out three weeks before arenas reopened under strict protocols.
 "With facilities closed, you had to find ways to train," Schwartz said. "I found stuff in my garage and played roller hockey."
 Schwartz's first Bobcats team consisted of 16 veterans.
"Last year was an extremely high number. Everything has to fall in place to have that many return," Sedevie said. "This year's roster doesn't have near the experience."
  Schwartz, who had seven goals and 15 assists for 22 points, is joined on the training camp roster by former players Jeff Hutchinson (Defense, 0-0--0), George Grannis (Forward, 14-12--26), Tim Piechowski (F, 12-14--26), Patrick Johnson (F, 1-0--1) and Ryan Ullan (Goalie, 10-4-0, 2.31 GAA, .913 save percentage).
 Sedevie said forward Jack Conroy (2-3--5) and defenseman Dawson Klein (5-13--18) also are back.
  "We lost a lot of guys," Sedevie said. "We have some good returners coming back and I think we did a nice job finding guys to fill in and get us back to where we were last year. We have six, but we have the right six and that's an important piece."
 Sedevie said the Bobcats have a lot of work to do before their first exhibition game Sept. 18 at Aberdeen and their final exhibition at home on Sept. 25. The regular season is scheduled to start the second week of October.
 "When you return 16 guys and your number one power play unit, those are things you don't have to touch on. Now we have everything to work on," Sedevie said. "We need to put a lot of time into … all facets of the game."
 The Bobcats bolstered their blue line with the addition of John Gormley (3-7--10), a 6-foot-4, 205-pounder through the dispersal draft after the Kansas City Scouts ceased operation for the year.
 "John was going to be the captain for Kansas City so that's a big add for us. It gives us veteran leadership back there," Sedevie said.
 Sedevie said the league and team has set strict protocols to ensure a return to play this fall.
 "There are things that we have to do in order for us to play. That's just the reality of it, and our kids want to play in the worst way," Sedevie said.
 Sedevie said plans are in the works by the NAHL to expand rosters as insurance in the event players are infected or have to quarantine. The decision hasn't been made as to how many players will be added, Sedevie noted.
 "This situation is so fluid, you try to plan for everything," Sedevie said. "It's not out of the realm that somebody could get it, that's why we're trying … to limit certain stuff. The protocol we have is 10 pages long. It's in-depth."
Be the first to know
Get local news delivered to your inbox!