"We're all in the same boat."
 For five days the North American Hockey League has been treading ever closer to the edge of the cliff. On Tuesday it took the leap.
The North American Hockey League has canceled the remainder of its season, according to commissioner Mark Frankenfeld.
For high school and college teams in town, the first weekend in April typically brings a flurry of athletic activity.
High school football alignment will have a different look in 2021, according to a plan approved by the North Dakota High School Activities Ass…
The North Dakota High School Activities Association Board of Directors voted to extend the suspension of the spring sports season indefinitely…
 Century girls track and field coach Brennan Doan looked forward eagerly to getting started this spring, and not surprisingly so.
 Officially, Mandan High School junior Jaxon Duttenhefer committed to North Dakota State University football on Wednesday evening. However, hi…
In the space of a few hours, Ryan Decker went from preparing for a weekend series to parsing the end of his college baseball career. The N.C. …
It's late March and Tom Izzo is busy cleaning his garage, and his attic, and his home office with the overstuffed drawers. He's thinking about…
The NCAA Division I Council voted Monday to approve an extra year of eligibility for all spring sport athletes who had their seasons canceled …
The University of North Dakota's search for a new women's basketball coach has been put on hold.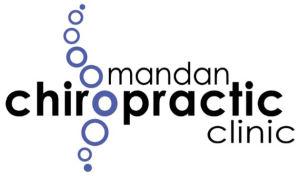 Mandan Chiropractic Clinic - Dr. Erik Isaacson
TEMPE, Ariz. (AP) — Arizona State junior big man Romello White is joining teammate Remy Martin in declaring for the NBA draft.
For decades we've heard the familiar chant emanating from the Wrigley Field bleachers whenever a fan catches a home-run ball hit by the visiti…
The NBA playoffs on cruise ships?
SEATTLE (AP) — Washington freshman Isaiah Stewart declared for the NBA draft Wednesday after becoming a bright spot in an otherwise disappoint…
MILWAUKEE (AP) — The NBA-leading Milwaukee Bucks remain confident the coronavirus pandemic won't put a permanent halt to the season and that t…
NEW YORK (AP) — With so much uncertainty around the NBA season, Brooklyn Nets general manager Sean Marks is no longer ruling out Kevin Durant …