It was a tough weekend for the Bismarck Bobcats.
He didn't know it at the time, but after Austin Bruins goalie Brett Miller survived the first period on Friday night he was home free.
Three different Minot players scored as the Minotauros scored a New Year's Eve road win over the Bismarck Bobcats on Tuesday in NAHL action.
Down 3-1 after 40 minutes, Bismarck erupted for five third-period goals to rally past Minot 6-3 at VFW Sports Center on Friday night.
 Sixty minutes is apparently not enough for the Aberdeen Wings and the Bismarck Bobcats.
Bobcats rally from 3-1 deficit to post NAHL victory over Minotauros
With the game on the line, the Century Patriots turned to Cade Feeney.
Century's 42-game winning streak came to an end Thursday night.
Parker Zander is making up for lost time.
When junior defenseman Breanna Helbling suited up for Tuesday's hockey game with Dickinson, she had no idea what lay in store. She just knew M…
There were big shoes to fill this season for the Mandan girls basketball team.
Coach Guy Melby's wrestlers from Sidney, Mont., ran far, far away from the field at the Bismarck Rotary club wrestling tournament this year.
Don't do it, Trevor Lawrence. For your own physical safety and the financial future of you and your family, don't do it. Don't go back to Clemson.
Ryan Day is slowly getting over Ohio State's heartbreaking loss in the College Football Playoff semifinals. "As opposed to every second, (now …
In a now-private Twitter video, Browns and former LSU receiver Odell Beckham was recorded peeling off cash for LSU players after Monday night'…
A nine-game winning streak, a 13-game home winning streak, and a 15-game unbeaten streak. All wiped out on a Friday night in Grand Forks.
Find out where your team landed in our way-too-early 2020 college football top 25 rankings.
See all the highlights from the College Football Playoff championship game as No. 1 LSU beat No. 3 Clemson in New Orleans, 42-25.
Bismarck State College star Amber Stevahn is among the best scorers in the junior college basketball ranks.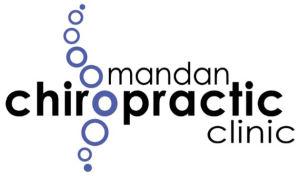 Mandan Chiropractic Clinic - Dr. Erik Isaacson
MURFREESBORO, Tenn. (AP) — A grand jury has brought charges in a sex trafficking case against former NBA player and one-time University of Ala…
LOS ANGELES - The two young coaches were friends, close like brothers. So in 2017, when Los Angeles Rams first-year coach Sean McVay and then-…
When Andy Reid was an assistant coach at Northern Arizona in 1986, Dave Toub had recently joined Bob Stull's staff at Texas-El Paso and took R…
Alonzo Highsmith won't be hired in an administrative role with the University of Miami football program, despite a brief second flirtation wit…
SANTA CLARA, Calif. - The 49ers on Thursday racked up another award from the Pro Football Writers of America. General manager John Lynch was n…
A look at the upcoming week around the Atlantic Coast Conference:
Milwaukee Bucks (37-6, first in the Eastern Conference) vs. Brooklyn Nets (18-22, eighth in the Eastern Conference)