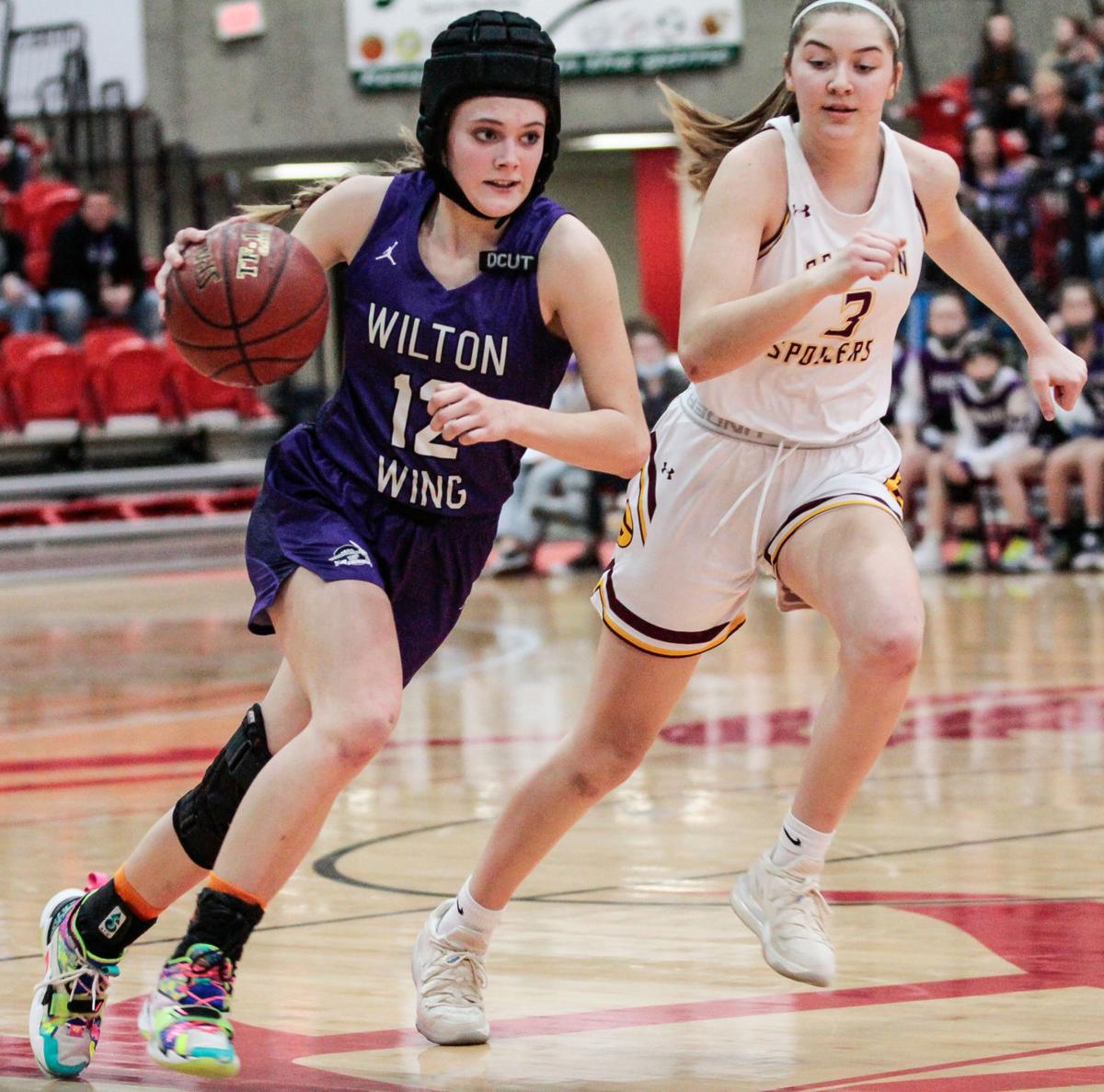 Wilton-Wing's Hailey Quam has been named to the Class B girls all-state basketball team.
The 5-foot-10 sophomore, who led the Miners to a fourth-place finish at the state tournament and a 21-4 record, was one of 10 players selected to the second team.
Quam averaged 27 points and 15 rebounds for the Miners. She shot 55 percent from the floor.
The all-state team is voted on by the North Dakota Sportswriters and Sportscasters Association.
Hettinger-Scranton's Sam Oase was one of five players named to the first team for a total of 15 players total earning all-state honors.
Oase, who was voted the Miss Basketball award winner earlier in March, led the Night Hawks to a 20-7 record, including an eighth-place finish at the state tournament at the Minot State Dome.
Headed to Black Hills State to play college basketball, the 6-1 Oase averaged 20 points, 11 rebounds, 3 steals and 2 blocks per game.
Joining Oase on the first team are Abby Duchscherer of Kindred, Thompson's Mackenzie Hughes, Carlee Sieben of state champion Grafton and Westhope-Newburg's Ellie Braaten.
Kidder County's Madelyn Schmidt was one of the 10 players named to the second team. Schmidt, who will continue her career at the University of Jamestown for the Jimmies next season, was named to the all-state team for the the third year in a row. Schmidt, who averaged 19.9 points, 4.1 assists and 3.3 steals, helped the Pirates to at 17-4 record and the Region 3 championship game. She finished her career with 1,663 points.
Also named to the second team were Sadie Hansen of Oakes, North Dakota State commit Abbey Kubas of Dickinson Trinity, Quinn Neppl of Benson County, Ezura Rainbow from Four Winds-Minnewaukan, Richland's Megan Roob, Elizabeth Schanilec of Midway-Minto, Decontee Smith from Central Cass and Trenton's Alysaa St. Pierre.