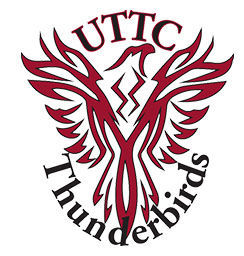 United Tribes ended any suspense early on Saturday afternoon.
The Thunderbirds blitzed Central Community College (Neb.) with a 26-3 first quarter en route to a 77-53 victory and a trip to the NJCAA Division II national tournament.
The win capped a dominant 3-0 run through the postseason for United Tribes, which won its three tournament games by an average of 19 points per game.
"(CCC) had some big girls and we wanted to get out in transition and use our running game," UTTC head coach Kelsey Peltier said. "It was a great start for us. The girls were really focused and ready to play today."
The Thunderbirds earned their first trip to nationals since 2016. The tournament will be played in Port Huron, Mich., March 17-21.
"It's really big for our program and the college," Peltier said. "Everybody is doing their part. We have a lot of positive things happening at United Tribes. It seems like everything is coming together."
You have free articles remaining.
Karissa DuShane poured in 20 points to lead four Thunderbird players in double figures. Nine scored in all.
"Karissa doesn't hardly ever come out of the game," Peltier said. "She's very valuable on both ends of the floor and she's smart. She plays like a sophomore."
Bismarck High graduate Hannah Golus turned in another solid game in the paint. The freshman totaled 11 points and 14 rebounds.
"Hannah is a very valuable player. She can go inside, she can go outside. She's basically been controlling the boards for us. She's had a very good season," Peltier said.
LaTosha Thunderhawk, a freshman from Solen, pumped in 14 points. Amryn Brown continued her strong play off the bench with 15 points.
"We thought we'd have a good depth this season and it's played out that way," Peltier said. "When you're able to have those girls come in, be aggressive and keep it going, that makes a big difference."
United Tribes plays primarily NJCAA Division I teams during the regular season, like Bismarck State College and its other Mon-Dak Conference rivals. It's a gauntlet that pays dividends.
"We've played against really good competition all season. Most of our games are against D-I teams like BSC and Wahpeton (NDSCS)," Peltier said. "When we get to the postseason, we feel prepared."
Be the first to know
Get local news delivered to your inbox!