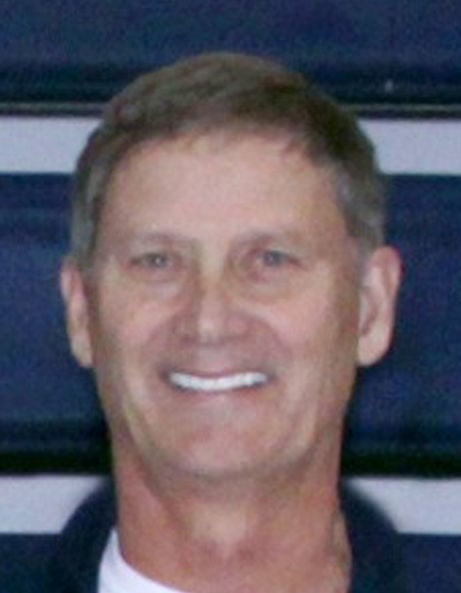 It was a talk Brad Miller was totally unprepared to give.
Heading to practice on Friday, the Shiloh Christian boys basketball coach was getting ready to start preparing for Hillsboro-Central Valley, the Skyhawks' quarterfinal opponent for the Class B state tournament. Instead, it turned into a tough moment.
"I walked into the gym and found out right then, didn't really have time to think about what to say. Even if you had time to think about, I'm not sure what I would have said," Miller said. "It was a hard conversation to have."
Miller was one of eight coaches forced to tell his players that the tournament, which brought nearly 30,000 fans to the Minot State Dome last year, had been suspended due to the coronavirus pandemic. Beulah, Edgeley-Kulm-Montpelier, Four Winds-Minnewaukan, Hillsboro-Central Valley, Richland, Rugby and New Town also had earned trips to Bismarck for the tournament, which was supposed to start on Thursday.
"Just a lot of disappointment not for myself, but for my kids," Miller said. "It's the same for all the other teams and their coaches and players. Everybody was faced with the same situation."
Shiloh was seeded fifth in the tournament with a quarterfinal game against Hillsboro-Central Valley. The Burros (20-4) were one of five teams in the  tournament the Skyhawks (18-6) had played previously.
You have free articles remaining.
"We had a good season. We played a really tough schedule and I thought we had been playing well down the stretch," Miller said. "We had six losses, so we weren't the favorite by any means, but I liked our chances. You had eight good teams make it, but we weren't afraid of anybody."
Shiloh steamrolled through the District 9 and Region 5 tournaments, going 5-0 and winning by nearly 20 points per game on average.
"You win the regional championship, everybody's excited and happy, you celebrate and all of the sudden its over," Miller said. "It's a tough deal."
More so for the seniors than anybody else, Miller noted.
"Those seniors put in a lot of work over the summer, you feel really bad for those kids," he said. "The younger kids might have a chance to get back to state some other year. It's not a given of course, but it's possible. For those seniors, not just the kids on our team, but all the other teams too, this was their last chance.
"Those kids at the Class A tournament, they had a difficult situation too. To start playing and then have it called off. It's just one of those things you don't ever prepare for."
As for what's next, Miller's not quite sure.
"We're still working through that. We haven't turned in our uniforms yet, I guess just kind of hoping to find some way to play it out," Miller said. "These are difficult decisions people have to make. We certainly understand that. There's nothing easy about any of this."
Be the first to know
Get local news delivered to your inbox!