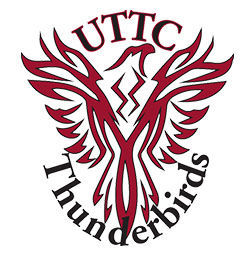 For Kelsey Peltier, the script got flipped pretty quickly.
In the span of a few hours, the United Tribes Technical College women's basketball coach went from prepping her team for nationals to turning the page to next season. Instead of a trip to Port Huron, Mich., the Thunderbirds' season, like that of so many others, was over, due to the coronavirus outbreak.
The National Junior College Athletic Association initially postponed its national tournaments by a month, pushing it from mid-March to April 20. That lasted for barely 24 hours, however. When the NCAA made its decision to cancel its remaining winter tournaments and the entire spring season, the NJCAA followed suit.
"We were getting ready to watch film on the team we were playing, then things started to happen kind of quickly and it was gone," Peltier said. "The girls were heartbroken, especially the sophomores. They worked hard all year. We were playing our best at the end of the season and we were finally able to get back to the national tournament. It's disappointing, but unfortunately a lot of teams across the country are in the same boat."
For sophomores Amryn Brown, Karissa DuShane, Gillian Medicine Cloud, Kierra Johnson, Shayla Schooner and Jasmyn Two Moons, it was one more chance to play in front of coaches looking to add players for next year.
"Normally, there are a lot of college coaches at nationals. Our girls were excited for that part of it," Peltier said.
DuShane, a 5-foot-5 guard from Hardin, Mont., has heard from a handful of schools already. She averaged 13.7 points, 4.5 rebounds and 3.2 assists while shooting 52 percent. Problem is, recruiting has been shut down until at least April 15 as well.
You have free articles remaining.
"It's kind of throw everything up in the air," Peltier said. "For the girls that want to continue playing, it's hard because you can't really have any contact. For us, we're trying to recruit for next year. Everything is kind of in a holding pattern."
The Thunderbirds (13-17) were heading to nationals hot. They won all four of their postseason games by 10 points or more. Their run of strong play was going to be tested, though. United Tribes was the 16th seed out of 16 teams and were set for a first-round contest against No. 1-ranked North Iowa Area Community College, owners of a sparkling 32-1 record.
"We were matched up against the No. 1 team," Peltier said. "It was going to be a big challenge, but the girls were really excited to play them."
After a shaky start to the season, the Thunderbirds, who play in NJCAA Division II postseason tournaments, had gone 6-3 from the start of February until the end of the season.
"I don't think our record reflects the season we had overall. You have to keep in mind, we play a lot of top-notch Division I teams during the season in our conference," Peltier said. "Playing those strong teams really is a benefit to us when we get to the postseason. We hit our stride over the last few weeks of the season."
Instead of seeing where they stood against the top D-II JUCOs in the country, they'll turn the page to next season. Graduation will leave the Thunderbirds a little light on the perimeter, but they're set in the post. Hannah Golus, a Bismarck High grad, had a banner freshman season averaging 12.1 points and 7.5 rebounds per game. LaTosha Thunderhawk also returns. The 5-9 Solen product averaged 8.1 points and 5.8 rebounds.
"We're definitely excited to have Hannah and LaTosha coming back. Hannah was all-region and LaTosha played very well," Peltier said. "It's so nice to have two really good post players to build around.
"There were a lot of positives this season for sure. Now we just have to keep working on bringing in some good players for next year."
Be the first to know
Get local news delivered to your inbox!