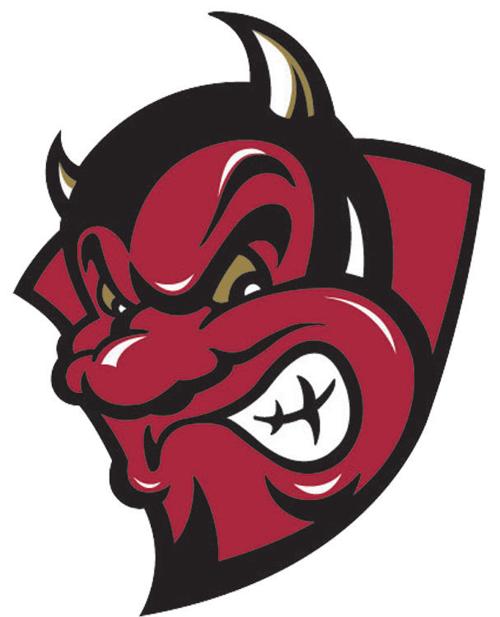 Bismarck High started the high school basketball season with a bang on Saturday.
The Demons, featuring virtually an entirely new team, knocked down 19 3-pointers en route to 107 points in a road victory over Fargo North.
As sizzling as the stat sheet was, that's not what has head coach Jordan Wilhelm excited.
"Our guys have had fantastic energy and effort in practice," Wilhelm said. "It's been through the roof."
Saturday's school record 19 3-pointers, with four players scoring 11 or more points in the win, won't happen every night, but Wilhelm is counting on the team's hard-working attitude to maintain.
"It starts with our seniors and those guys have set a really positive tone with how hard they've worked," Wilhelm said. "At BHS, when we've had success, it's the seniors leading the way with how they handle themselves and the younger guys seeing that and learning.
"We're not going to shoot 19-for-40 every game on threes, we know that. But what we can control is our level of intensity on defense, how we crash the glass, how we attack the rim – we can control those things."
Wilhelm does think he has players capable of knocking down shots.
"We want our kids to shoot when they're open and shoot with confidence," Wilhelm. "I don't want them thinking, "If I miss, is coach going to pull me out?'"
The Demons took it to North early on Saturday, scoring 60 first-half points. The Spartans aren't some scrub East Region team, either. They are picked fifth in the conference.
"We came out guns a blazing shooting-wise, yeah, but I thought we just came out with a ton of energy," Wilhelm said. "We punched (North) in the mouth and they didn't have an answer for our intensity. That effort, we can bring that every night, and if we do, that will give us a chance.
"That said, we just got done watching film and there are a whole bunch of things we can do better."
Nine different players made 3-pointers for the Demons in Saturday's 35-point win. Junior Max Tschosik led the way with four from deep in a banner 31-point performance.
"Max is a kid that we've known since the start of his career that he's a special talent," Wilhelm said. "He really started coming on in the sophomore tournament last year, averaging 25 points per game, making big bucket after big bucket. We added him to our tournament roster last year and then he had a really big summer. ... He has a lot of ability."
Junior Gunner Swanson, one of only two players with extensive varsity experience on the roster – senior Nick Hinsz is the other – scored 15 points. Sophomore Treysen Eaglestaff hit for 15 points. Senior Kade Rohlfs dropped in 11 points.
Balance, in terms of minutes and scoring, figures to be a theme for BHS.
"We feel like depth will be one of the strengths of this team," Wilhelm said. "If we play at the speed we want to play at, guys aren't going to be able to play more than 2-3 minutes at a time until they get their basketball legs under them. You're going to see 12 to 15 guys play."
The Demons will need everybody this week. Tonight, they head to Mandan to face the Braves (0-1), who are coming off a 62-58 home loss to West Fargo Sheyenne in their opener on Dec. 6. On Friday, BHS welcomes in defending Class A state champion Jamestown. The Blue Jays routed Valley City 82-41 in their opener.
"Mandan no doubt has more experience than us. Elijah Klein is going to be a handful. He's not only one of the best players in the region, he's one of the best players in the state," Wilhelm said. "This will be a challenge for us, no question. But at this point in the season, we're more worried about ourselves.
"The West Region is as deep as it's ever been. Every time out, it's going to be really tough."
Be the first to know
Get local news delivered to your inbox!