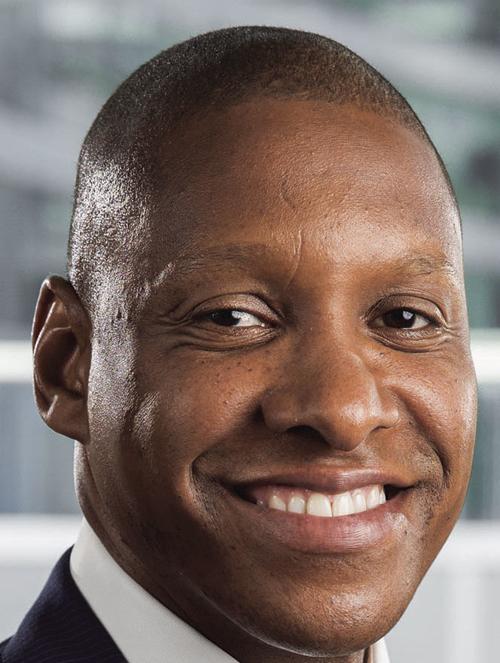 After firing the reigning NBA Coach of the Year last May, following a 59-win season, Masai Ujiri was under siege in many pro basketball circles.
Needing to hear from a friendly face, the president of basketball operations for the NBA champion Toronto Raptors sent a text message toward Bismarck. On the other end was his former college basketball coach, BSC's Buster Gilliss.
"I hadn't really been paying attention that day and as we were texting back and forth I saw on the bottom of the TV that Dwane Casey had been fired. There was a lot of backlash and controversy over that. He was just looking to talk to somebody different," Gilliss said. "It was a tough day, a busy day for him, but I had no idea that had gone down until I saw it on TV."
Ujiri and Gilliss' relationship dates back to 1993 when the BSC head coach recruited the England-born son of Nigerian parents to Bismarck from a high school in Seattle.
"Masai knew a former player of mine, Godwin Owinje. Godwin went on to play at Georgetown with Allen Iverson. Masai was playing at a school in Seattle at the time and he told Godwin he wanted to play with him," Gilliss recalled. "Masai was a very self-driven player. He was a hard-nosed player. He played hard all the time, very intense."
Ujiri has shown multiple times he's not afraid to make bold decisions. He traded perennial all-star DeMar DeRozan for Kawhi Leonard, even though the eventual NBA Finals MVP was in the final year of his contract. A report on Tuesday said Leonard is expected to either resign with the Raptors or head to his home state of California and join the Los Angeles Clippers.
"He's not afraid to roll the dice," Gilliss said of Ujiri. "When you look at a lot of the big decisions he's made, they usually end up working out in his favor."
You have free articles remaining.
Gilliss and Ujiri remain in contact with hopes of one day getting his former player in BSC's hall of fame.
"I do speak with him occasionally, we text back and forth. It's not like it's every day, but we keep in contact," Gilliss said. "We'd really like to get him out here for the hall of fame weekend. But between the playoffs, then they're getting ready for the draft, we haven't been able to get it worked out yet, but we're hoping to do that."
Having an alum at the top his profession has brought pride to the college.
"It says something for BSC. We're certainly proud of what he's accomplished," Gilliss said. "It's kind of like being a player. If you're good enough, people will find you."
Before he was a top NBA executive, Ujiri could play the game too.
"Toronto's really good young player (Pascal Siakam), Masai was like that for us. Somebody would get a rebound and Masai would get out in transition and get a lot of dunks. He could really jump for his size," Gilliss said of Ujiri. "He was an exciting player. He was a two-time all-conference and all-region player for us. Good team player. Just really had a desire to win."
Ujiri has proven to be a true success story with the origins based in Bismarck.
"He came to BSC without a quarter in his pocket, but he always had a smile on his face. He's very personable and gets along with everybody," Gilliss said. "He's like what people see today. Very charismatic. Very driven to succeed, and we'll always be rooting for him."