WEST LAFAYETTE, Ind. — Purdue center Zach Edey donned Sunday's postgame prizes with pride.
A bloody lip felt like a championship belt, and the homemade T-shirt his mother handed him was a reminder of how far his all-around game has come in three college seasons.
Edey scored a career-high 38 points and grabbed 13 rebounds, leading No. 1 Purdue to a 77-61 victory over Michigan State.
"When they started hacking me, it got me going a little bit. They busted my lip in the second half," Edey said with a smile. "They always play super physical."
Perhaps not surprisingly, the two best games of his career both came against Michigan State over the past two weeks. This time, his mother, Julia, rewarded him with a shirt bearing a new nickname, "Big Maple," on the front and a new moniker, "He's not just tall, eh?" on the back.
Edey, who had 32 points and 17 rebounds in a 64-63 win at Michigan State on Jan. 16, appreciated the gesture after going 15 of 24 from the field. He also had three assists and a career-best three steals.
Once again, Michigan State had no answers.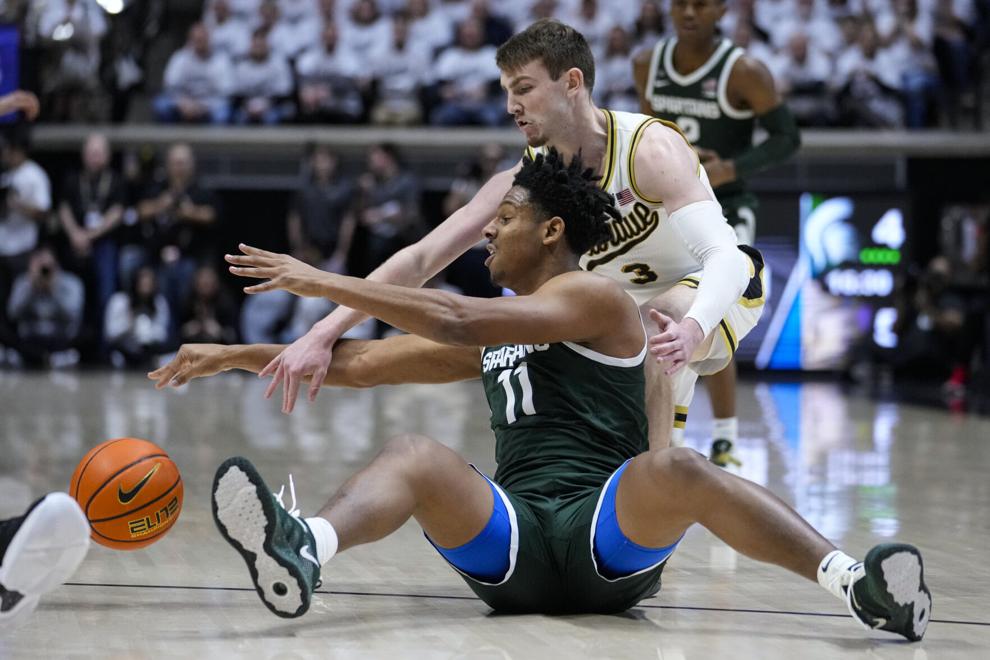 "If one guy gets 70 points in two games, you can't blame that on the players. Blame the coach," Spartans coach Tom Izzo said. "We just couldn't cover him."
At 7-foot-4, 290 pounds, Edey is a load, but he had help Sunday.
David Jenkins Jr. added a season-best 11 points and Fletcher Loyer had nine as the Big Ten-leading Boilermakers (21-1, 10-1) won their eighth straight.
A.J. Hoggard led Michigan State with 20 points and Jaden Akins had 12. The Spartans (14-8, 6-5) haven't won at Mackey Arena since 2014, and Edey stood in their way again.
After scoring just four points and grabbing only one rebound in the first 12 minutes, he heated up quickly and put the Spartans in deep trouble.
A stretch of eight consecutive points for Edey sent the Boilermakers on a half-closing 23-5 run. Izzo also drew a technical foul at the end of the first half, and Braden Smith converted both free throws for a 42-22 lead before the second half started.
Edey was just warming up.
He scored Purdue's first three baskets in the second half. When Michigan State went on a 7-0 run to close to 53-43, Edey made two layups and four free throws, extending the lead to 61-45 with 8:58 to play.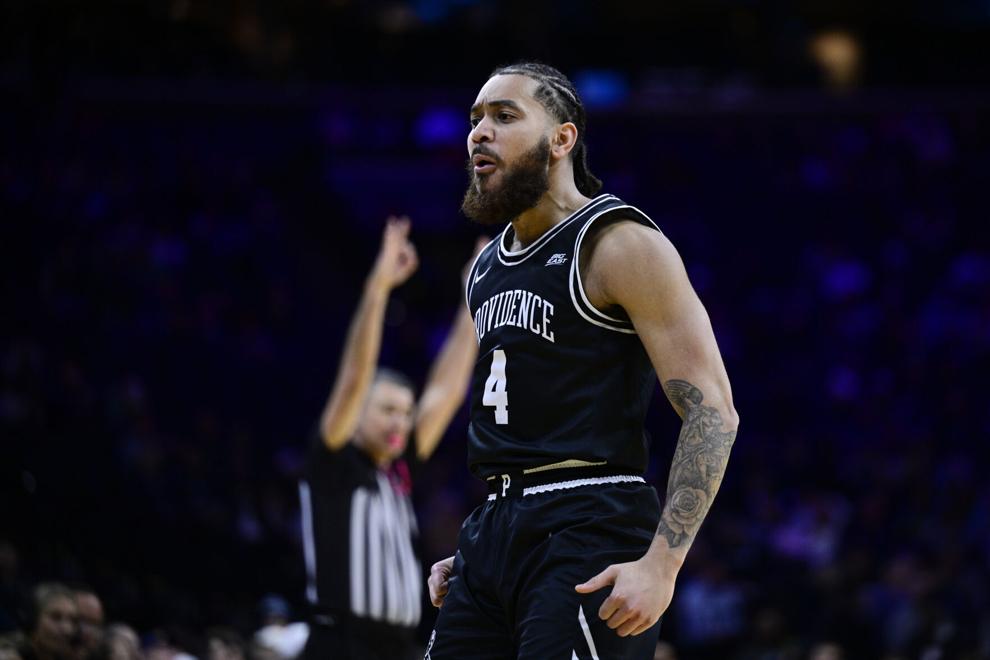 NO. 23 PROVIDENCE 70, VILLANOVA 65: Jared Bynum scored 19 points and hit a key jumper and two free throws late to help Providence defeat Villanova, 70-65, in Philadelphia.
Ed Croswell scored 14 points for the Friars (17-5, 9-2 Big East). Cam Whitmore had 21 points to lead Villanova (10-11, 4-6), which returned to the court after an eight-day layoff.
Justin Moore played for Villanova for the first time since suffering a torn Achilles' in the team's Elite Eight victory over Houston last spring. He finished with five points.
The game was played at the Wells Fargo Center and ended about an hour before the Philadelphia Eagles hosted San Francisco in the NFC championship game across the street at Lincoln Financial Field.
There were some Eagles chants and plenty of green jerseys throughout the arena.