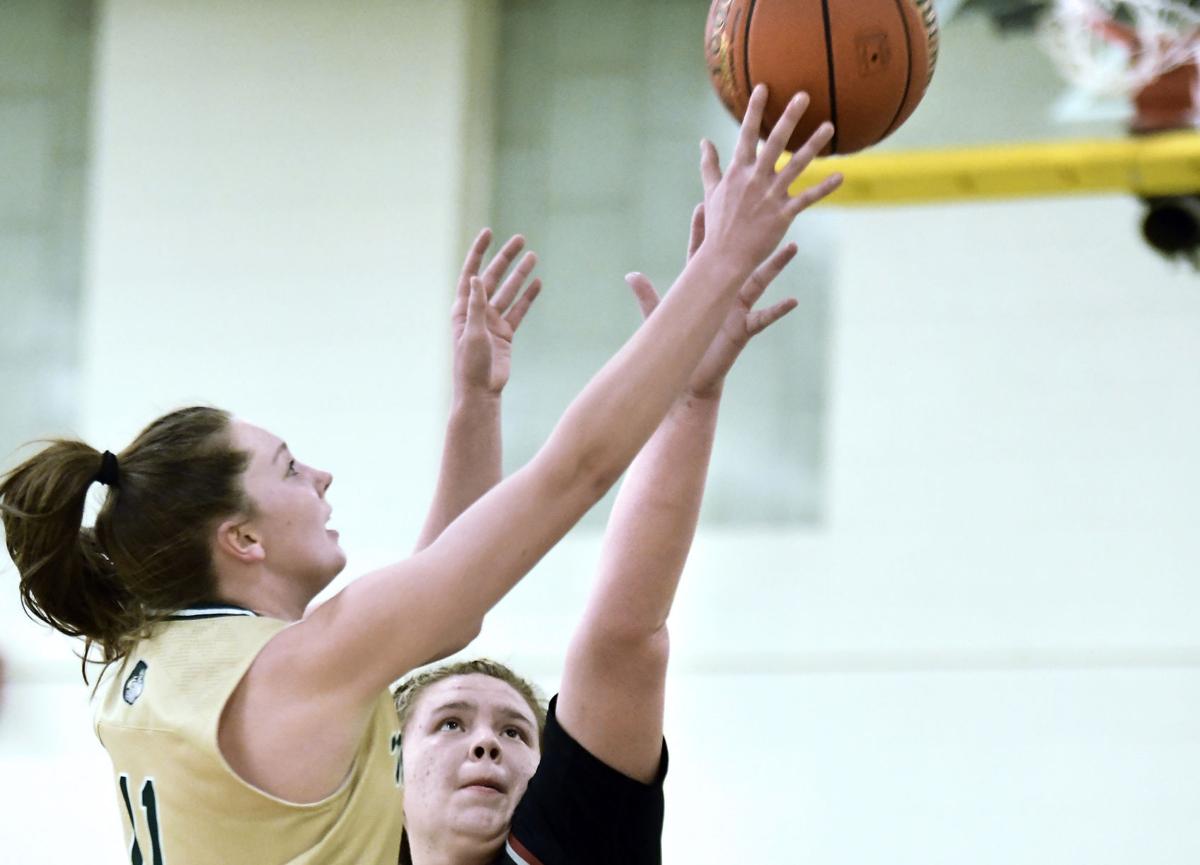 "We didn't lose, we just ran out of time."
 It's an oft-repeated coaches' cliche, one that might have been useful for United Tribes' six-woman basketball team Thursday night.
 The Thunderbirds dug themselves a 53-22 halftime hole. Then they bounced back to outpoint host Bismarck State College 49-33 in the second half. 
 That totals out to an 86-71 BSC victory, but the dash to the finish line belonged to United Tribes, which owned the fourth quarter 28-13.
 BSC opened a pair of 34-point leads -- 60-26 and 68-34 -- early in the second half before things went sour. Once the Thunderbirds righted the ship, they cut the deficit to 12 points on LaTosha Thunderhawk's shot from the paint. That basket made it 78-66 with 4:59 to play.
 The Mystics scored eight of the final 13 points, six of them at the free-throw line. Reile Payne sank four freebies and Sam Oech added two gift tosses and a basket.
 BSC coach Thai Haggin said the fat 53-24 halftime lead worked against the Mystics in the final 20 minutes.
 "Our intensity level went down on defense. ... The biggest thing we stopped doing was communicating, and communicating is a big part of defense," Haggin noted. 
 "If we don't get it done on defense and get in transition it doesn't work for us," she added.
  Haggin said United Tribes has snipers who can't be left alone to ply their trade.
 "With a team that can shoot the ball like that you have to get a hand in their face ... or they'll get on fire," she observed.
 That's precisely what happened in the second half. The Thunderbirds hit 18 of 35 shots, a 51 percent pace, that included nine of 18 from beyond the arc.
 BSC, meanwhile, struggled after intermission, converting just 12 of 39 shots for 31 percent accuracy.
  United Tribes coach Kelsey Peltier said there was a simple explanation to her team's Jekyll-and-Hyde performance.
 "We got some ball movement ... and found the open player," she said. "When we share the ball we're pretty decent."
 Peltier said with just a one-player bench she has to remind her team that it's not necessarily swimming upstream.
 "We have a lot of talent on our team. We've got to believe in ourselves. ... I tell the girls there are only five players on the court at one time so (a short bench) doesn't really matter," she noted.
 The Thunderbirds have lost one-third of their team since the season began.
 "We started in January with nine (players), and with injuries and illness they just kind of dwindled away," she said. 
 Four of the United Tribes starters reached double figures. Haylee Langdeau, a 5-foot-6 freshman guard, led the way with 24 points. Thunderhawk tallied 21, Sarah Hunter added 12, as did Hannah Golus. Golus also hauled down 11 rebounds.
 Payne, a 5-foot-8 freshman, scored 17 points and snared nine rebounds for the Mystics. Kaity Hove, Sam Oech and Jenna Rust joined her in double figures with 14, 13 and 12 points, respectively. McKenzie Johnson pulled down nine rebounds to go with eight points.
  Thursday's clash was the second of three BSC-United Tribes matchups.
 With the victory, the Mystics stand 5-2 with three straight wins. United Tribes is 1-6.
 The Mystics won the first contest with the Thunderbirds 93-66. The teams meet again on March 7 at BSC.