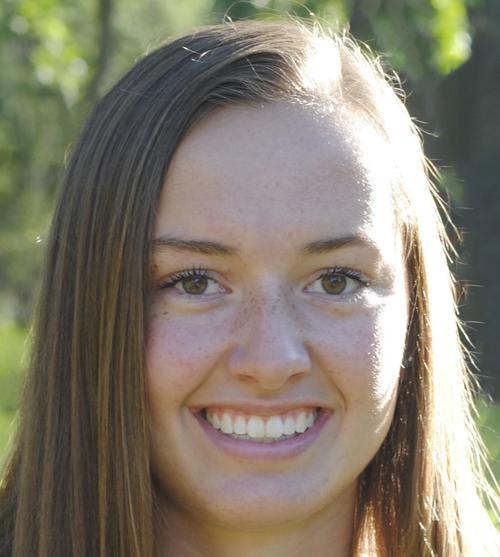 AREA SPORTS BRIEFS
DRESSLER WINS SCHOLARSHIP AWARD
Recent Legacy graduate Alexis Dressler is the Section 5 winner of National Interscholastic Athletic Administrators Association female student scholarship.
She is one of eight sectional honorees who will be nominated for the NIAAA's national scholarship award. Dressler, a basketball and softball player, earned all-state honors in basketball and was a Miss Basketball finalist. The softball season fell victim to the coronavirus outbreak.
Previously, Dressler was named the North Dakota NIAAA scholarship winner. State winners receive a plaque and a $1,000 scholarship. Sectional winners are awarded a plaque and a $1,500 scholarship.
LARKS TICKETS ON SALE NOW
Bismarck Larks tailgate tickets go on sale today.
The 3-team season, featuring the Larks, Bismarck Bull Moose and Mandan Flickertails, begins Monday at 7:05 p.m. at Bismarck Municipal Ballpark.
NSAA FOOTBALL TO PLAY NINE GAMES
The North Star Athletic Association's football season will include nine conference games for the 2021 season.
The NAIA announced last week that football teams would be allowed to play only nine games, two fewer than normal due to COVID-19 related concerns.
The NSAA will begin play Sept. 12. The conference includes Dakota State, Dickinson State, Mayville State, Presentation College (S.D.), Waldorf University (Iowa) and Valley City State.
The reduction in games means Valley City will not play Jamestown in the annual Paint Bucket Game. The two teams have played 121 times.
SUMMIT HALL INDUCTS NDSU GOLFER
Golfer Amy Anderson has become North Dakota State University's first member of the Summit League Hall of Fame.
Olson, who holds the NCAA record for individual women's golf victories with 20, was a two-time All-American. She is the only four-time league golfer of the year and was a three-time league championship most valuable golfer. She was named the winner of the Elite 88 Award at the 2011 NCAA championships. During her senior season she won league player of the week honors seven times.
She gained her LPGA Tour card in 2013. She finished seventh as a rookie in the Lotte Championship in Hawaii. In 2018 she placed in the top 10 in a Tour major tournament, finishing in a tie for ninth. That season she finished in the top 10 four times in 24 starts, including a runner-up performance at the Evian Championship.
The 2020 class is the third Summit League Hall of Fame induction class.
COCA COLA ENDS MLB AGREEMENT
(AP) — The Coca-Cola Co. has ended its sponsorship of Major League Baseball after three seasons.
"Following a review of all Coca-Cola North America marketing assets at the conclusion of 2019, we made the decision to end our national sponsorship with MLB," company spokeswoman Kate Hartman said. "We will continue to support 16 MLB teams at the local level."
Coca-Cola and MLB announced a partnership in April 2017, and said then that the company also had partnerships with 18 of the 30 clubs.
Coca-Cola's decision was first reported by the Sports Business Journal.
PepsiCo Inc. sponsored MLB from 1997-2016.
Be the first to know
Get local news delivered to your inbox!