AREA SPORTS BRIEFS
CENTURY DUO SIGN ON DOTTED LINE
Offensive lineman Camden Schwarzkopf and kicker Wade James have signed letters of intent to play college football.
Schwarzkopf, a 6-0, 300-pounder, is headed to Valley City State to play for the Vikings in the NAIA's North Star Athletic Association. 
James, a 6-1, 175-pound left-footed kicker, will play NCAA Division II college football at Northern State in Aberdeen, S.D.
Both players helped the Patriots to a 10-0 record and Class AAA state championship last season. Schwarzkopf helped lead the way for Century's ground game, which outgained its opponents 2,488 to 664.
James converted 47 of 48 extra point kicks for the Patriots and made six of eight field goals for the Patriots, who outscored their opponents 390-113 on the season.
BSC'S NITSCH EARNS MON-DAK AWARD
Bismarck State College's Becca Nitsch was named the Mon-Dak Athletic Conference volleyball player of the week.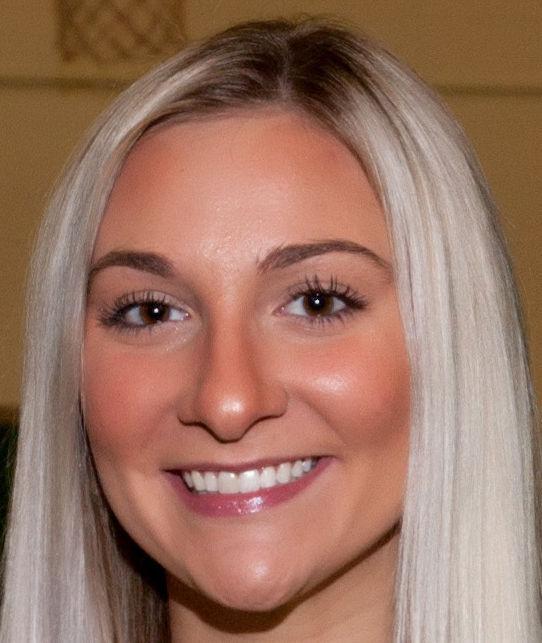 Nitsch, a 5-foot-7 sophomore outside hitter, had 22 kills in 61 attempts, 21 digs and seven aces as the Legacy graduate helped the Mystics to a 2-0 week.
The Mystics (3-0) play at North Dakota State College of Science on Saturday.
MANDAN PLAYERS HEADED TO MAYVILLE
Treys Tietz and Anthony Johnson have signed with the Mayville State football team.
Tietz, projected to play wide receiver with the Comets, caught 32 passes for 490 yards and three touchdowns for the Braves in earning All-West Region honors. The 6-foot, 150-pounder also had two interceptions as a defensive back.
Johnson, a 6-1, 185-pound linebacker, had 27 tackles, three for loss, in helping the Braves advance to the Class AAA semifinals. 
ROMFOS SIGN WITH NDSU, UND
Simon and Grant Romfo of Langdon-Edmore-Munich will be on opposite sides of the state's Division I football rivalry.
Grant Romfo signed a letter of intent to attend North Dakota State. Simon Romfo signed with the University of North Dakota.
Grant Romfo joins the Bison after starting for four years and playing running back and linebacker. A three-time all-state selection, he helped the Cardinals to three state titles and a 48-1 record. He accounted for more than 4,600 rushing yards and 86 touchdowns in his high school career. Defensively, he made 299 tackles with 13 for a loss and nine interceptions.
Simon Romfo joins North Dakotas after starting at quarterback for three seasons for L-E-M. A four-year starter, he won three straight state titles and was a three-time all-state selection. He piled up more than 7,000 passing yards and 100 touchdowns while running for another 3,000 yards and 47 TDs. He was named the North Dakota Class A Senior Athlete of the Year.