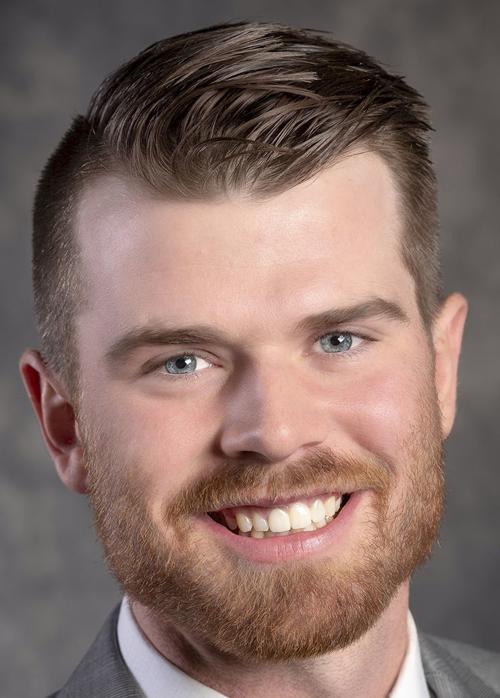 Just as the University of Mary baseball team was finding its footing, everything went sideways.
Or, as head coach Tanner Spencer put it, "a whirlwind," hit the Marauders, and everybody else.
The Marauders had just played four games at fifth-ranked Central Missouri, winning one with a pair of 1-run losses and a 7-4 setback also part of the four-game set.
"I think if you look at how we played against Central Missouri, there's no doubt we were on the right path," Spencer said. "You could see the progress. We definitely felt like we were headed in the right direction."
That was on Feb. 16. After playing 12 games from Jan. 31-Feb. 16, the Marauders had a month-long break before starting Northern Sun Intercollegiate Conference action on March 18. A week before heading for St. Paul to face Concordia University, the coronavirus hit and the rest was history.
"It's been about as unique as it gets. When there's uncertainty, you tend to go to your mentors, but in this situation, nobody's been through anything like this," Spencer said. "There's no playbook. No outline. It was a whirlwind."
After getting the academic part squared away for U-Mary players, focus turned to recruiting.
"I think we've done a pretty good job on some transfers we're excited about and we still have some irons in the fire," Spencer said. "We're bringing in talented guys without sacrificing anything from a standards standpoint."
The Marauders had just five seniors on the roster. Three of them -- pitcher Parker McRae, infielder Joseph Monosmith and pitcher Vinny Pieters -- are expected to use the extra year of eligibility the NCAA offered spring sport athletes affected by the COVID-19 cancellation. Two others, Bismarck natives Jaxon Ford and Zac Martin, are moving on with life.
Ford was off to a strong start, hitting a team-best .343 with four stolen bases, two doubles and a triple.
"Fordo was really good on the field in terms of maturity and leadership," Spencer said. "He was a grown man playing college baseball.
"Jaxon and Zac have been through a lot with the program. Nobody wants their senior year to end like that."
Several young players showed major flashes of promise. Freshman Cal James grabbed hold of the shortstop job for the Marauders and provided pop at the plate. The Buffalo, Minn., native slugged three home runs in 47 at bats, finishing with a .319 batting average.
"Cal's a really, really good young man," Spencer said. "He's about as good of a person as you'd want one of your key pieces to be."
After stellar freshman seasons on the mound, Jon Draheim and Daniel Turner showed no signs of sophomore slumps.
Turner allowed just eight hits in 15 1/3 innings with a sparkling 2.93 earned run average. Draheim was brought along slowly after shoulder troubles but showed no ill effects, surrendering just three runs in nine innings with eight strikeouts.
"Those are two really, really good young guys," Spencer said.
The plan for the rest of the spring, and summer, is add to it.
"College baseball recruiting tends to drag out late into the summer and then you throw all this stuff into it and it's a unique situation," Spencer said. "In terms of what we can offer on the academic side, and the type of program we're continuing to build, we feel like we're on a very positive trajectory."
Be the first to know
Get local news delivered to your inbox!