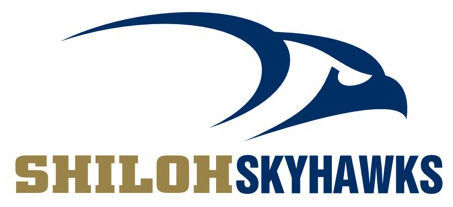 The last time the Shiloh Christian baseball team was on the diamond, they were playing in the 2019 state Class B tournament.
A lot has changed since then. 
The Skyhawks never got a chance to defend their Region 8 title last spring as the coronvavirus pandemic erased the 2020 spring season.
So while it's been good to get back out on the turf at Dwyer Field, it's been anything but business as usual for the Skyhawks.
"I'd be lying if I said I felt like it was the same," Shiloh coach Aric Lee said. "It's a different bunch of kids, we haven't seen them play for a couple of years.
"We're trying to get enough work in so they're prepared to go out and play."
The Skyhawks were set to open the season on Tuesday but a game with Kidder County was wiped out when the Wolves didn't have enough players with nine practices in to play. That game may be rescheduled later in the season.
Instead, the Skyhawks will debut this weekend as they host the Shiloh Christian Invitational.
Ten teams will play games at Dwyer Field over two days. Shiloh will take on Kindred-Richland at 6:30 p.m. on Friday and Park River-Fordville-Lankin at 6:30 p.m. Saturday. Other teams competing in the two-day event include Velva, Kidder County, Thompson, Langdon-Edmore-Munich, Harvey-Wells County, Minot Ryan and Grafton.
The Skyhawks will be young. The 15-player roster includes four seniors, two juniors, two sophomores and seven freshmen.
"We will be young," Lee said. "Our last season, in 2019, this year's freshmen were seventh graders. They played so we'd have a full varsity and JV. They've been in our system a bit."
Josh Kolling, one of four seniors on the roster, will lead the starting rotation.
"I think our pitching will have to carry us until we get everybody in the right spots and jelling," Lee said. "Kolling is our ace. He's been a starter since eighth grade. We'll look to him to help lead our team and our staff.
"He's consistent and he mixes it up well. He's good at hitting spots, changing speeds, keeping hitters off balance."
Junior Eliot Huntington and freshman Michael Fagerland also figure to contribute on the mound.
"Huntington had a good summer with us with the Capitals," Lee said. "We're looking for him to step up this year in the high school ranks. We should get quite a few quality innings from Michael as well."
The Skyhawks also have a pair of players on the roster via a co-op with Linton-HMB – senior Korrigan Look and sophomore Trace King.
Lee will be looking to mix up the lineups, depending on who's on the mound.
"It all depends on who's pitching for us. We will definitely be having kids play multiple spots," Lee said. "We want them to be comfortable in different spots so they can go out and be productive and perform."
Lee likes what he's seen so far.
"Some kids have definitely improved," he said. "The freshman class is looking pretty good. Carson Kraemer, a sophomore – you can tell they've been playing, got a bit of work in the summer.
"Our main theme right now is numbers and competition. When you have internal competition, it pushes you in practice to work hard and push one another."
And while the pandemic is still ongoing, everyone is used to the protocols by now.
"With our kids, a lot of them have had football season, cross country season, basketball season … A lot of them have gone out and competed already," Lee said. "The ones that are single-sport athletes definitely understand they can't take anything for granted. Playing baseball is a privilege. They know they have to take advantage of every day, no matter what's going on."