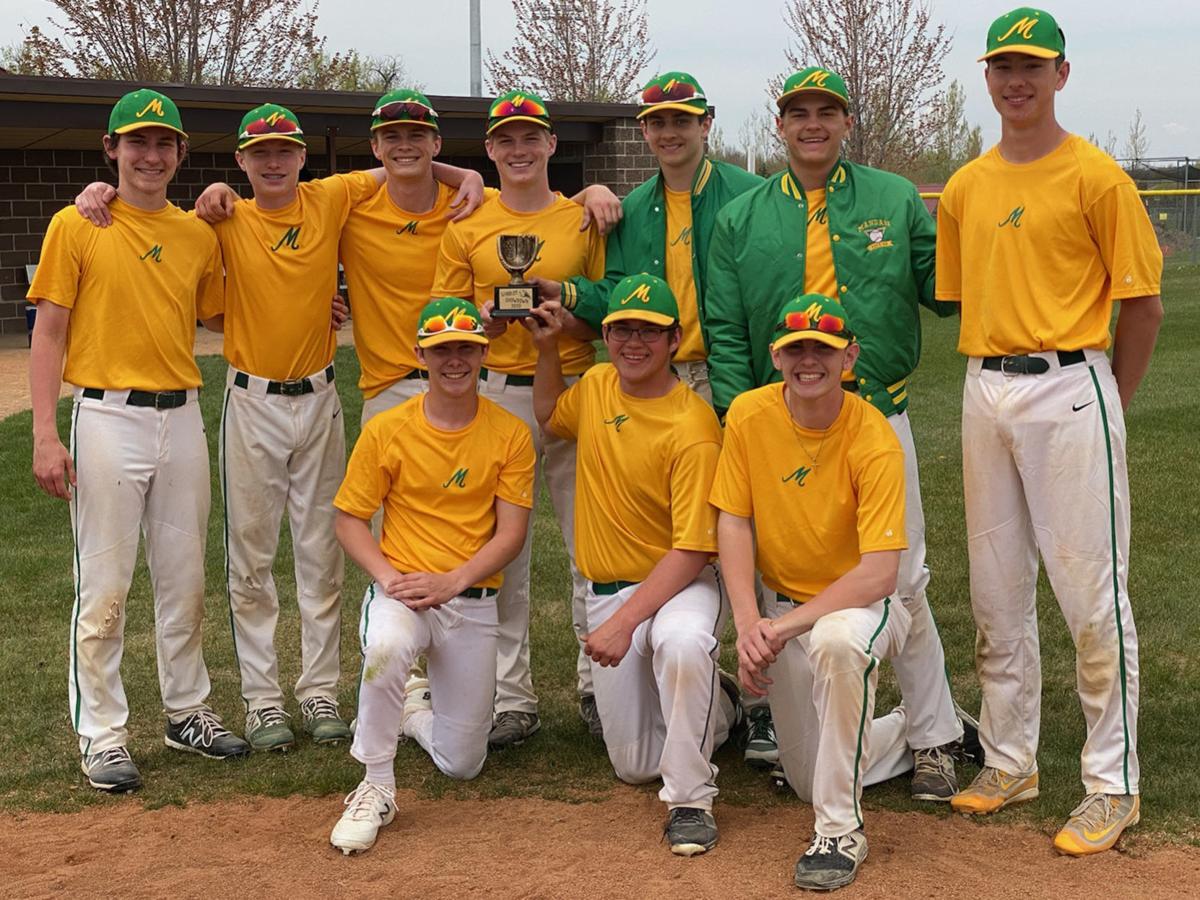 After weeks of speculation and uncertainty, summer baseball in North Dakota will take the field in June for a full season under the umbrella of Senior Babe Ruth Baseball after the American Legion season was canceled due to the COVID-19 health crisis.
 "The way it looks right now, other than it not being under the Legion umbrella, everything is going to be the same as it was previous years," Mandan Chiefs coach Jake Kincaid said. "The double A and A teams have agreed to pretty much run the same as they always were."
 Under the current plan adopted by most teams in the state, schedules will remain as they were going to be during the Legion season and will conclude with state tournaments in August. There will not be advancement to regional or national tournaments this season. The Class AA state tournament will be Aug. 4-8 at Bismarck.
 But most importantly, there will be baseball in a form similar to a typical summer. The nine teams in Class AA will be the nine teams that make up Class AA this year and most of Class A will be Class A still, only it will be known as Senior Babe Ruth B.
 Kincaid and Bismarck coach Mike Skytland emphasized the health and safety of players and fans is paramount and that steps have been taken to mitigate risks to everyone.
 "Everything was talked about from a health standpoint first," Skytland said. "We've been able to put policies together that consider all the health standards first. We were always hopeful but we kept taking the approach of seeing what health officials were doing."
The season for Bismarck and Mandan will open June 5 at a tournament in Mandan with teams from Aberdeen, S.D., and Miles City, Mont.
 "We're looking forward to getting a little practice time before we play," Kincaid said. "Normally we're squeezed between the high school season and our opener. We get an extra week with them."
 Last weekend, a Mandan team consisting of mostly high school and Legion players went 4-0 to "win" the Sandlot Showdown in Bismarck. It was the only high school baseball played this season in North Dakota.
  Kincaid said teams need to adhere to protocols and use common sense to stay safe.
"The spitting and having a bunch of kids in a clubhouse at the same time is going to go away," he said. "There will be more breaking down into smaller groups on a day-to-day basis is going to be one of our biggest changes."
 Kincaid said his biggest concern going into the season would be overnight trips, which may be eliminated.
 "I have minimized with our schedule a lot of overnights," Kincaid said.
 In Bismarck, Skytland and the Governors will start tryouts and practice June 1.
 "The timing has worked where, at this time, it seems possible to fit into the openings and crowd (rules)," Skytland noted. "It helps that we're outside and not as confined."
  In smaller towns like Hettinger, which played Class B Legion ball, teams have opted to go the independent route.
 The one difference is in Class B where teams like Hettinger will play an independent schedule.
 "All of the Class B teams are in basically an independent league with the same teams in each district. We're keeping our same schedule," Hettinger coach Nolan Dix said.
Some districts have been tweaked, Dix said.
 Dix said he can get together with his players beginning on June 1. His regular season will begin either June 9 at New Salem or June 12 at Belfield.
  Dix said guidelines are still being worked out, but they're confident plans will be in place before the season is supposed to start.
Be the first to know
Get local news delivered to your inbox!